Suzuki Gixxer SF 250 Road Test Review
Aug 25, 2019
Views : 17780
---
Sure, the Gixxer SF 250 impressed us out on the race track. But how does it fare in the real world?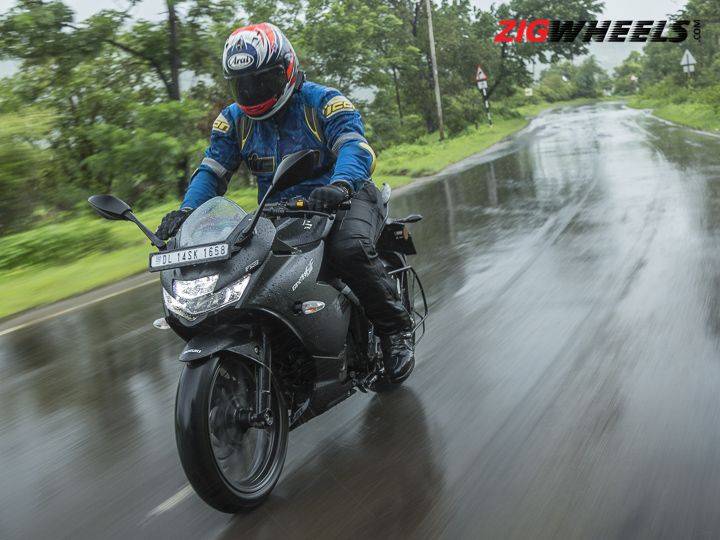 It's now almost becoming a trend that we end up riding most new motorcycles on a race track for the first time, before we get it for a review out on public roads. And if we're being entirely honest, the track, while allowing us to explore a bike's outright handling and performance potential, is hardly the place to fully understand all its nuances. So after having ridden the Suzuki Gixxer SF 250 at the Buddh International Circuit of all places, we were left with a lot of questions… questions which needed to be answered in the real world.

What's the performance actually like?
While the Gixxer SF 250 certainly looks like a pukka sportbike, in our first ride review on the track, it didn't really blow us away with its performance. And now that we've tested it, the numbers actually confirm this. It is quicker than both the Yamaha FZ25 and the Fazer 25, but when it faces off against the two in the run to both 60kmph and 100kmph, it falls behind by 0.15 and 1.08 seconds, respectively.
| | | | | |
| --- | --- | --- | --- | --- |
| | Suzuki Gixxer SF 250 | KTM 250 Duke | Yamaha FZ25 | Yamaha Fazer 25 |
| 0-60kmph | 3.66 seconds | 3.51 seconds | 3.77 seconds | 4.11 seconds |
| 0-100kmph | 9.57 seconds | 8.49 seconds | 10.33 seconds | 10.86 seconds |
| 30-70kmph (3rd gear) | 4.48 seconds | 4.35 seconds | 4.70 seconds | 4.80 seconds |
| 40-80kmph (4th gear) | 5.72 seconds | 6.09 seconds | 5.93 seconds | 6.20 seconds |
| Fuel Efficiency - City | 37.5kmpl | 41kmpl | 45.6kmpl | 45.6kmpl |
| Fuel Efficiency - Highway | 40.95kmpl | 35.66kmpl | 31.17kmpl | 32.9kmpl |
And it's not just the numbers that are telling here. Every time you open the throttle, while you are greeted by an intoxicating intake growl, the power delivery doesn't feel too punchy. Acceleration is quite linear and the motor feels comfortable when pulling from pretty much any rpm. It's exactly this nature of the engine that makes it perform well during in-gear roll-on acceleration, where it proves to not only be quicker than the two Yamaha 250s, but also quicker than the 250 Duke in some regards. This makes the SF 250 great to use in the city.

How well does it manage city duties?
The SF 250 is equipped with a brand new 249cc, single-cylinder oil-cooled engine that makes 26.5PS at 9000rpm and 22.6Nm at 7500rpm. Made with supreme tractability in mind rather than outright performance, this motor feels strong at slow speeds, and can carry speeds as low as 30-35kmph in 5th gear. In fact, the moment you cross 60kmph, you can just stick it into 6th gear with zero protests from the engine. The smooth power delivery also ensures that the SF 250 can pull from these speeds the moment you open the throttle without the need for downshifts. But even if you do need to shift, the 6-speed gearbox feels really slick, slotting positively every time you need it to. Heck, even city fuel efficiency is really excellent. Although, its competitors in the 250cc class do manage to best it in this regard.

One of the key reasons for Suzuki to develop this new engine without using any liquid cooling was to keep not just its complexity, but also its weight down. This 250cc bike weighs just 161kg, making it one of the lightest in its class. And while its chassis is borrowed from its smaller sibling, the Gixxer SF 155, Suzuki has pulled in the rake and trail a little bit, bringing its wheelbase to a respectably short 1345mm, to make it more manoeuvrable in the city. But while it does feel really light on its feet and easy to manage, it doesn't have the manic energy of the Gixxer SF 155 while carving a path through traffic.
How does it handle bad roads?
The area where the SF 250 really impresses is ride quality over bad roads. There's nothing inherently high spec about its suspension setup - a conventional telescopic fork at the front and preload-adjustable monoshock at the rear. But Suzuki has done a brilliant job in setting it up. It's not plush by any means, but it doesn't bounce you around or feel jarring on even sharp bumps. And even with that big front fairing, it's got plenty of ground (165mm) to take on tall speed breakers without scraping its belly anywhere.

Is it comfortable?
While the SF 250 does have an outward appearance of an aggressive sport bike, hop on and you realise that the riding position is rather neutral. It's got wide clip-on handlebars, but they're positioned quite close to the rider, and are reasonably tall. So you only need to lean forward just a little bit to reach them. But the bike does feel quite small once you're on it - almost the same size as the Gixxer SF 155. When you couple its narrow waist line with a fairly low 800mm seat height, you realise that even riders who're as short as 5'5" will be able to get their feet on the ground comfortably. But larger or taller riders will not find the bike to be too roomy. Thankfully, the rider's seat itself is quite comfortable.

That said, the rear seat is a bit on the taller side and isn't the easiest to climb on. And once you're on, it feels like you're looking over the rider's head. The pillion footpegs too are also a little inward set, though thankfully you don't sit in a knees up position. Plus, the seat itself is a bit on the firmer side, which makes it fine for short journeys. But for longer journeys, we'd recommend the back seat more for luggage rather than a pillion.
What about highway use then?
Out on the highway, the SF 250 is able to comfortably sit at 100kmph in 6th gear with the engine doing a little over 6500rpm. At these speeds, there are almost no vibrations to speak of anywhere on the motorcycle, and the motor has got enough grunt here to make quick overtakes without requiring downshifts. It can go faster too, reaching speeds of 130kmph fairly quickly, eventually hauling itself to a top speed of about 150kmph. But once you cross about 120kmph, the motor does start to feel a little strained. Vibes are still under control at this point, with only a minor buzz in the pegs. But the motor is clearly not too happy here, preferring to sit at 100-110kmph, which it can do pretty much all day long.

For a full-faired bike though, it has very little in the way of wind protection at highway speeds. The fairing is set really low and doesn't help at all with wind deflection. In fact, even tucking behind it completely is really difficult unless you're on the smaller and skinnier side. One area where it does excel at is highway fuel efficiency, which, thanks to the motor running so stress-free between 80-100kmph, is absolutely the best in its class. So even though it has a fairly small fuel tank, it's got a theoretical range of almost 500km with a single fill up on the highway. Overall, the SF 250 is a solid and competent bike on the highway, as long as you're not expecting to maintain very high speeds continuously.
Is it a fun handler on twisties?
In this department, we gave it a pretty decent score on the track, and that doesn't change out in the real world. Now the SF 250 isn't super quick to change direction like the SF 155 is, but it feels light enough to be tossed from corner to corner without any real effort. And the MRF REVZ radial tyres at both ends (110/70 R17 at the front and 150/60 R17 at the rear) give the bike plenty of stability when leaned over. In fact, we rode the bike in pouring rain, and barring some corners which were absolutely strewn with gravel, grip levels felt rock solid. The suspension too works wonders around winding roads in the real world, tackling mid-corner bumps without upsetting the bike.

| | | | | |
| --- | --- | --- | --- | --- |
| Braking | Suzuki Gixxer SF 250 | KTM 250 Duke | Yamaha FZ25 | Yamaha Fazer 25 |
| 80-0kmph | 38.16 metres | 33.95 metres | 30.02 metres | 32.19 metres |
| 60-0kmph | 21.64 metres | 19.98 metres | 15.85 metres | 18.58 metres |
The one area where the Gixxer SF 250 did feel disappointing was braking. It gets discs at both ends with dual-channel ABS as standard, but the brakes really lack both bite and feel. And this reflects in the braking distances, which are by far the worst in class. In fact, everytime I had to stop for traffic in front of me, I'd end up stopping closer than I had anticipated. And forget using two fingers on the brakes; I had to constantly use my whole hand on the front brake lever, and throw in some rear brake use as well.
What about everything else?
So while the Gixxer SF250's brakes aren't sharp, the design certainly is. The bike manages to look quite sporty because unlike the previous Gixxer SF 155, where the fairing looked like a bit of a slap-on job, the fairing on these new Gixxers is very well integrated. But there are some design oddities as well, such as the strange shape of the headlight and the exhaust. And the chrome finish on the exhaust tips just looks a bit tacky. What does look cool is the minimal use of graphics across the entire bike, but we aren't huge fans of the standard dark colour schemes, instead preferring the bright blue MotoGP edition.

In terms of features, there isn't too much to write home about. It does get an LED headlight with LED DRLs. But while the beam is fairly solid in terms of reach and spread, it simply lacks intensity and feels quite underpowered, especially when having to deal with oncoming headlights. There's a full digital instrument cluster which looks similar in design to the one from the last generation of Gixxers. But while it's still quite small, it is rather well laid out and thanks to its negative LCD design, quite easy to read in bright sunlight as well. What you'll really appreciate on the SF250 is its build quality - the plastics are great, the panel gaps are all even and minimal, and the bike just feels quite solid.
Should you get one?
Now the Suzuki Gixxer SF 250 does a lot of things really well. It's good in the city, works well on the highway, and although not extremely sporty, handles well too. Then it's comfortable for the rider and not too bad for the pillion either. The build is solid, and its design, while not universally lovable, is certainly striking. In fact, barring the below average headlight and brakes, it's very difficult to fault this bike. And when you factor in just how competent the overall package is, even its price of Rs 1.7 lakh (ex-showroom Delhi) feels reasonable as it undercuts its nearest competition, the now outdated Honda CBR250R, by almost Rs 20,000.

Our issue with the Gixxer SF 250 is that while it is a great all-rounder, there's no area, except say fuel efficiency, where it excels and really blows your mind. And that makes it a bit vanilla. So it certainly doesn't pull at your heart strings like its own significantly less powerful and cheaper sibling, the Gixxer SF155, which is rather telling. That said, there are plenty of people for whom ability is more important than personality. For them, the SF 250 will no doubt be a great choice. But if you're looking for a motorcycle that puts a mad smile on your face every time you ride it, the Gixxer SF 250 certainly isn't it!
Suzuki Gixxer SF 250 Video Review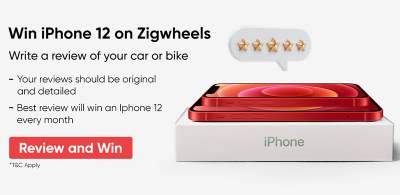 Bikes Similar to Gixxer SF 250
See what our community has to say!
NEW
India's largest automotive community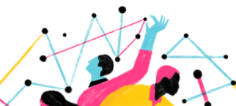 5 Other Things You Might Want To Do