Skoda Kushaq 1.0TSI vs 1.5TSI | More power is better right?
---
The more familiar 1.0L TSI in the Kushaq has proven its mettle in the Rapid, but what magic can the 1.5L work to convince you to upsize?
The Skoda Kushaq offers buyers two turbo petrol engines. The bigger 1.5-litre engine obviously offers more muscle and even gets a fancier autobox. But that also means a fatter price tag.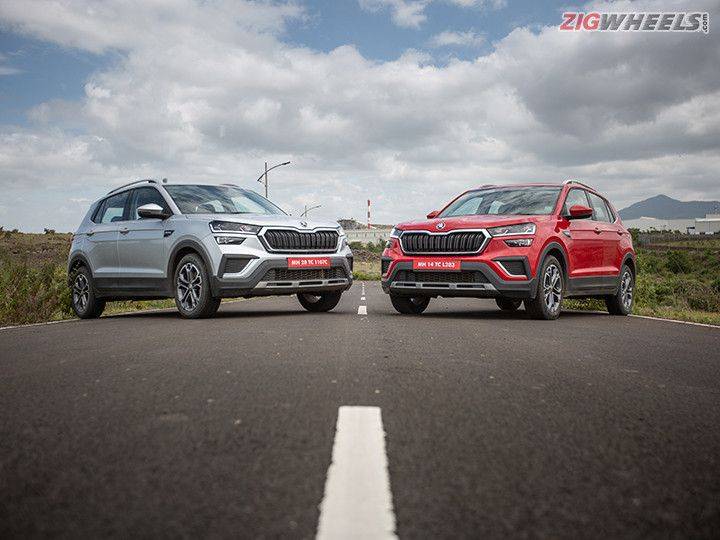 Skoda Kushaq Pricing (Ex-showroom Delhi)
1.0 TSI - Rs 10.49 - 15.79 lakh
1.5 TSI - Rs 16.19 - 17.59 lakh
But with our experience of the smaller 1.0TSI in cars like the Polo, the Rapid and the Vento, even with the slightly lower tune, we've come to really like the way it performs. It's a peppy engine that packs a little more punch than you expect and in a light car like the Polo, can be a lot of fun to drive too. But the Kushaq, at 1185kg, adds more weight (approximately an extra passenger's worth) to the equation. Just how much does this make a difference in the real world and can the 1.5 TSI add enough oomph to the mix to convince you to shell out the extra Rs 1.8 lakh?

The Tests
On paper the difference between the two motors is large: 150 horses vs 116 and 250Nm vs 178Nm. Let's take a look at what that translates to in a real world test.
| | | |
| --- | --- | --- |
| Specifications | Skoda Kushaq 1.0 TSI AT | Skoda Kushaq 1.5 TSI AT |
| Engine | 999cc, 3-Cylinder | 1498cc, 4-Cylinder |
| Power | 116PS | 150PS |
| Torque | 178Nm | 250Nm |
| Transmission | 6-Speed Automatic | 7-Speed DSG |
Drag Run
The first test is simple: it's a drag. So a standing start, full throttle and let off the brakes. And the result was no surprise. After a slight stutter off the line the 1.5 catches the 1 litre and leaves it in its dust!
| | | |
| --- | --- | --- |
| Performance | Skoda Kushaq 1.0 TSI AT | Skoda Kushaq 1.5 TSI AT |
| 0-100 Kmph | 12.53 Seconds | 9.38 Seconds |

The 1.5 is actually slower from a standing start because its software prevents you from launching the car at high rpms to protect the DSG gearbox. The 6-speed auto also launches at lower rpm but is quickly into the power band. It's soon caught though and passed by the more powerful Kushaq.
Roll-on test
This is more realistic, something that simulates an overtaking maneuver in the real world - we'll roll along at around 20kmph and then accelerate full throttle up to 80kmph. Here the torque of the 1.5TSI and the quicker downshifts of the DSG really shows.
| | | |
| --- | --- | --- |
| Performance | Skoda Kushaq 1.0 TSI AT | Skoda Kushaq 1.5 TSI AT |
| 20-80kmph | 8.45 Seconds | 5.49 Seconds |

It immediately starts to gap the 1 litre Kushaq. Rough translation: much easier overtakes in the real world. But these tests just prove what the spec sheet tells you in the first place. How are they going to handle some city and highway driving?
City Focus
But let's face it, not all of you are looking to blast off the line at every stop light or overtake everything in your path. And if you are going to be spending a lot of time in the city then an auto makes a lot of sense. The 6-speed auto in the Kushak 1.0 is smooth, refined and quite efficient. And when speeds are sedate, you don't really miss all those extra horses. The downsides are a little more engine noise in the cabin though it's a nice thrummy engine note and not unpleasant.

The 1.5 on the other hand is a lot more refined and quieter. The DCT auto is also very smooth in the city, even at really slow speeds. The 1.5 engine is a lot more powerful but it's also super smooth and linear so the extra performance doesn't push you back into your seat. And it's only when you drive them back to back that you notice that you're working the 1.0-litre engine harder for overtakes.
Long Trips Much?
On the highway this 1.5 TSI really sings. It's got cylinder deactivation too which means when you're coasting or maintaining speeds around 80kmph, it's just running on 2 cylinders and sipping your ever so precious fuel.

This translates to actually better fuel efficiency than the 1.0! And not just out on the highway but in the city too! Not by much but it's a win for the 1.5TSI.
| | | |
| --- | --- | --- |
| Efficiency | Skoda Kushaq 1.0 TSI AT | Skoda Kushaq 1.5 TSI AT |
| City | 12.40kmpl | 12.72kmpl |
| Highway | 16.36kmpl | 16.68kmpl |
Again, the performance when you floor the throttle for an overtake is not thrilling but just a lot easier than with the 1.0 TSI.
Verdict
We spent two full days driving both the cars in Pune, adding a good 200 kilometres of highway driving and a similar amount of city miles to both cars' odos. And while picking the keys to the 1.5 made one's smile wider, none of us were bummed out having to drive the red Kushaq either.

The 1.5L isn't just better in terms of outright performance, it's also smoother and more refined while being just as efficient as a daily driver. The bigger engine does offer more punch and more sophistication. But if you are expecting a significantly more exciting drive experience, you should temper expectations because numbers aside, it's not a biblical difference from behind the wheel.
Like we said, the 1.0TSI is a good engine to begin, it's just that the 1.5 is even better. So spending the extra money, especially knowing that other aspects of the car like looks, features and comfort, are the same, is because you want to, not because you need to.
Skoda Kushaq Video Review
More on Skoda Kushaq

Rs. 10.49 Lakh Onwards
Ex-showroom, Delhi
See what our community has to say!
NEW
India's largest automotive community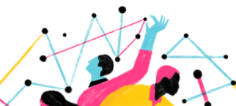 4 Offers Available