Pikes Peak 2018: Ducati's Race-Prepped Multistrada Sets Its Sights On The KTM Superduke 1290 R
by Gaurav
Jun 14, 2018
Views : 2056
---
Can Ducati's velociraptor reclaim the crown? But first...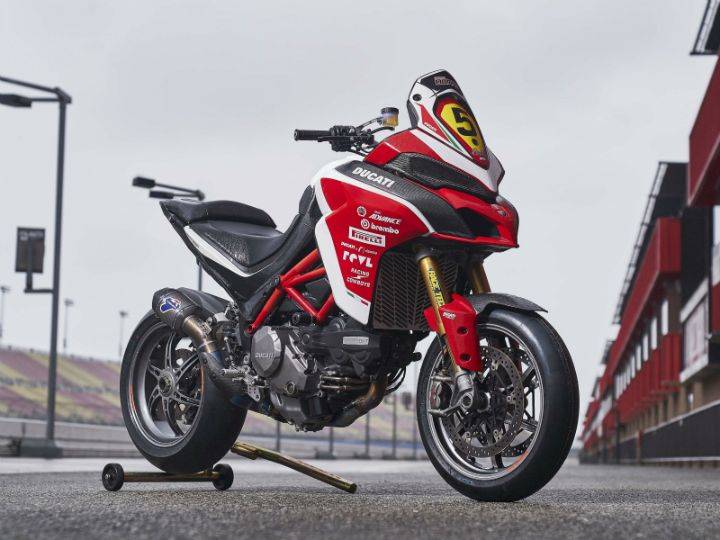 Pikes Peak Background Check
Named after Lt. Zebulon Montgomery Pike, the international hill climb event is held on American soil every summer in Cascade, Colorado, near Colorado Springs. To be more specific, the actual race takes place on a 20km-long public road that winds up the 14,110-foot summit of Pikes Peak. The start line itself begins at 9,390 feet and ascends up the mountain, a tipping point for both man and machine.
About 130 participants show up every year and race against the clock to try and post the best possible time in their respective divisions. Riders get a handful of practice sessions before they're given one shot to domesticate the serpentine course filled with 156 corners. It's a "Race to the Clouds", as they say.
To date, there have been six recorded deaths at Pikes Peak. Two drivers, three motorcyclists and one race official. Subsequent to Carl Sorensen's death in 2015, race organisers banned all superbikes from competing in the hill climb. Since then, rider's have been using bikes as diverse as high performance super nakeds to souped-up adventure tourers as their preferred chariots.
Pikes Peak Record
Speaking of souped-up adventure tourers, Carlin Dunne set a course record of 9:52.819 aboard his Ducati Multistrada 1200 back in 2012. This long-standing record was thrashed last year by former MotoAmerica/AMA Pro Superbike rider Chris Fillmore. He pulled it off on a factory-backed KTM 1290 Super Duke R while clocking a time of 9:49.625, a whole 3 seconds faster than Dunne's record.
Now, we can't expect Ducati to just 'sit and rest on their laurels', can we? So the Italian manufacturer has decided to return to Pikes Peak this coming season to reclaim their rightful crown. And this is Ducati's answer.
Enter Not One, But Two Ducati Multistrada 1260s
We all know that the Multistrada 1260 is a pretty capable piece of equipment. Hell, it's damn near perfect. But is it the right fit for the job? We surely think so, and here's why.
An abundance of torque! 85 per cent of it is available at revs as low as 3500rpm. Then there's 18 per cent more torque at 5500rpm when compared to the older Multistrada. Considering the 4,700-odd feet the bike has to climb, torque right from the get-go is an absolute must. As for outright power, the Multistrada puts out 160PS at 9500rpm and a peak torque of 129.5Nm at 7500rpm.
Additional features include vehicle hold control, four power and riding modes, cornering ABS, Ducati Safety Pack (Bosch cornering ABS + DTC), Ducati Skyhook Suspension (DSS), wheelie control and more!
Then again, even with all this equipment, is the Multistrada 1260 capable of setting the existing record on fire? Maybe not.
Ducati: Let's change that perception, shall we?
Weighing in at 209kg, the 1260 isn't what one would call 'lightweight'. On the contrary, a lightweight and agile motorcycle is exactly what's needed for the task at hand. Hence, Ducati decided to gut both 1260s of their excess weight by removing the headlights, taillight, handguards, and engine protector.
Moving on, the Pikes Peak 1260 uses forged magnesium wheels instead of the standard ones. These wheels not only reduce weight and improve the suspension response, but also makes counter steering the bike a lot easier. The Multistrada 1260 also gets a full custom titanium exhaust from Termignoni, helping it breath better at such high altitudes while maximising power. With all these performance upgrades, a race-spec ECU remap is an absolute essential to churn out maximum performance from the 1260s. Unfortunately, Ducati has kept the performance figures of these raptors under wraps.
As for the mechanicals, the Race Tech-modified front Ohlin forks and rear TTX shock come with height and preload adjustment as well as compression damping. Braking duties are handled by top-of-the-line Brembo M50 callipers clamping on stock rotors, mated to a WorldSBK-spec master cylinder. Another neat touch is the rearsets specially designed by Rizoma for the Multistrada 1260 to increase cornering clearance.
So Who Will Be Riding These Beasts?
None other than the former 'King of the Mountain' Carlin Dunne himself and current middleweight record-holder Codie Vahsholtz
With less than two weeks to go, will these specced-out Multistrada 1260s be able to achieve the mammoth task bestowed upon them? Well, only time will tell. So watch this space for more.
More on Ducati Multistrada 1260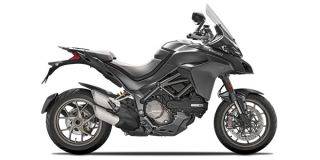 Rs. 15.99 - 21.42 lakh
Ex-showroom, Delhi
Apply for Loan
View On Road Price