Vote For The Best Performance Bike Of The Year Now
---
Can the KTMs fight off the Apaches and Ninjas?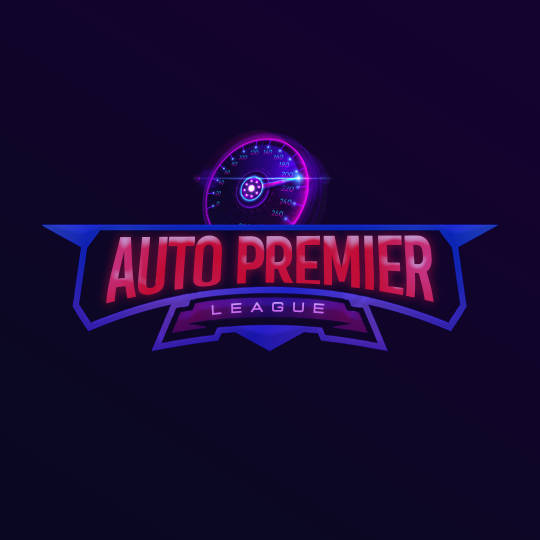 Hello and welcome to the Auto Premier League, India's only contest where you, the readers, get to choose your favourite bikes and cars in each segment. All you have to do is get on to our website, log in, and cast your vote. But first, you need to know what you're voting for. In this article, we're going to tell you about our Performance Bike Of The Year category.
The great thing about motorcycles is that for relatively small amounts of cash, you can buy yourself a hell of a lot of performance. For under Rs 2.6 lakh you can get yourself a 390 Duke that accelerates on par with an entry-level Porsche Cayman that retails for Rs 86 lakh. With so many people looking for performance motorcycles, quite a few manufacturers want to put their hat in the ring, as a result of which there are a fair few offerings in the segment. So now we're allowing you, the reader, to vote for your favourite performance bike, as part of our upcoming Auto Premier League. You can read a little more about your choices below:
If you want to know more about The Auto Premier League, you can click here. Voting for Round 1 is already open, so head here to cast your vote.
KTM 390 Duke
Let's start off with what we think is the king of the segment. The 390 Duke has always offered explosive performance at a very attractive price point, and it continues to do so even today. But while the earlier bikes felt a little rough around the edges, the modern-day 390 Duke has matured and feels like a well-rounded package. Sure, it's price has gone up over the years, but it's also gained quite a lot of premium features and a little bit of torque too.

Pros:
Electric acceleration
Sharp handling
Rich features list
Cons:
Suspension can feel stiff at times
Looks may not be to everyone's liking
For more detailed information about the KTM 390 Duke, click here:
https://www.zigwheels.com/newbikes/KTM/Duke-390
TVS Apache RR310
TVS' first fully-faired sportbike might've gotten off to a bit of a rocky start, but the brand's engineering and racing expertise is now coming through strongly in the 2020 model. Packed with a TFT display, ride-by-wire and 4 riding modes, and with the engine refinement issues now well and truly fixed, the RR has gotten rid of most of its negatives while retaining all of its positives.

Pros:
Gorgeous looks
Extremely friendly handling
Feature-rich
Cons:
Not as powerful as some of its competition
Price to performance ratio isn't spectacular
For more detailed information about the Apache RR310, click here:
https://www.zigwheels.com/newbikes/TVS/akula-310
Kawasaki Ninja 300
One of the first real sportbikes to make its way to India was the Kawasaki Ninja 250, which has today grown into the Ninja 300. While in the past it has come across as slightly pricey, thanks to localisation it is today one of the most affordable twin-cylinder motorcycles you can buy in India. Sure, it lacks the outright performance of some of its rivals but the engine layout offers smooth and linear power delivery along with excellent refinement, making it an attractive proposition for more broad-minded buyers.

Pros:
Well priced compared to other twins
Creamy smooth engine
Cons:
Could use more power and torque
Feels quite barren in terms of features
For more detailed information about the Kawasaki Ninja 300, click here:
https://www.zigwheels.com/newbikes/Kawasaki/ninja-300
Honda CB300R
For many years, the CBR250R was a capable flag-bearer for Honda in the small-capacity sportbike segment. Now, the little CBR has finally breathed its last and the CB300R is here as its spiritual successor. The neo-retro design theme borrowed from the CB1000R looks fantastic and the 286cc single-cylinder motor is no slouch either. To top things off, it surprisingly well-priced for a CKD motorcycle.

Pros:
Easy to live with and reliable
Attractive design
Not exorbitantly priced
Cons:
Not the smoothest of Hondas
Poor pillion comfort
For more detailed information about the Honda CB300R, click here:
https://www.zigwheels.com/newbikes/Honda/cb300r
Suzuki Gixxer 250
The success enjoyed by the 155cc Gixxer encouraged Suzuki to introduce its larger sibling, the Gixxer 250, and we're quite glad that it did. It's propelled by a decently powerful motor housed in a well-executed design and accompanied by traditional Suzuki refinement. It offers a great middle ground between the lacklustre FZ 25 and expensive 250 Duke.

Pros:
Comfortable in the city and on the highway
Big bike looks
Decent amount of features
Cons:
Brakes could be better
Headlight intensity is a little below average
For more detailed information about the Suzuki Gixxer 250, click here:
https://www.zigwheels.com/newbikes/Suzuki/gixxer250
Bajaj Dominar 250
While the Gixxer range was scaled up to create the Gixxer 250, Bajaj scaled down the Dominar 400 to bring us the Dominar 250. It shares the basics of its motor with KTM 250 Duke, which is a good thing, since this is a fairly relaxed and un-KTM like engine. Despite the smaller heart, you still get the macho Dominar design language, complete with an upside-down fork and twin barrel exhaust.

Pros:
Butch looks
Good price to power ratio
Beefy underpinnings
Cons:
Heaviest bike in its class
For more detailed information about the Bajaj Dominar 250, click here:
https://www.zigwheels.com/newbikes/Bajaj/dominar-250
TVS Apache RTR 200 4V
The TVS Apache range started off with 160cc and 180cc offerings, and then grew to accommodate the RTR 200 4V, which continues to be the biggest RTR even today. Just like all Apaches, TVS' racing DNA is proudly on display here and the RTR 200 4V is a capable 200cc streetfighter. Thanks to KYB suspension components, handling is pretty sweet too.

Pros:
Grunty and free-revving motor
Great exhaust note
Feature-rich
Cons:
Quick steering can be a problem for newbies
Slightly on the expensive side
For more detailed information about the Apache RTR 200, click here:
https://www.zigwheels.com/newbikes/TVS/Apache-RTR-200
KTM 200 Duke
When the KTM 200 Duke first came to us back in 2012, it was unprecedented. A 200cc bike with liquid-cooling and DOHC 4-valve architecture, it was light years ahead of anything else. It wasn't just the motor either, even the underpinnings were top-notch. Now, the 200 Duke has received its first major update since the launch in 2012, and it remains arguably the most prolific KTM in India.

Pros:
Looks sharp and aggressive
Still great performance for a 200cc bike even today
Now gets dual-channel ABS
Cons:
Quite expensive for a 200cc
Motor needs to be revved hard to extract the maximum
For more detailed information about the KTM 200 Duke, click here:
https://www.zigwheels.com/newbikes/KTM/Duke-200
Royal Enfield Classic 350
The Classic 350 is Royal Enfield's cash-cow - even though it isn't the most affordable RE around, it's still the best-selling. We didn't think it would make it through the BS6 transition in its current form, but RE has surprised us and the Classic 350 is still here. Engine output has taken a slight hit but it still retains its all important thump.

Pros:
Big bike look and feel
Decent low-end torque
Cons:
Wheezy top-end power
Appalling refinement levels
Too expensive for what it offers
For more detailed information about the Classic 350, click here:
https://www.zigwheels.com/newbikes/Royal-Enfield/Classic-350
Jawa
The modern-day Jawa looks uncannily similar to its old two-stroke counterpart but when it comes to the riding experience, it feels thoroughly modern. The 300cc motor has been borrowed from the Mojo and slightly reworked, so the Jawa has more than enough poke to keep you entertained. Underpinnings are quite competent too, so the only thing ancient about the bike is its design.

Pros:
Extremely attractive appearance
Strong engine
Handles well and brakes feel sharp
Cons:
The engine is vibey and sounds harsh
Poor pillion comfort
Speedometer is unreadable on the move
For more detailed information about the Jawa, click here:
https://www.zigwheels.com/newbikes/Jawa-Motorcycles/jawa-300
Add Your Comments