Honda to train women riders in Delhi
May 17, 2013
Views : 15653
---
Honda Motorcycles and Scooters have collaborated with Delhi Police to launch a Road Safety workshop and Self Defence Training Camp for women in Delhi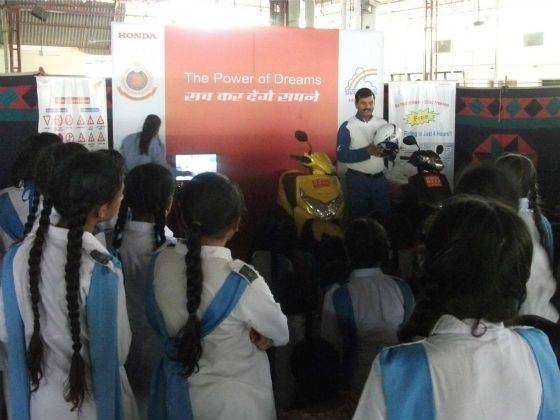 A unique camp and workshop aimed at road safety and self defence training for women was launched by Honda Motorcycles and Scooters (HMSI) in collaboration with the Delhi police. The workshops and training camps taking place from May 14-22, 2013 will be held across three venues in Delhi which are the Kirpal Bagh Ashram in Model Town, the training hall at Special Police Unit for Women and Children in Nanak Pura, and at the Sports Complex in Jamia Milia University.
Registrations for the workshop and training camp at the fourth venue which is the Sneh International School in Rajdhani Enclave near Karkari Mor start on May 17, 2013. The camp at this venue will be held from May 22 to June 5, 2013. The Road Safety workshop will aim at educating first time female riders on correct two-wheeler riding techniques, safety measures to be taken by existing two-wheeler riders such as mounting dismounting tips, basic riding posture and traffic safety.
Additionally Honda is also offering an opportunity of a free training camp for women who want to learn how to ride a two-wheeler, which will be held across various Traffic Parks in Delhi. A company like Honda has been associated with road safety initiatives all across the globe, and being a leading two-wheeler company they have contributed towards taking measures to help empower women in Delhi where safety for women has become a concern lately.
View Booking Offer
View On Road Price