FASTag - A First Hand Experience Of Its Pros And Cons
---
While FASTag definitely makes life easier on highways, it has its share of drawbacks as well that prevent it from being the ultimate solution to clogged toll plazas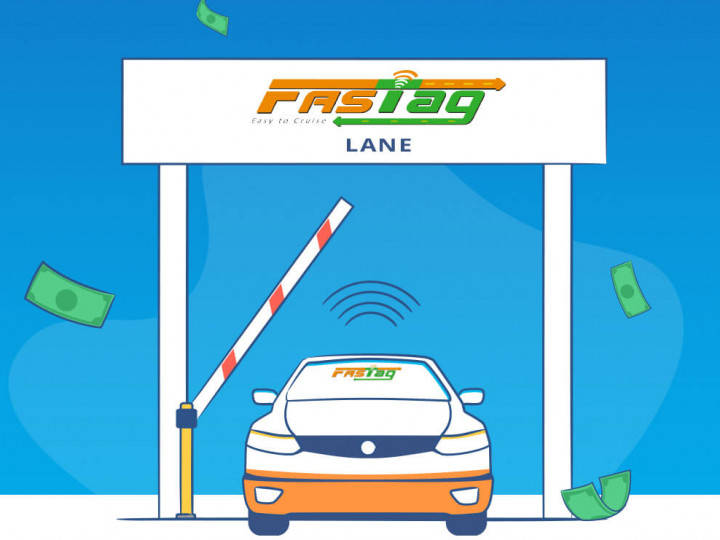 The Government of India is set to mandate FASTag across the entire nation by December 15, 2019. Toll gates across the country are being upgraded for electronic payments and all car owners need to have an RFID chip on their windshield by the deadline. Yes, there will be a lane where you can pay by cash. But reports suggest that you need to pay double the toll charge for using it. Sounds ridiculous, right? As you need to pass through the same toll and pay extra just because you're using physical money for the purpose, not digital.

Nevertheless, I've been a frequent FASTag user for the past two years. We used to do frequent trips from Madurai to Chennai and back, which roughly translates to a 900km round trip. The companion for the trip is my beloved Volkswagen Vento and we used to take between 5.5 hours to 7.5 hours to reach my destination before we adopted FASTag. However, after installing the FASTag chip, it my made my life easier on the highway, which is what one requires.
Also Read: How To Install FASTag In Your Car?
I noticed that there was a 30 minutes to 45 minutes reduction in my travel time, which is significant. Then there's the fact that you'll get a significant amount of cash back in your wallet. It's generally pegged at 2.5 percent monthly for most banks and PayTM. You receive the cashback into your account one and a half months after the month you've travelled in.

That said, there are some negatives associated with FASTag as well. Let's have a look at the problems I encountered with FASTag in easily digestible bullet points:
It's not the quickest at all times as I've encountered issues of non FASTag users entering the ETC lane since it's empty.

Select toll plazas have employed securities in the ETC lane where they stop and check each and every vehicle for the FASTag sticker to let it pass through.

FASTag scanner not working which eventually forces you to use the regular lane, which is inconvenient.

The ETC scanner not picking up a valid FASTag with sufficient balance in it.

The ETC scanner going kaput and requiring manual scanning by a toll gate employee, costing time.
These are the teething issues since the time I've been using FASTag in my car. The first two issues can be fixed with the implementation of FASTag across most lanes in all tolls. However, the last three issues can be fixed only if the technology used is robust and reliable enough.

You might also face the last three issues I've faced in the first few months as FASTag is now mandatory for all users from December 15. That said, we expect the Government to iron out these issues at the earliest to ensure that it's smooth sailing. And once all the issues are fixed, doing intercity trips will be less taxing and fatigue free as you don't need to wait in a jam packed toll gate anymore. And that's the reason despite our misgivings, we recommend you to use FASTag.
Add Your Comments