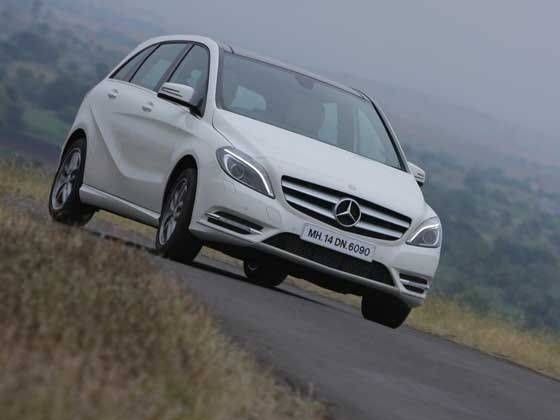 German automobile company Daimler, the maker of the Mercedes-Benz luxury cars, is working towards using more components that are made in India in its cars, so as to reduce costs and drive up volumes here. The company, which competes with BMW and Audi in the premium segment, currently imports cars in the form of completely knocked-down kits and assembles them in India.
Local production of parts will enable the German automaker to avoid having to pay high import duty, up to 30% or more for importing components. "If there is local sales of at least 50,000 for a particular model, then it is viable for us to do complete local production," said Thomas Weber, member of Daimler's board of management and global head of research for the group that also makes trucks and buses.
Weber added that India will be a critical market for Daimler soon with the country representing a luxury car market of about seven million units or about 4% of the overall car market. In 2012, the company sold a little over 7,000 cars in India. In comparison, Daimler sold around 2 lakh cars in China, where it does a greater degree of local production.
Compared with other German automakers, Daimler has been more aggressive in tapping India's engineering and technical talent pool. India houses the largest research and development facility of the company outside its headquarters in Germany. The research centre in Bangalore and engineering facility in Pune together employ some 1,200 professionals, but that number is expected touch 2,000 by 2015, according to Jens Cattarius, managing director and chief executive of Mercedes Benz Research and Development India.
The India centre helps with design and development of various interior components such as seats, dashboards and front panel, some of which are supplied globally by the company's partners in Pune. Increasingly, a lot of digital prototyping and simulations to test parts and sometimes virtual crash-testing cars to design safety features for Daimler is being done out of India. This helps the German company, which plans to spend about Rs 77,400 crore over this year and next, to reduce wastage and expenses.
Also read: Mercedes-Benz brings in the G63 AMG