Auto Expo 2020: Major Car Makers Who Will Not Make It To The Indian Motor Show
Feb 3, 2020
Views : 19083
---
See who's missing in action at the Auto Expo next week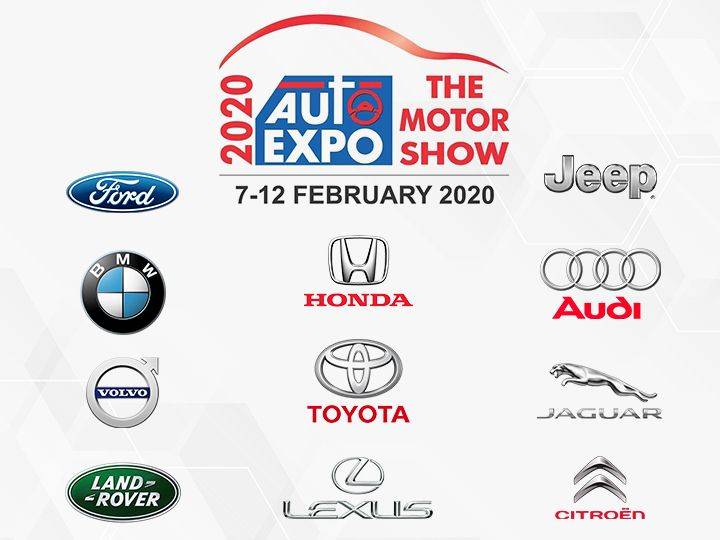 From unveilings to new car launches, Auto Expo 2020 is going to be a bustling affair. India loves its SUVs and new EVs are coming, too. However, the exposition itself is a costly affair and some carmakers have refrained from investing in it. A select few have launched and revealed their cars in separate events. Toyota, Honda, BMW, Audi and a handful of other carmakers will be missed at the Expo. Here's a list of the carmakers we won't see at the Expo this year:
Toyota:

Yes, this comes as a bit of a surprise as Toyota is the fourth largest manufacturer in terms of sales in India. That means we won't be able to see the swanky new Yaris that was recently unveiled. We also expected to see the Corolla Hybrid, Vellfire and the soon to be unveiled Rise compact SUV in flesh. Then there are the Maruti rebadged products such as Toyota's version of Vitara Brezza and Ciaz that were also expected at the Auto Expo.
Honda:

Another Japanese manufacturer that won't be making it to the Auto Expo is Honda Cars India. This comes as a big shock as Honda is unveiling two new products by the end of 2019 and both are India-relevant. One is the 2020 Honda Jazz that's slated to debut at the 2019 Tokyo Motor Show while the other is the next-gen City that will be unveiled in November. Both are bread-and-butter models for Honda in India and the carmaker could've displayed the car here for lakhs of people to get a first-hand experience. We will also miss the baby 'e' electric hatchback that comes with an insane five-screen dashboard.
Jeep India:

The American SUV maker won't be present at the Auto Expo 2020. While Jeep has a simple portfolio, it has announced plans for expansion with a few products lined-up for India. This includes the Fortuner and Endeavour rivalling full-sized SUV as well as a sub-compact SUV that will take on the likes of the Hyundai Venue and Ford EcoSport. Nevertheless, these two SUVs are expected to launch in India after 2021. So let's wait till then.
Ford India:

Ford India won't be making it to the Auto Expo 2020 and we aren't complaining. The carmaker doesn't have any India-specific products that will be launching in the near future. That said, we expect Ford to be present in the next edition of the Auto Expo with a bang as we're eagerly waiting for the Ford badged UVs from the Mahindra-Ford JV.
Audi:

Ingolstadt carmaker, Audi won't be present at the Auto Expo 2020 and this is a bit of a bummer. Audi has a couple of exciting launches lined up from October this year, starting with the 2020 A6. Audi will also be the first manufacturer to debut India's first luxury EV, the e-tron. Then there's the 2020 A8 and the 2020 Q3 that's slated for India. We really hoped to see all the upcoming models in India. Also, we were hoping to see the five new RS models Audi has unveiled till now, and before I forget, we really wished to feast our eyes on the Audi AI. Sigh!
BMW:

Another German carmaker bunking India's largest show is BMW. We feel bad because we expected Bimmer to showcase the 2 Series Gran Coupe that's coming to India. Besides, we also expected to see the car fitted to the kidney grille, err… the Concept 4. Oh, and how can we forget the Vantablack X6 that teaches us the definition of Black. I really wanted to see and feel this car!
Volvo:

Swedish carmaker, Volvo won't be present at the upcoming Auto Expo. So yes, we won't be able to see the XC90 Excellence Lounge Console that makes a first-class flight suite seem low rent. Also, we were really hoping to see the XC40's Android infotainment system Oh wait, the XC40? Volvo, you know that India is going green with electric cars and you could've at least showcased the recently unveiled XC40 electric.
Jaguar Land Rover:

We know you're really waiting to see Land Rover's iconic Defender in flesh. Well, we're sorry to disappoint you but you'll have to wait for a while as JLR won't be making it to the Expo. Meanwhile, we were expecting to see Jaguar's i-PACE electric SUV from the British carmaker at the Auto Expo. But the good news is that both models will be making it to India by 2021. So, your wait just got longer!
Lexus:

Toyota, fine you don't want to come to the Expo, but at least let your luxury division Lexus make it. We could have got to see its electric car that will be revealed at the 2019 Tokyo Motor Show. Then there's the gorgeous Lexus LC 500h and your luxury LM500h MPV that's yet to be seen by Indians. Why don't we get to see your finest Lexus?
Citroen:

Citroen not coming to the Auto Expo 2020 comes as a bit of a surprise as the brand will be kick-starting its operations in India next year with the C5 Air Cross. With such a big platform, Citroen could've used this opportunity to showcase its future portfolio for the Indian market. PSA Groupe is also looking to launch the DS7 in India as the luxury SUV has been spied plenty of times in India and this would have been a good opportunity to display the SUV to the whole of India. An opportunity missed Citroen!
So, these are the carmakers that won't be present at the Auto Expo 2020. That said, we expect it to be an action-packed event as several other carmakers will be present with their swanky cars. So, while the 2020 edition might see quite a lot of misses, it is still expected to be as successful as the 2018 edition.
See what our community has to say!
NEW
India's largest automotive community