The Quintessential British 4x4 Reborn As The New Defender!
Sep 10, 2019
Views : 6941
---
Two body styles on offer: Defender 90 and Defender 110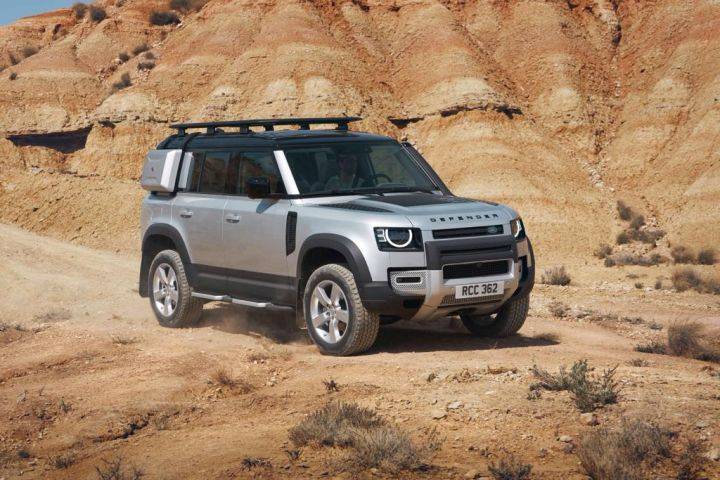 The 2020 Defender goes retro with its design.
Two body styles on offer: Defender 90, and Defender 110.
Two diesel and two petrol engines on offer.
Plug-in hybrid to follow in later.
The dreary long wait has finally come to an end at the 2019 Frankfurt Motor Show. The 2020 Land Rover has finally dropped its camouflage after numerous sightings, teasers and rigorous testing, covering 1.2 million km around the globe. First impression? The new Defender has gone neo retro, fusing old-world charm with modern bits.

The new Defender has a more rounded appeal while also borrowing various styling cues from its predecessors. It now feels like a more polished package, giving up the sharpness for smooth corners and wheel arches. No second thoughts about the fact that the new design will split opinions. Common Defender traits like the butch hood, wide wheel arches, boxy underpinnings and the Alpine windows are still present. The rear design, however, might have gone a bit too futuristic for our liking, but overall, thumbs up for reviving an icon while not giving away its quirks.

It is the same story inside, which sports a boxy and rugged design language that is balanced out with various modern bits and controls. Relatively large controls alongside a new four-spoke steering wheel and the 10-inch infotainment system are the most striking elements.

Two body styles on offer are: Defender 90 (5/6 seats), and 110 body style with 5/6/5+2 seating. If you're wondering, the count of 6 seats come from an optional middle fold-up front seat.The Defender 90 is more like the 3-door Halo version while the 110 is the full-size SUV. More bodystyles are also expected to follow. Six variants are on offer across the two body styles-- First edition, Standard, S, SE, HSE and X. Some notable kit on offer are LED headlights, a 14-speaker premium audio system, and a digital instrument cluster.

Four engine options are on offer: 2.0-litre inline-four diesel in two guises - D200 (200PS/430Nm) and D240 (240PS/430Nm). P300 2.0-litre 4-cylinder motor with 300PS/400Nm, P400 3.0-litre 6-cylinder unit with 400PS/550Nm are the gasoline options while a plug-in hybrid will follow in at a later stage.

Ground clearance stands at 291mm while the approach, breakover and departure angles stands at 38, 28 and 40 degrees. Even more impressive is the 900mm water-wading depth.

Sales for the Defender will commence soon with the 110 body style while the Defender 90 expected fo follow in later. The Defender 90 retails for 40,000 pounds (Rs 35 lakh) while the Defender 110 costs around 45,000 pounds ( Rs 40 lakh) The Defender has been listed on the Land Rover India website and we expect it to be showcased at the upcoming Auto expo with a launch soon after that.
Add Your Comments