Can We Please Have The Rise Compact SUV In India, Toyota?
---
This compact SUV is under 4 metres long and will be a Jimny rival in international markets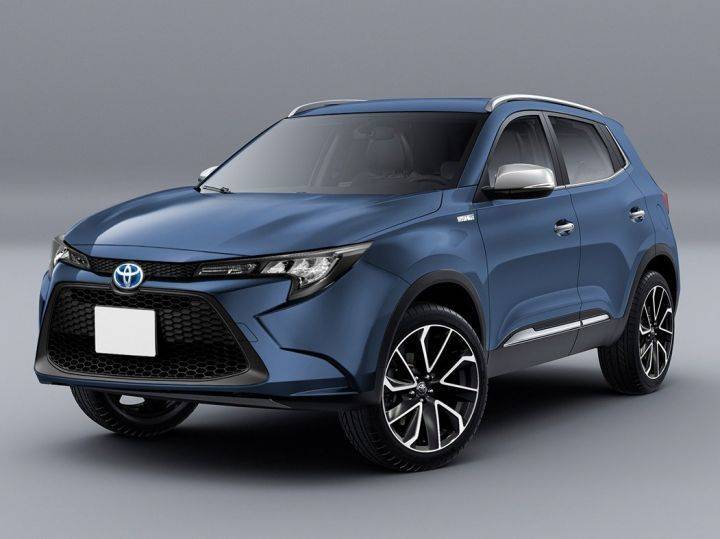 The Toyota Rise is based on the Daihatsu DN Trec Concept shown at the 2017 Tokyo Motor Show.
It is built on Daihatsu's DNGA platform.
It is set to be launched in Japan soon; will be sold in other markets as well.
Being under 4m in length, it is possible that the compact SUV could come to India.
Toyota Motor Corporation has a few international launches up its sleeve. While the next-generation Corolla hybrid was recently spotted testing in Malaysia, the company has now announced that a compact SUV called the Rise will be unveiled in Japan next month. It will be a badge-engineered version of the Daihatsu Rocky. The good news for us in India is that the Toyota Rise is 3.98 metres long - the perfect size to avail government subsidies here. So we can hope that it reaches here sometime next year. As of now, there is no news of an India launch, nor any information about the expected price for the Toyota Rise. We will see the Rise SUV officially revealed next month. Now to find an India timeline for it!
Toyota Motor Corp subsidiary Daihatsu produced the Rocky from 1989 to 2002. It competed with the Suzuki Samurai (Maruti Suzuki Gypsy) in international markets during the noughties. Now, the rivalry is ready to be rekindled as Daihatsu is planning to bring this compact SUV back. And from what we know so far, the new Rocky will be based on the DN Trec Concept that was first shown at the 2017 Tokyo Motor Show.
1989 Daihatsu Rocky 2.0 DX
The Rise compact SUV is based on the Daihatsu New Global Architecture (DNGA - sounds familiar?) which has been built by the Toyota-owned company for emerging markets. The company website states that its strategy is to "Place the top priority on the ASEAN region, including Indonesia and Malaysia where Daihatsu has long cultivated the market, in carrying out its efforts." Although the platform was designed for A- and B-segment cars, the first vehicles to be integrated into the new platform were Kei cars like the Tanto.
2017 Daihatsu DN Trec Concept
The Rise SUV will have the option of four-wheel-drive just like the current-generation Jimny. It will be powered by a 1.0-litre engine, possibly an iteration of the 1KR-FE which also does duty on the Toyota Aygo. If either of these cars come to India, there is an opportunity for Toyota to power them with one of Maruti's engines. Toyota and Maruti Suzuki partnered in 2017 and released the Toyota Glanza in June this year.
Image source: Kleber Silva
Source: Autocar
Add Your Comments
View all comments