Ather Energy To Launch S340 in 2017; Aims To Revamp Indian EV Space
Dec 19, 2016
Views : 7144
---
It plans to sell more than 10,000 S340s in the first year of its introduction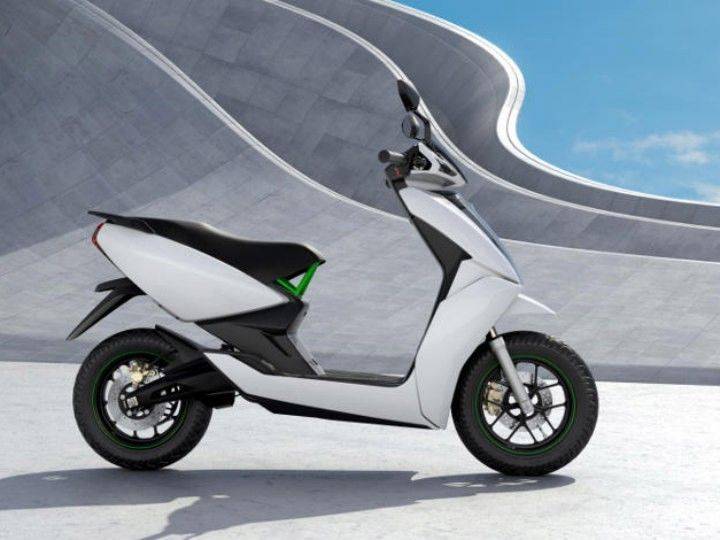 Ather Energy, a young Bengaluru-based start-up has big plans to shape the way Indian two-wheeler space moves in the future. The company plans on introducing smart electric vehicles (EV) in the near future starting with the S340 – an electric scooter – next year. The company also plans to establish charging stations across cities to facilitate easy charging of not only its own vehicles but those of other manufacturers as well. Something that is inspired by Tesla.
Arun Vinayak, chief product officer of Ather Energy said: "Creating a product for an ecosystem that is yet to be built in India is no mean feat. Patchy networks and poor connectivity could come in the way of fully experiencing the smart vehicle that we have designed, but with rapid strides made in advancing telecom facilities in India in the last few years, we are hopeful of getting past this hurdle too."
The scooter in question has been designed using lightweight materials as opposed to the fossil fuel-powered vehicles. This will not only make the S340 faster than previous electric scooters that India has seen but will also make it comparable to its petrol-powered adversaries. The bike weighs just 90kg, which is 11 kgs less than the Honda Navi – one of the smallest petrol-fueled scooter.
Despite the lightweight, the S340 is quite safe, as Ather has tested its performance on multiple terrains to be sure. Also, the scooter has considerably fewer parts than a petrol-powered scooter. "The transmission system does not require oil and the brakes too do not need regular maintenance, unlike most vehicles today," Vinayak elaborated.

It will feature a touchscreen instrument cluster with smartphone connectivity and will be integrated with the company's database. The database will constantly transfer information like traffic update, weather update, maps, etc.
Vinayak further explains, "While mainstream brands are simply rolling out battery-operated two-wheelers, we took ownership of every minute detail on the vehicle, building everything from the ground up. Our efforts seem to have paid off because what we have now is an electric scooter that can achieve top speeds in excess of 70 km/h, as opposed to other electric two-wheelers that may go up in the range of just 25-30 km/h."
Ravneet Singh Phokela, chief business officer of Ather said "Every vehicle in the future is going to be electric because as a technology, it is faster than anything else out there today. We are still working out the modalities of production, but consumers will most likely have to pay a premium - not because it has a diamond-encrusted exterior, but because it is a tech-driven product."
The two years old company recently raised its third investment of Rs 180 crore from Hero MotoCorp in exchange for a 26-30% stake. The money is expected to fuel the company's production and marketing goals for the S340 alongside the charging infrastructure that it plans to bring into effect. With a retail target of 10,000 units in the first year of production, Ather is aiming high with the S340.
See what our community has to say!
NEW
India's largest automotive community