Home

›

Suzuki Gixxer vs Yamaha R15 V3
Suzuki Gixxer vs Yamaha R15 V3
Yamaha YZF R15 V3 Price
starts at Rs. 1.57 Lakh which is Rs. 24,500 costlier than base model of
Suzuki Gixxer priced
at Rs. 1.33 Lakh. The claimed mileage . In technical specifications, Suzuki Gixxer is powered by 155 cc engine , while Yamaha YZF R15 V3 is powered by 155 cc engine. Suzuki Gixxer is available in 3 different colours while Yamaha YZF R15 V3 comes with 1 colours. The Comparison Suzuki Gixxer vs Yamaha YZF R15 V3 can be described on the basis of price and specifications.
Suzuki Gixxer vs Yamaha R15 V3 Summary
| | | |
| --- | --- | --- |
| Engine Type | 4-Stroke, 1-cylinder, Air cooled | Liquid-cooled, 4-stroke, SOHC, 4-valve |
| Engine Displacement | | |
| Max Power | | |
| Max Torque | | |
| Emission Type | | |
| Bore | | |
| Stroke | | |
| No Of Cylinders | | |
| Drive Type | | |
| Valve Per Cylinder | | |
| Fuel Type | | |
| Ignition | | TCI (Transistor controlled ignition) |
| Compression Ratio | | |

| | | |
| --- | --- | --- |
| Tyre Size | Front :-100/80-17, Rear :-140/60-17 | Front :-100/80-17 Rear :-140/70-17 |
| Wheel Size | Front :-431.8 mm,Rear :-431.8 mm | Front :-431.8 mm,Rear :-431.8 mm |
| Tyre Type | | |
| Radial Tyre | | |
| Wheels Type (Pressed Steel/ Alloy) | | |

| | | |
| --- | --- | --- |
| Seat height | | |
| Length*Width*Height | | |
| Wheelbase | | |
| Length | | |
| Ground Clearance | | |
| Width | | |
| Fuel Capacity | | |
| Kerb Weight | | |
| Tail Light | | |
| Front Brake Diameter | | |
| Rear Brake Diameter | | |

| | | |
| --- | --- | --- |
| Battery Type | | |
| Additional Features | | Auxiliary light, Fuel consumption indicator, Shift timing light, VVA indicator, VVA, Side stand engine cut-off switch, Dual horn, Gear position indicator |
| Battery Capacity | | |
| LED tail lights | | |
| Turn Signal Lamp | | |

| | | |
| --- | --- | --- |
| ABS | | |
| Body Type | | |
| Body Graphics | | |
| Starting | | |
| Seat Type | | |
| Pass Switch | | |
| Display | | |
| Speedometer | | |
| Trip Meter | | |
| Low Fuel Warning Lamp | | |
| Clock | | |
| Low Oil Indicator | | |
| Passenger Footrest | | |
| Cooling System | | |
| Odometer | | |
Suzuki Gixxer
New Gixxer looks even more muscular
Has brilliant handling characteristics.
Yamaha YZF R15 V3
Perfect track tool for those who are beginning sport riding.Variable Valve Actuation makes the R15 a lot more usable in everyday situations.Rear radial tyre is standard and you get the option to fit grippy Metzeler rubber.
Suzuki Gixxer
Ride quality is harsh
It is pretty expensive now.
Yamaha YZF R15 V3
Riding posture is on the committed side.Build quality and fit and finish levels have dipped massively.LED headlight fails to light up the road.
Is Yamaha R15 V3 Better Than Suzuki Gixxer?
55% users have chosen Yamaha R15 V3 over Suzuki Gixxer in a survey being conducted on zigwheels.com. Apart from this survey a total of 6764 users have also rated Yamaha R15 V3 and Suzuki Gixxer on some really important factors like Mileage , performance, comfort, safety etc. and have given their personal opinions about these bikes.
As per the users experiences Yamaha R15 V3 is a winner for you if you are seriously looking for performance and features in your bike. But Suzuki Gixxer is better on the grounds of comfort. On the basis of mileage and maintenance user have rated both the bikes equally.
Before making your decision you should also consider the unbiased and thorough analysis of these bikes on every aspect by our auto experts who have summarised the analysis in pros, cons and final conclusion..
| Ratings Factor | Gixxer | YZF R15 V3 |
| --- | --- | --- |
| Mileage | 4.2 | 4.2 |
| Performance | 4.5 | 4.4 |
| Comfort | 3.9 | 4.0 |
| Maintenance | 3.9 | 3.9 |
| Features | 4.5 | 4.4 |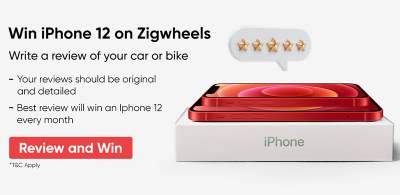 Gixxer and YZF R15 V3 Competitors
News Updates on Gixxer and YZF R15 V3
Recently Asked User Questions
Q. Suggest me a bike under 1.5 lakh I am 6 feet and I am collage boy.
No bikes for you for the college...start with any 125cc first....for weekend little stretch r15 v3...faily commute to college Fz 150...if you need style and girlfriend and get spoiled R15v3 or gixxer 150. Go in a bus bro...study well ..we can take super bikes later...because we love you
Honda hornet/honda xblade/ honda unicorn/Hero xtreme 200s/ Pulsar150/ pulsar220/ ns 160/ns200/apache1604v/apache 200 4v/RE std 350/xpulse 200/yamaha fzsv3...all under 1.5L on road and suits tall persons...my personal choice would be RE 350Std and pulsar 220 big bike feel...
Bro close your eyes and go for R15 V3 Best performance with best mileage and low maintenance...and even it's looks are also amazing
View All Answers
Q. Can I use R15 V3. 0 for long rides, 500 kms around without discomfort? If not which bike in this price range is better?
I have ridden my beast more than 500km also with pilion rider for example from Delhi to Shimla, Delhi To Jaipur, Jodhpur Via Agra, Also Udaipur Ajmer, Delhi To Dehradun, Haridwar Even my highest tour Delhi to Jaisalmer & Delhi to Ahmedabad, so far I didn't find any discomfort but yeah all you have to keep in mind about chain l**e oil it after 500-1000km constant travel for best results also the tyre pressure.
Yes u can go 500 kms around without discomfort by staying 30 minutes for every 100 to 120 Km On average i have a great experience go 1000 Km, height is below 5'9 - 5.5 its preferably otherwise it will be uncomfortable for long ride.
I have rode ,the beast to kanyakumari .. from mumbai .. the first day was bad but the next day day i rode like nearly 800km woth out any discomfort
View All Answers
Q. Will R15 V3 get USD forks in India? If yes, when it may get? Is it right time to buy R15 V3 BSVI now or wait for the USD forks version?
R15 V3 with USD FORKS in INDIA !!! Are you dreaming with open eyes ??? Hahahahahahahaha.... FORGET IT BOSS !!!I have been waiting for the same for the last 3.5 years and have written to YAMAHA about the same but they respond with their typical ROBOTIC COPY PASTE REPLY that WE HAVE NO IDEA. They behave as if they are working at NASA.L M F A O !!!Bro, listen, YAMAHA will NEVER launch USD FORKS with its R15 series whether it is V2, V3 or V4 (somewhere 15 years later on MARS).You should thank to God that Yamaha gave R15 V3 to India after two years of its actual launch date across the planet.MANDIR me BOONDI KE LADDU CHADHAAO BHAI aur shukr manaao ki YAMAHA NE R15 V3 DE TO DI INDIA ME varna MUJHE TO USKI BHI UMMEED NAHI THI. HAHAHAHAHAHAHAHA.That too after REMOVING & CHANGING a lot of things from its actual version on the name of COST CUTTING (Such a beggar company) like:1. Hazard Switch2. Alloy Rear Foot Pegs3. Key & Ignition Switch4. Speedometer5. Exhaust System6. Telescopic Front Forks (V2)7. Mudguard (V2) and8. COLORS too.Think, YAMAHA DID NOT EVEN GIVE US INTERNATIONAL COLORS !!!WHAT DO YOU EXPECT FROM THEM???THEY CHANGED THE COLORS FOR INDIA BUT THEY NEVER GAVE INTERNATIONAL COLORS TO US.THEY LAUNCHED DIFFERENT COLORS IN INDIA.ARE WE INDIAN ALIENS FOR YAMAHA??? SURPRISINGLY, YAMAHA gave the R15 V3s most wanted INDONESIAN VERSION to BANGLADESH but NOT TO INDIA because whenever they think about India, their thinking change. THEY FEEL AS IF WE ARE BEGGARS.AREY BHAI, USD FORKS KITNA MEHENGA HAI BHAI??? LOL !!!Life is not so long to wait for 3 years and that too ONLY for USD FORKS.TRUST ME, YAMAHA WILL NEVER GIVE USD FORKS TO INDIANS BECAUSE IF THEY DO IT, THEY WILL BE BANKRUPT. YAMAHA KANGAAL HO JAAYEGI BHAI. MAAF KARDO YAMAHA KO. BOHOT GAREEB COMPANY HAI BHAI. HAHAHAHAHAHAHAHA.L M F A OYAMAHA MOTOR INDIA, SHAME ON YOU !!!WRAP UP YOUR BUSINESS AND GET OUT OF OUR COUNTRY. WE do not WANT YOUR KIND OF POOR PEOPLE ON OUR LAND. GO BACK TO JAPAN.Other companies are giving USD FORKS to India but YAMAHA is not giving. Why? Actually they can not afford. They are born beggars you see!!
If you guys need Upside down, I know a guy in Indonesia, he can ship. But it will be expensive. Costed me around 60K inr with shipping and all. (Triple tree, clip on and forks)
Yes im waiting for r15 v3 USD Forks version
View All Answers
More Questions
Gixxer Vs YZF R15 V3 Comparison FAQs
Which bike is best between Gixxer vs YZF R15 V3?
As per the users experiences Suzuki Gixxer is a winner for you if you are seriously looking for comfort in your bike. But Yamaha YZF R15 V3 is better on the grounds of performance and features. On the basis of mileage and maintenance user have rated both the bikes equally.
Which bike is cheaper Gixxer vs YZF R15 V3?
The Suzuki Gixxer is cheaper than Yamaha YZF R15 V3 by Rs. 24,500.
Which bike offers better performance Gixxer vs YZF R15 V3?
For the BS6 version, 155 cc Petrol engine of Gixxer produces 13.6 PS @ 8000 rpm of power and 13.8 Nm @ 6000 rpm of torque. Whereas for the S version, 155 cc Petrol engine of YZF R15 V3 produces 18.6 PS @ 10000 rpm of power and 14.1 Nm @ 8500 rpm of torqueAs per the users experiences the Suzuki Gixxer has better performance.
User Reviews of Comparison
Suzuki Gixxer
Yamaha YZF R15 V3
I have been owning this bike since 2015 and has done almost 66000kms on it. Since then I have been using this bike as my city commute and not just that, I even used to take it for some occasional highway rides as well. 1. Comfort This bike is one of the most comfortable in its segment. The riding posture of this bike is straight and handlebar is a bit on farther side but it's not uncomfortable at all. Suspension are very plush they absorbs almost every kind of bump or potholes. The seat doesn't have a great padding but again you can install the foam to seats afterwards. 2. Engine and Technology The bike which I am owning is the carburetted one as it is 2015 make while the current variant have the fuel injection. The bike has SUPER SMOOTH ENGINE which is good for generating 14.8BHP with 14NM power and torque figures respectively. This engine is good in low and mid rpm range while it goes upto 9.5k RPM but it is not that rev happy engine. At higher RPMs the vibrations will generate. 3.Fuel Efficiency The bike is a great mile muncher. It gives the mileage of around 53Kmpl at speeds around 65-70 KM/H while if you cruise at highway at speeds of around 85 KM/H the bike will give the mileage of around 47 KMPL while in city at 80-85 KMPH the bike gives mileage of around 42 KMPL. Since my bike is carburetted one the FI variant will surely give the better mileage than this. 4.Brakes The bike have the disc brakes at both the ends and as per the performance of the bike the brakes are decent. The provide enoungh stooping power with the MRF rubber at both ends. The tires provide the good amount of grip. It is also equipped with single channel ABS for panick braking situations. 5.Lighting The bike lacks on the lighting side. It is okay for the city rides but for highways you will have to install auxiliary lights for once sun goes down. It now comes with LED HEADLIGHT and LED REAR LIGHT. 6.Gearbox The 5 speed gearbox is not that smooth on other bikes but it will surely not cause problems to you. Tips to remember Never ever get 3 people on bike otherwise your rear suspension will be gone and you will then have lower ground clearance and which will result in scrapping of exhaust part of your bike at speed breakers and potholes.Keep a check on engine oil suspension leaks and air filter regularly in around 20 days If your rear tire is wearing more on one side then try it by replacing the brackets for swing arm at the chassis end.

Raheel Mujtaba

few weeks ago

Can't describe it.Still the engine is like buttery smooth.I do use for daily commute.And also long rides.I don't find any problems with the bike.Everytime i ride the bike.I feel it's new.And its gives me pleasure and joy and make me feel so confident.Iam a very proud owner of suzuki gixxer and happy to maintain it.

Maheshwar Mahe

few weeks ago

Performance is brilliant...but the problem is in the gear shifting...it's really hard to change the gears as compared to the other 150cc bikes...you have to apply more pressure while changing the gear...that's the only issue that I face with the Suzuki Gixxer

Krishna Belurkar

few weeks ago

Iam in qatar, Middle east.I bought suzuki gixxxer 155cc for my personal use.I really like the performance of the bike so much.Very smooth drive.Good to beat city traffic.Very less maintenance.Iam very happy to be a part of suzuki family.

Raveenthran R

few weeks ago

It was a good motorcycle to ride in cityyy....it will reach 100 without any stress...A good value for money ....i choose gixxer only for look compared to rtr1604v and fzv3..seat setup is not suitable for family purpose..
Gixxer User Reviews
Having a bike was a childhood dream for me. I spent over 3 months researching all the available bikes in India before finally choosing the Yamaha R15. From the moment I saw the bike I could sense there was something very special about it. Not just its excellent looks but also it's brilliant performance. From the YouTube videos of various riders demonstrating the R15 I could tell that it's an 'Exceptional' Bike. I took a test ride and was really impressed with it. Before that I had an opportunity to also ride the KTM RC200. I preferred the R15 over all other bikes in the 150-200cc set. I will now present all my findings having done over a 1100km on this bike in just under a month. The engine and performance is excellent. Perfection. Great pickup, smooth transmission, easy gear shifts, good braking and tons of power if needed. This bike is deceptively fast. I just want to mention I like to keep at very safe speeds. I remember recently i was cruising at about 60 in the city and the road had less traffic so I decided to throttle it just a little. Within seconds I looked at the speedo and it was at 110kmph. It's surely a top end monster. It is as smooth at 60kmph as it's at 100+. Zero engine strain. The mileage I got from the bike brand new with no service was 58kmpl. That's pretty unbelievable for a bike with this kind of performance. That surely indicates great engineering. The looks of this bike stand out in a big way. Very elegant and good looking design. Classic lines. I can see people staring at it at intersections. The bike gets compliments all the time. The bike off roads surprisingly well too. I took it to Damdam lake and I could take it through the steep dirt tracks to the lakeside without a problem. The riding posture is aggressive and I personally love it. It's feels great to ride this bike. The key is to keep your arms and wrists relaxed and use your legs to grip the tank and thus distribute your body weight off your upper body. This is actually the recommended way of riding ALL kinds of bikes as per riding instructors. Since I got the bike I don't drive my car much anymore. That's how much fun this is. That too with Indian traffic and weather which can be challenging at times. I have already toured a little on this bike having done about 1000km going on road trips riding many hours at a stretch. No problems to report at all. A true winner. Buy with confidence. I will recommend that you get all the accessories as well, like crash guards etc. They all are very good for your bike and help keep it safe. Special thanks to Yamaha JM Motors Noida for their great support throughout the buying experience. They worked fully throughout the peak of the pandemic. I hope that you found this review useful. Please do follow me on YouTube. My name is Arjun Kaul aka Lord. Stay safe and happy riding)

I bought this bike as my first bike and my review can be biased. The best thing about Yamaha R15 V3 is that you just can't get enough from a 155 cc, This bike is more than a 155 cc bike. Now talk about the pros and cons. According to me, this bike has the best performance among the 155cc, offering 19 bhp power and 14 torque. Another best thing is the variable valve actuation which helps a lot in delivering power in different rpm ratios. The look is truly based on the Yamaha R15 and looks just amazing. Now as everyone knows this bike has the mileage. I am getting 46-49kmpl by daily commuting which includes every type of drive. The features are also too good as you get a digital instrument console, which has a lot of pf information in it. This bike is a beast when comes to curves. I have upgraded my bike with 150/110 tyre sections in the rear and front. Now the confidence I get on curves is just unbelievable. Braking is very decent and never faced any issue with it. There are more pros than I have already mentioned, but the only cons which I think should be considered can be riding position, which is more aggressive and can be uncomfortable for long rides. But in the end, it doesn't matter, because when you want the thrill of a true sports bike. You know there is no comfort. I just love my bike.

I think according to me there is no any one bike to compete this in india or may be outside of india bcs its power, style , looks, specifications, mileage and overall performance , stability, reliability, and last bt not least its technology of japan so definitely win to good .. value for money bike and fully sport bike so i don't expect to comfort like tourer bike ..so before buying keep in mind these points and one thing its my opinion according to my experience with this bcs i love technology and sports bikes only ...

MD INTEKHAB

few weeks ago

When V3 launched I thought there is no difference between the V2 but that's wrong there is lot of difference like bike body, headlight, digital screen meter, comfortable seat (including rider and rear). Actually the main thing I love the control of this bike and engine sound when you reach above 80 kmpl it's sounds like a beast and even you go upto 157 to 160 kmpl on this bike. Another thing is riding comfortable and I never get bored riding the Yamaha R15 V3.

Vishwanatha Gowda

few weeks ago

Excellent drive, Com-portable, Safe and spreade.Skooty is safe for female service holder.Skooty is not available accident of other vehicle.It is to move one place of other place.It's not influence of air or environmental pollution.We are not tried to drive skooty.It is very important of service lady.Because there is not available vechicle in road so.
R15 V3 User Reviews
Images of Yamaha YZF R15 V3,Suzuki Gixxer