Tata Tiago EV First Drive | Your first Electric?
---
Electric cars need a gateway product, something that's practical, easy to get along with and affordable too. Could the Tiago EV be that product?
The Tiago EV is one of the most affordable EVs on the market today. It offers more than enough range to easily accommodate a long day in the city and charges to 100 per cent overnight via a 15 amp home power outlet.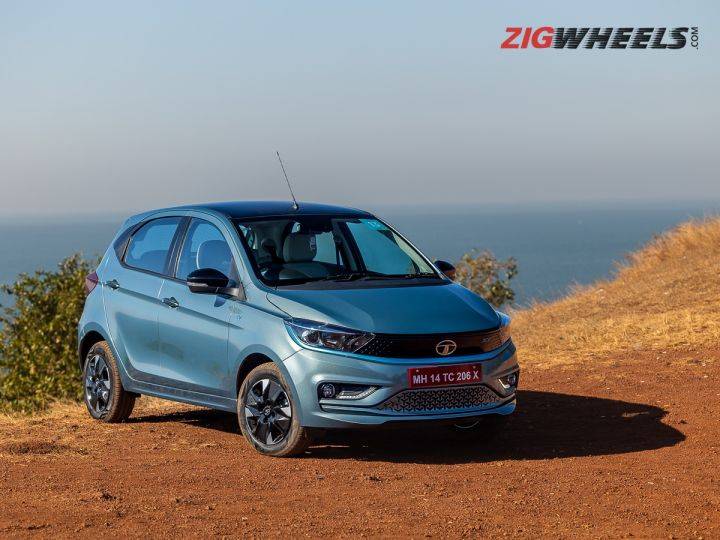 Get latest updates on
the automobile community
In terms of practicality it's as practical, spacious and feature-rich as other hatches for a very small loss in boot space. It does ask you to spend an extra Rs 4 lakh over its ICE counterparts for the electric hardware though.

Mind you, you also get cruise control, drive modes, auto headlamps and wipers and a powerful connected car app thrown into the mix as well. So, it's a lot of good news and the only question then is, is it time to take that electric plunge?

The Details
First let's get all the details out of the way. In terms of powertrain you get two battery pack sizes: a 19.2kWh and a 24kWh. Power and torque are also slightly different with the medium range car producing 61PS and 110Nm and the long range variant delivering 75PS and 114Nm.

| | | |
| --- | --- | --- |
| Battery Capacity | 24kWh | 19.2kWh |
| Power | 75PS | 61PS |
| Torque | 114Nm | 110Nm |

Two drive modes and three recuperation modes are also present to tailor your driving experience. Range is claimed at 200 and 315 kilometres respectively. But, we would subtract a good 80-100km of those 'test conditions' figures for a more real world estimate.

| | | |
| --- | --- | --- |
| Charging Time | 24kWh | 19.2kWh |
| DC fast-charging | 57 minutes | 57 minutes |
| 7.2kW fast AC charger | 3.6 hours | 2.6 hours |
| 3.3kW AC charger | 6.4 hours | 5.1 hours |
| Household socket 15A | 8.7 hours | 6.9 hours |
This still leaves you with more than enough range for a city commute. And like your cell phone, an overnight charge is enough to get you back to speed.

Running Cost Estimate
Tiago EV (15A Charging) ~ Rs 1 / km

Tiago EV (DC Fast-charging) ~ Rs 2.25 / km

CNG Hatchback ~ Rs 2.5 / km

Petrol Hatchback ~ Rs 4.5 / km

The Tiago itself is a practical space for four inside, even good enough for five for a short city drive, and gives you all the space and practicality that you could expect from a hatchback of this size.

A Different Experience?
To put it bluntly the Tiago feels as normal to drive as its ICE counterpart. And as you can imagine there are both positives and negatives to us making this claim. The positives are that it feels very natural to drive. The steering is light, manoeuvrability and visibility are great and it would give new or less experienced drivers no problems whatsoever. More importantly it shouldn't scare newbies either. The lack of gears and the smooth driving experience in fact pay way for a much better driving experience than the ICE car by a decent margin.

The addition of the batteries has only increased the weight of the Tiago by 150kg and with a really great suspension tune it really hasn't hampered the driving experience at all. So, it even rides and handles much like the regular Tiago, but we'll elaborate on this a little later.

The negatives to this 'normal' tag is that, unlike other electric cars that we've driven, including the Tata Nexon EV, it lacks that exciting performance kick. We've quite enjoyed having our pupils dilated and being pushed back into our seats by other electrics and it really makes this 'new' electric car journey a bit exciting. This is something that is missing in the Tiago EV, as even with 'Sport' mode engaged, it lacks outright punch, something that Tata has intentionally done to be more newbie friendly.

Boring then?
Thankfully not. There's more than enough performance from the drivetrain to potter around all day in Drive mode if you're negotiating congested city traffic. And when the roads open up, the Sport mode offers a bit more performance that is not eye-watering or surprising for sure, but more than enough to give you an engaging driving experience when you want one.

Thankfully the suspension setup has been tuned to match this performance and the Tiago is quite happy to take corners quickly while staying planted while doing so. It's also a comfortable setup too. So sharp bumps and even large speed breakers are taken care of with little being felt or heard in the cabin too. Kudos to Tata for getting the balance right in this regard.

However we couldn't help but feel that it needs another drive mode. Drive could change to Eco, Sport becomes the Normal (default mode) and a new Sport mode is created (simply done with a software change) that unlocks more performance. Something that could entice more experienced drivers to take the electric plunge.

There are also three regeneration modes, one giving you the least resistance with three being the most aggressive. In mode one the regen barely registers when you get off the pedal, mode two gives you a little more deceleration when you get off 'A' pedal, while level three offers the most deceleration, but it's not enough to be a 'one pedal' mode in traffic.

Now with three adjustable levels we wish Tata had given us a true one pedal drive mode for level three, because having driven cars like the XC40 Recharge, we really have come to appreciate a 'one pedal' solution, especially in heavy traffic. Yes, it takes some skill to master the braking force but considering that this car is aimed at new drivers, this is something that they could pick up over time. And the ability to shift to a less aggressive mode is always just a button press away.
Range Anxiety?
Something interesting that we encountered on our short drive in Goa, wherein Nabeel (for CarDekho.com) drove his car mostly in Sport mode and I stuck to Drive mode primarily with my car, and we still ended the day with similar remaining range figures. So it seems that driving in Sport or Drive does not affect the range too much as long as you don't go overboard with the throttle.

That said, the Tiago EV packs in enough juice to make it through even the longest of daily commutes in even large metros, like Delhi, Mumbai or Bengaluru. Though we'd also recommend you opt for the higher capacity battery option for that extra piece of mind and the off chance that you need to run some extra errands on your way home.

There's even enough range for some shorter weekend trips, like from Mumbai to Lonavala or Pune to Mahabaleshwar, with the ability to charge up the batteries overnight for the ride back home on Sunday. But for intercity trips even from Mumbai to Pune, you will have to count on other modes of transportation.

Compromises?
Over the ICE Tiago there are very few compromises in addition to the lack of intercity or long drive ability. The boot is a little on the small size because the batteries do eat up just a little boot space. Tata could also have packaged the boot floor better, to give you some cubby holes or at least tuck away the portable charge cable. The batteries also have eaten away the spare wheel space so you will have to rely only on the puncture kit to get you going again.

Verdict
The Tiago EV is a great beginner electric car. It's practical, reasonably feature-rich, comfortable for four and rides and handles well too. The battery capacity does city lock it to a certain extent. But if you are only looking for a city runabout, something that gets you to work and back on a daily basis, is reasonably economical and could help with city pollution levels at the same time, then the Tiago EV makes for an excellent first choice.
Tata Tiago EV Video Review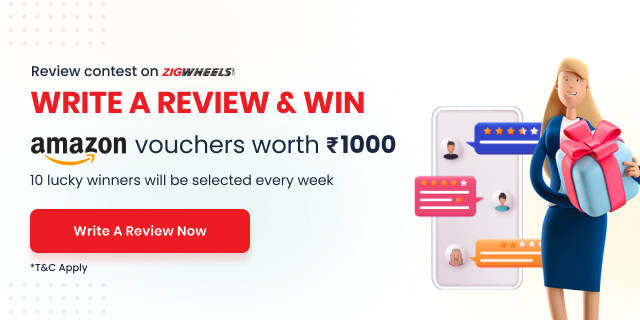 See what our community has to say!
NEW
India's largest automotive community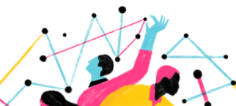 2 Other Things You Might Want To Do