Honda Hornet 2.0 Road Test Review
---
Neither a 160, nor a proper 200. But it does cost as much as the latter. So what's this new Honda all about?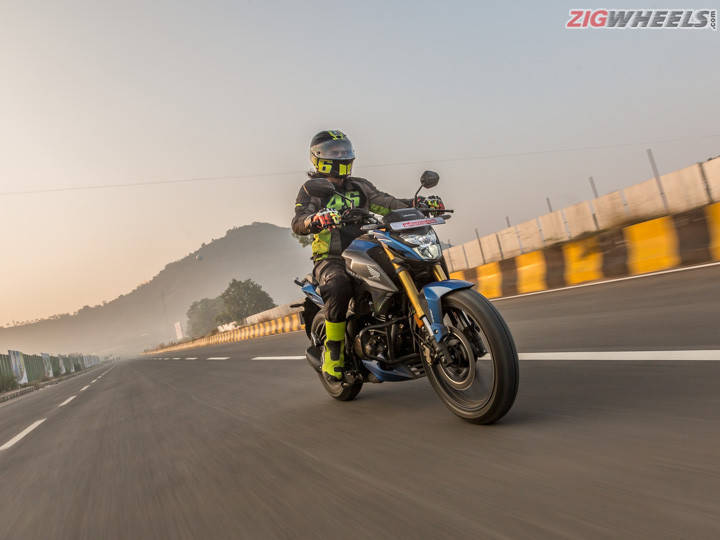 Honda has sold everything in India from the little Navi to the mighty Fireblade superbike and even the legendary Gold Wing, but one thing it's never offered is a 200cc motorcycle. The Hornet 2.0 isn't quite a 200, but with its 185cc motor, it's the closest that Honda has ever come. It's also one of the most exciting looking small bikes we've seen from Big Red recently, but on paper, it seems to stand in a class of its own -- above the 160s but not quite as powerful as the 200s. So, what's this new bike all about?

The Hornet 2.0 is definitely a looker. Compared to the old Hornet 160R, the headlight and instrument cluster have been moved lower down, so the 2.0 features a sportier, more hunkered-down appearance. But who are we kidding? The first thing you're going to notice is that gorgeous golden upside-down fork. The only other 200 to get a USD is the KTM 200 Duke, but that bike is a whole half a lakh more expensive, and its black unit doesn't look nearly as good.

Moving front to back, from the mid-point onwards, the 2.0 looks remarkably similar to the Hornet 160R, right down to the striking X-shaped tail lamp. But while the 160 had halogen lighting elements, the 2.0 steps into the modern era with LED lighting all around. Low beam is decent enough, with good brightness and spread, but the high beam has the shape of a cinema spotlight, with very limited spread.


While the fork and LEDs do give the bike a premium touch, other bits on the Hornet 2.0 betray the feeling of quality. The black plastic along the centre of the tank feels quite flimsy and tacky, even more so because of the fake carbon-fibre finish. The saree guard that Honda has tried so hard to beautify had spots of rust and paint flaking off. From a distance, the silver-finished cooling fins on the cylinder head are pretty neat, but up close, the finish is so crude that they look like they've been hacked off with an axe.

Switchgear quality is decent but not exceptional. Exceptional is what we were expecting. Partly because at Rs 1.27 lakh (ex-showroom Delhi), the Hornet 2.0 is nearly as expensive as true 200cc bikes from Bajaj and TVS, and partly because almost all recent Hondas, even at the bottom end of the price and displacement scale, have impressed us greatly with their quality and finish levels. The digital LCD instrument cluster is similarly meh. It's quite bright and clear, but the information it shows is rather limited. Sure, you get the gear position, two trip meters and even a clock, but it shows you nothing on fuel consumption or average speed, and there's no Bluetooth connectivity either. For just a few thousand bucks more, TVS is offering all these things and more (it even gives you acceleration and lap timers, if you're into that kind of thing).
So far, then, the Hornet is giving us mixed signals. But we haven't even started the motor yet, perhaps a ride will change things?

| | | | | |
| --- | --- | --- | --- | --- |
| | Honda Hornet 2.0 | 2021 TVS Apache RTR 200 4V | Bajaj Pulsar NS200 | Bajaj Pulsar 180F |
| Engine | 184.4cc air-cooled single | 197.75cc oil-cooled single | 199.5cc liquid-cooled single | 178.6cc air-cooled single |
| Bore x Stroke (mm) | 61 x 63.09 | 66 x 57.8 | NA | NA |
| Compression Ratio | 9.5:1 | 10:1 | NA | NA |
| Power | 17.27PS @ 8500rpm | 20.82PS @ 9000rpm | 24.5PS @ 9750rpm | 17.02PS @ 8500rpm |
| Torque | 16.1Nm @ 6000rpm | 17.25Nm @ 7250rpm | 18.5Nm @ 8000rpm | 14.52Nm @ 6500rpm |
| Gearbox | 5-speed | 5-speed | 6-speed | 5-speed |
Don't fixate on the spec sheet - the Hornet belies its displacement and power deficit. It's actually pretty quick. Very nearly as quick as the RTR 200, in fact! It may only have 17.27PS and 16.45Nm to pull itself around, but then it also weighs only 142kg and the gearing is quite short too. This means the 100kmph dash is completed in just 14.44sec, making it a scant half a second slower than the considerably more powerful RTR. But you're not going to be drag racing this bike, so you probably don't care. What you will care about, is how the Hornet feels quick on its feet in the city, seizing gaps in traffic with reasonable vigour. Delivery is predictable and linear, but you will have to work the 5-speed gearbox hard if you want to hustle.
| | | | |
| --- | --- | --- | --- |
| | Honda Hornet 2.0 | TVS Apache RTR 200 4V BS6 | Bajaj Pulsar NS200 (BS4) |
| 0-60kmph | 4.67sec | 4.52sec | 4.86sec |
| 0-100kmph | 14.44sec | 13.93sec | 12.58sec |
| Quarter Mile | 18.87sec @ 107.68kmph | 18.72 sec @ 109.26kmph | 18.35sec @ 112.90kmph |
| 30-70kmph (3rd) | 5.74sec | 5.48sec | 4.95sec |
| 40-80kmph (4th) | 7.60 | 7.89sec | 6.57sec |

Venture out onto the highway, though, and things aren't quite as peachy. Much like the engine's performance belies its displacement, its refinement belies the badge it carries. Nearly all BS6 Hondas have been running creamy smooth motors, but the Hornet seems to have dropped the ball. Anything beyond 6500rpm and this Honda begins to come over all Royal Enfield. Okay, it's not quite as bad as that, but there is a definite buzz in the bars, seat and pegs, and the engine sounds like something inside it has come loose. That's bad news because the 100kmph figure comes up at around 7200rpm in top gear, so the engine's sweet spot in terms of cruising ability is pushed down to around 85kmph. On the upside, when you do cruise at this speed, the motor gingerly sips from the 12-litre fuel tank to return 55.11kmpl. It gets even better in the city, with a very respectable mileage figure of 57.35kmpl.

The lower cruising speed means you'll be spending more time in the saddle to get to where you want. But that's not an issue because with upright ergonomics and a roomy, well-padded seat, the Hornet remains comfortable even over long hours in the saddle. The shape of the seat makes getting your feet down quite easy, and while there isn't an official seat height figure from Honda, the Hornet shouldn't pose a problem, so long as you're 5'4" and taller. The pillion experience isn't exceptional but it isn't a disaster either. The seating posture is comfortable and roomy, and the ride feels quite plush too. Sure, the passenger feels the sharper bumps more than the rider, but it's not to an uncomfortable extent.
So, the engine delivers in areas we didn't necessarily expect it to, while falling short in Honda's traditional stronghold of smoothness and refinement. This seems to be a recurring theme with the rest of the bike as well. Honda has gone the extra mile and thrown in that lovely golden upside-down fork from Showa, but then it's skimped in other areas, only offering single-channel ABS. Heck, the Hornet doesn't even get a side-stand engine cut-off feature!

For what it's worth, that fork, and the preload-adjustable monoshock, make for a great suspension setup. It's tuned slightly on the softer side, so most imperfections at city speeds are ironed out beautifully, but this hasn't come at the cost of high-speed composure. Even over highway bumps, the Hornet remains stable and sure-footed, inspiring confidence. Similarly confidence-inspiring is the light and predictable handling. This is quite an agile bike and whatever little weight it does have, it carries pretty well. Whether it's maneuvering through traffic in the city or tipping into bends on the ghats, the Hornet is a willing companion. It's not really an exciting or exhilarating bike to hustle up a mountain road, but it is competent, and even mid-corner bumps fail to unsettle the Hornet.
Suspension
F: USD Fork
R

: Monoshock

Brakes
F: 276mm disc (ABS)
R

: 220mm disc

Tyres
F: 110/70-17
R: 140/70-17
Yes, the lack of ABS on the rear wheel is a disappointment, but that aside, the braking setup works rather well. ABS operation at the front wheel is good, and there is adequate braking power, modulation and feedback on offer at the levers. The initial bite is quite soft, so newbies won't be caught out in panic braking scenarios, but beyond that, braking force builds strongly with lever travel.
Verdict

When you first lay eyes on the Hornet 2.0, you probably expect it to be a quick and exciting motorcycle. And with the LED lighting and golden fork, it also has a premium air about it, so we expected the quality to be top notch as well. Unfortunately, it hasn't delivered on these fronts. Yes, it's commendably quick, but the motor's gruffness robs the bike of any capability to excite, and quality levels aren't quite the leap forward we were hoping for.
But (this is But no. 1), the Hornet still has its strengths. With a frugal engine, agreeable ergos, light handling and a comfortable ride, the Hornet makes for a great city bike. If you're currently riding a 125cc bike and looking for something with more performance to make your commute that much more interesting, but you don't necessarily want something very sporty with 'racing DNA', the Hornet offers a sensible and easy motorcycling experience.
But (this is But no. 2), that whole sensibility equation is thrown into turmoil when you factor in that Rs 1.27 lakh price tag (ex-showroom Delhi). For that premium price, it should feel premium, and it doesn't do that enough. Neither in terms of build quality nor features. Four thousand bucks more is all it takes to reach up to the TVS Apache RTR 200 4V, which not only performs better, but also packs in Bluetooth connectivity, ride modes, and even a preload-adjustable front fork. So, should you bridge the gap and get that instead? Stay tuned for our comparison review to find out.
Honda Hornet 2.0 Video Review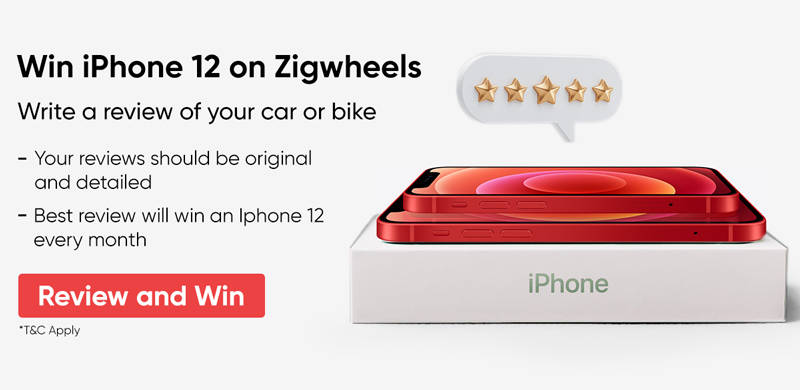 Bikes Similar to Hornet 2.0
See what our community has to say!
NEW
India's largest automotive community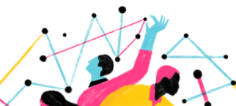 5 Other Things You Might Want To Do