Weekly Bike News Wrapup: Royal Enfield Meteor Delayed AGAIN, KTM 250 Adventure Launching Soon And More!
---
A lot has happened both in India as well as internationally over the last seven days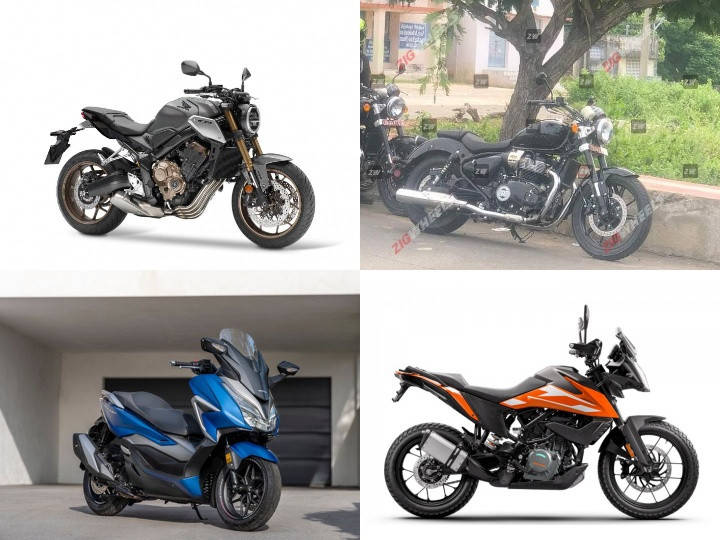 Never a dull moment in the motorcycling world, and the week that went by was no different. There were new launches and plans for even more future launches, but there were also some delays and bikes that got cancelled before ever being launched. Here's everything you may have missed:
Honda CB650R Gets Euro 5 Update

Honda has some pretty big plans for India in the near future, and the recent launch of its Euro 5-compliant CB650R has a direct effect on those plans. That's because the Japanese brand plans on bringing this model to India for the first time next year. To read all about the updated bike, head here.
Ducati Multistrada V4 Engine Details Revealed

Another piece of international news that has an impact on India comes from Ducati, which has unveiled the details of the V4 Granturismo engine that will go on to power the eagerly awaited Multistrada V4. To find out how much power and torque it produces, head here.
Royal Enfield Cruiser Spotted, 250cc Bike Cancelled, Meteor Delayed

Unfortunately, the highly anticipated Meteor 350 has been further delayed, but despite that, Royal Enfield is hard at work testing the upcoming 650cc cruiser. The bike has been spotted testing once again and you can check it out here. Sadly, RE has cancelled the plans it had for a 250cc motorcycle, and you can find out why right here.
Honda Forza 350, Forza 750 Launched

Aside from the CB650R, Honda also unveiled the 2021 Forza 350 maxi-scooter and this is once again quite important because we believe it is destined for India sometime in the not-too-distant future. If that wasn't enough, the even larger and more ludicrous Forza 750 also broke cover last week. To find out if it will come to India, click here.
KTM 250 Adventure Launching Soon

We know the KTM 250 Adventure is launching very soon because we've come across footage of KTM rehearsing the launch itself! As a result of this, we've also gained access to some important details and specs about the upcoming bike, and you can read all about them here.
Royal Enfield Meteor 350 Video Review
Royal Enfield Meteor 350 Alternatives