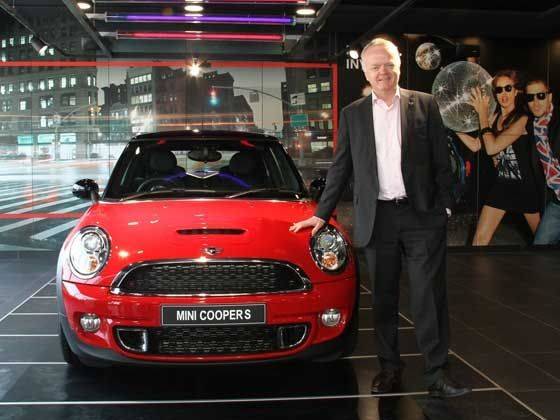 Philipp von Sahr, President, BMW Group India at the launch of MINI in Hyderabad
Adding another chapter to its successful association with BMW since 2007, KUN Exclusive has opened MINI's first dealership in the city of Hyderabad. The MINI KUN Exclusive dealership in Hyderabad with its four vehicle display is located Opposite R.T.A, Khairtabad.
The interiors of the showroom have been uniquely designed to replicate the modern city feel in an indulging, inviting and interactive format representing the iconic MINI Lifestyle. The multi-functional architecture also has a lounge, MINI's Lifestyle Collection and its accessories on display.
Speaking at the inauguration of MINI's first exclusive dealership in Hyderabad, Philipp von Sahr, President, BMW Group India said, "With the launch of KUN Exclusive in the historic city of Hyderabad, we are happy to accelerate MINI's momentum in India. MINI has established itself as a unique brand, associated with tradition and irresistible charm. With MINI, it is possible to build upon its heritage while at the same time, the brand is so youthful and contemporary that customers soon become part of a vivacious, unique MINI community."
Headed by Gautham Gudigopuram, Director, KUN Exclusive the MINI dealership in Hyderabad will display the MINI Hatch, MINI Convertible and MINI Countryman. Through MINI Financial Services customers will be able to avail attractive finance and insurance options.
Read: MINI Cooper S and Convertible Road Test