KTM E-Speed electric scooter project might be revived
Apr 6, 2016
Views : 219000
---
KTM had shelved the E-Speed electric scooter project as it felt it didn't gel with the image of the brand KTM. But according to latest reports the electric scooter might hit production by 2017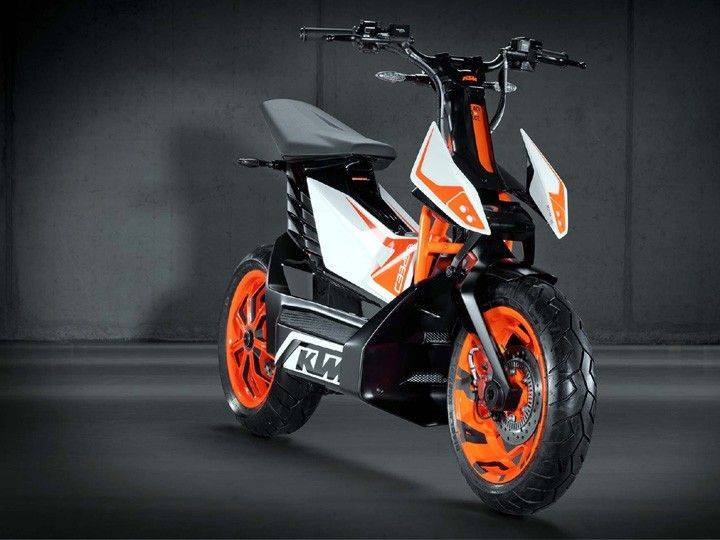 KTM has enjoyed great success in the past few years with record number of sales. It seems that the Austrian bikemaker is now planning to revive an old project that it has shelved. According to the recently published annual report, KTM is working on developing a new drivetrain system for urban mobility scenarios. It maybe a suggestion to the fact that KTM is planning to restart its electric drive system mostly for a scooter as it has been mentioned that it will be focussed on urban environments.
KTM isn't a novice to the world of electric vehicles as it had showcase the E-Speed at the 2013 Tokyo Motor Show and garnered lot of curiosity from the show goers. The KTM E-Speed was positioned as an electric scooter for the urban commuter market with zero-emission. Powering the KTM E-Speed was an electric motor that generated 15PS of peak power and 36Nm of torque, which is delivered to the rear wheel via a belt drive. KTM claimed that the electric scooter could hit speeds up to 80kmph.

The KTM E-Speed employed -ion batteries with a capacity of 4.36kWh that used to get fully charged within two hours via a regular power socket. KTM claimed that the E-SPEED had a range of 64km on full charge. Given the fact that electric vehicles are slowly gaining demand, KTM might showcase a pre production version of the E-Speed at the 2016 EICMA motorcycle show with a possible launch in 2017. Watch this space for more updates. KTM influence on the electric scooter was clearly evident as it employed trellis frame and suspension duties were taken care of by WP sourced goodies. Braking is done by 220mm dia disc brakes at front and rear.