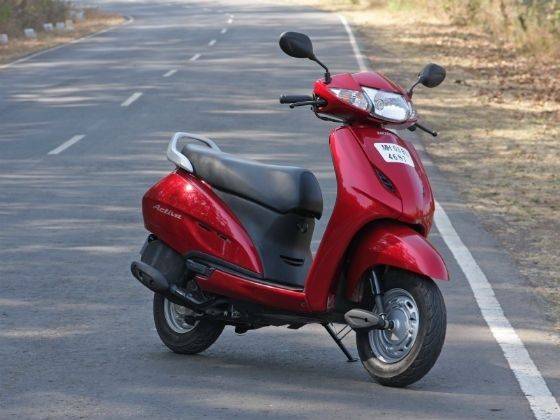 Honda Activa has once again topped the sales charts in the Indian two wheeler industry, achieving highest sales for the third time in the last eleven months amongst all two wheelers in the country.
In July 2014, Honda Activa sold 1,91,883 units and achieved year-on-year growth of 64 per cent from July 2013 to July 2014. This is commendable, and quite a task to outsell market leader Hero MotoCorp's Splendor motorcycle, which has been the favourite and highest selling two wheeler for many years. The Activa first outsold Hero Splendor in September 2013 and again in March 2014.
"This is more significant since an automatic scooter displaced a motorcycle for numero uno position in the Indian two-wheeler industry. This clearly indicates that Activa is exponentially getting acceptance as the most preferred choice of two wheeler for commuting. In the last few years scooters have evolved and become more technologically advanced, fuel efficient and stylish. This high growth of scooters in India has primarily been led by Honda and we are confident of maintaining this leadership in future," said Yadvinder S. Guleria, Vice President, Sales and Marketing, Honda Motorcycle and Scooter India.
Since its launch in 2001-02, the Honda Activa has registered phenomenal growth, backed by technology upgradation for better fuel consumption and performance. In April this year, Honda launched an upgraded model of the Activa with a 125cc engine, rebranding the model as Activa 125.
The Activa sells more numbers in a single month in India than the number of motorcycles Honda sells in the US in one whole year.