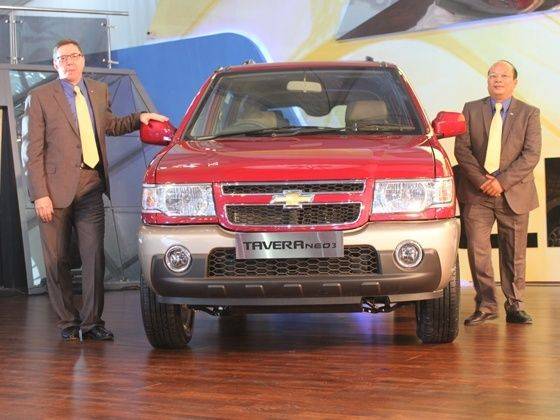 General Motors India is voluntarily recalling the Chevrolet Tavera BS3 (2.5L variant) and BS4 (2.0L variant) from model years 2005-2013 to address emissions and specification issues. In one of the largest vehicle recalls in India, the American car maker is recalling 1.14 lakh units of its multi-purpose vehicle Chevrolet Tavera.
The company said it has informed the Indian government authorities of an emissions issue involving the Tavera BSIII and an issue with the Tavera BSIV meeting certain specifications.
The 1.14 lakh affected vehicles will be repaired free of charge at General Motor's 280 dealers. The brand with the bowtie has stopped production and sale of the Tavera BSIII on June 4 and the Tavera BSIV on July 2. The car maker said it has since identified a solution to the issues and performed the required engineering validation, and is awaiting regulatory approvals.
After the proposed solution receives approval from authorities, General Motors will resume Tavera production and sale, and move forward with its recall and customer notification plan for both the BSIII and BSIV models. The company said it will notify customers how and when to bring in their vehicles for service.
The company has also announced that it will resume production of the diesel variants of Sail hatchback and sedan by the end of this month, while that of Tavera BS III by the end of August.