Ford, Mahindra Sign Deal To Produce SUVs and EVs
---
MoUs to strengthen the partnership between the two manufacturers and give us an all-new midsize SUV based on a Mahindra platform and all-new electric car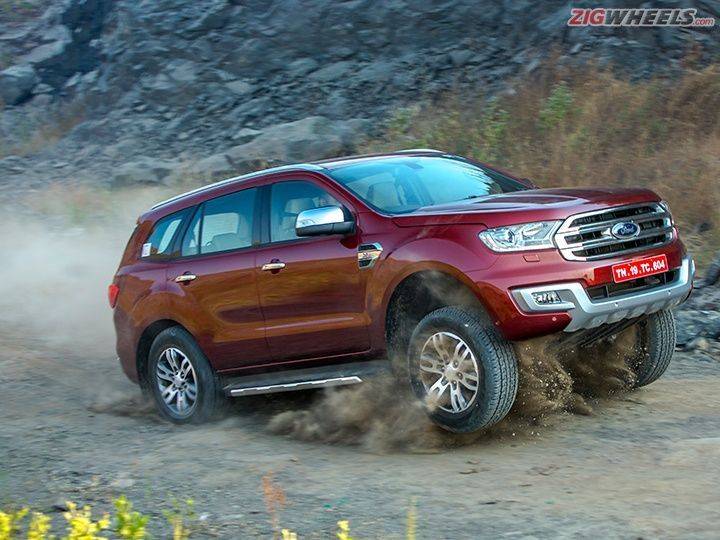 Mahindra and Ford have signed an agreement to work towards developing a new SUV as well as an electric car and connected car solutions for India as well as emerging markets across the world. The two manufacturers are expected to share platforms and powertrains for these vehicles. This sounds like good news since both Ford and Mahindra know a thing or two about making SUVs.

The first product to come out of this joint venture is likely to be a midsize SUV which will be built on a Mahindra platform and adorned with badges from either brands depending on the market. The electric car, the details of which are still under wrap, that follows it will be sold in the same pattern as well. Apart from this, Mahindra will supply its powertrains to Ford to help the latter extend its product range and consolidate a bigger market share in the country.
The JV will also result in a connected car app that aims at providing a better user interface than other applications that are currently in the market. This is in line with Ford's commitment to help people around the globe move more confidently, safely and freely.

While Ford is aiming to get the most out of Mahindra's strong foothold in India, the latter will aim towards utilising Ford's global reach. Under the terms of the agreement, the two manufacturers will work together for a period of three years and develop further avenues of strategic cooperation. Of late, Mahindra has set on its own global ventures like its acquisition of a majority stake in SsangYong Motor Company of Korea, which has led to the development of products such as the GenZe, the world's first electric connected scooter.

It will be very interesting to see what kind of an SUV the two manufacturers will cook up together. Will it be road-biased or off-road focused? Will the elerctic car be a small and practical everyday hatchback or a premium sedan like Tata's E-Vision? What do you want the two manufacturers to come up with for you? Let us know on our social media channels.