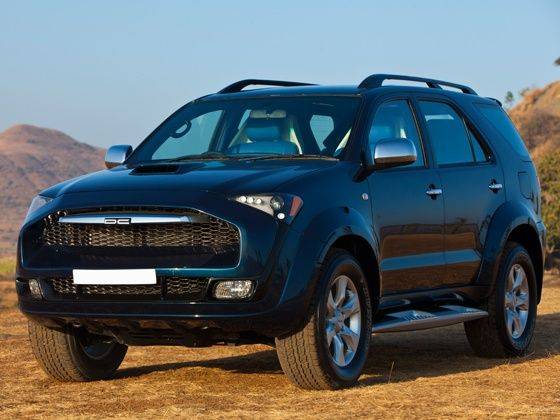 Want to experience the aura of a first class aircraft cabin or a Rolls-Royce Phantom in a car that costs a fraction of the price? Look no further than the DC Lounge Fortuner

Now DC Design had already proved that you don't need to be a multi-millionaire to own the ultimate luxury on wheels, with the DC Lounge Innova. But no matter how luxurious on the inside, rolling like a player in an Innova can seem a little much. So to remedy that, the fine blokes at DC Design have had their way with the Toyota Fortuner, and what a stunning masterpiece they've churned out.

The first thing you'll notice inside the car are the two massive 24-inch captain's chairs in place of the second row of seats as well as the third. These seats are fully powered and at the touch of a button can recline a full 150 degrees. If you want, DC Design can also fit a telescopic calf and heel support to the captain's chairs as well.

One very interesting touch is that instead of doing the usual TV screens in seat backs, this Fortuner comes outfitted with iPads which slot into the front seat backs, which not only act as an entertainment system, they can also be used to control various aspects of the interior such as the seating and lighting.

To add to the rich feel of the interiors, the whole cabin is also swathed in a cool blue and white trim. But DC Design understands that the Fortuner, unlike the Innova, is a car which can also be enjoyed from behind the wheel, so this treatment also extends to the front of the cabin. And for the rest of the world to know that you're rolling in something that's more special than a regular Fortuner, DC Design also offers a kit to spruce up the exteriors as well.

If you want all of this, you'll need a Fortuner, Rs 8.25 lakh for the whole shebang and 30-45 days in hand. Well worth it, we think!