Dakar 2021 Route Revealed
---
The event will run entirely in Saudi Arabia from January 3 to 15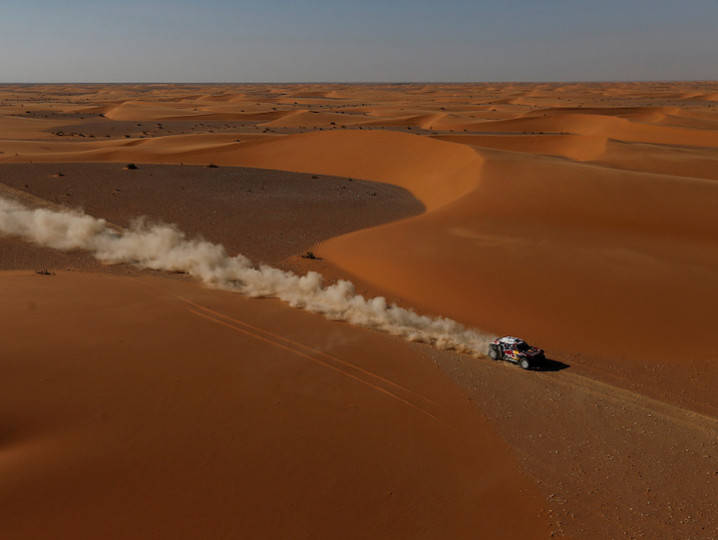 The 2021 Dakar Rally will be run entirely in Saudi Arabia for the second straight year since it moved to West Asia this year. It had been speculated that the event would go to Jordan and the United Arab Emirates, however, the uncertainty surrounding the COVID-19 situation forced those plans to be dropped.
The route of the 2021 event will run in a loop that will start from the Red Sea port city of Jeddah over 12 stages and conclude in Jeddah too. The event will run from January 3 to 15 with a rest day on January 9 at Ha'il, which lies towards the northern part of Saudi Arabia.

Indian two-wheel manufacturers Hero MotoCorp and TVS Motor are expected to continue their involvement in the world's most gruelling motorsport event. Their motorsport divisions -- Hero MotoSports and TVS Racing -- will be represented by top international and Indian riders.

The full route distance and stage-wise breakdown will be announced in November. But rally director David Cestera has revealed that the route would be entirely new as compared to the 2020 event. The stages would be slower, more technical and varied with dunes sections from the first to the last stage. There will also be alternatingly slow and fast sections within a stage.

A key change made to the 2020 event saw the roadbooks for a stage handed out to competitors just before the start of a special stage. This will be carried forward to 2021 for all participants with the aim of making the competitors focus more on navigation and thus reduce speeds and make it safer.
With regards to the safety of the competitors, all participants across categories will have a device fitted to their vehicle that will sound out an audio alert to warn them when they are reaching a dangerous section of a stage.

Airbag jackets will be made mandatory for all participants in an effort to increase safety, particularly so for motorcycle riders.
The motorcycle riders will be restricted to just six rear tyres for the entire event to make them more cautious while riding. No work will be allowed on a vehicle during refuelling stops, which would force them to take more care of their machinery.
Add Your Comments