Catching Up With Zac Hollis, Skoda India's Director Of Sales And Marketing
---
Zac and our bossman, Karthikeya Singhee, talk road trips, travel and of course cars!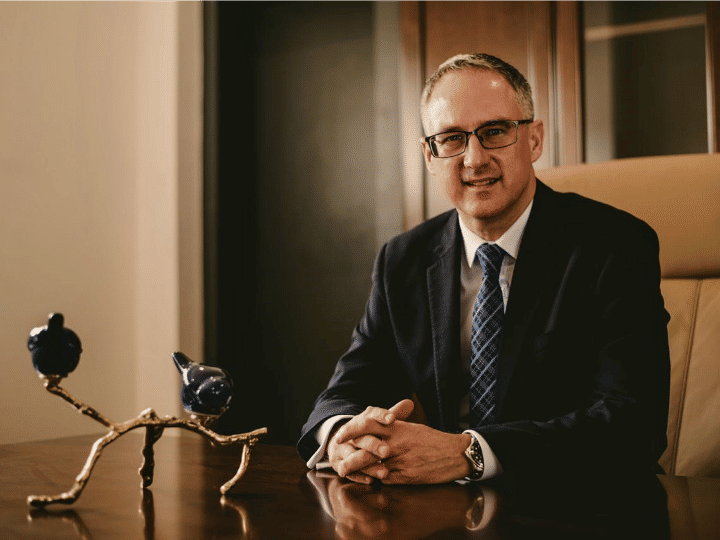 Skoda is set to have a packed 2021 with multiple car launches including the much-awaited 'made-in-India' Vision IN SUV. We caught up with Zac Hollis, Director of Sales and Marketing, Skoda India, who has revealed the company's plans for the coming year. Head to CarDekho for a detailed report on Skoda's future plans.
Here, at ZigWheels though, we reveal the more fun side of Zac who talks cars, road trips and travel.

KS: Now, let's get to know you. SUV or sedan?
Zac: Me, personally? I like SUVs and have a Kodiaq now. I love SUVs and their feeling. The strength of the SUV, the design of the SUV, the size of the SUV, and the road presence of the SUV. So I'm definitely with everybody else on SUVs. But sedans also have a place in my heart. I mean the new Octavia, you can see here in the workshop. There are Octavias going back many years that are still on the road and running well, and they're part of Skoda in India.
KS: Book or movie?
Zac: Um, movie.
KS: AWD or RWD? Why?
Zac: All-wheel drive. I love this rugged feel when you're off road. I've done some of these road experiences and it's fantastic. I remember a few years ago, I had the pleasure of going to Tibet. I went to Mount Everest from the Tibetan side. I would like to go from the Indian side as well, but I haven't done that as yet. I went from the other side and we were in one of these really tough all-wheel drive cars. I tell you these things can go anywhere and they are a lot of fun to drive. I've done the same thing in India with cars like the Kodiaq.

KS: So now coming to the best/longest road trip.
Zac: I drove once from England to Austria with my kids on holiday before iPads existed (both laughing). It takes two days to get from the UK down to Austria and we had to rely on just colouring books and conversation. Of course, we wanted bikes and everything else as we were renting somewhere down there. I think these days we're all a bit lazy. We just put the kids in the car with an iPad and they watch a movie but back in the day, it was a challenge.
KS: Sports car or luxury car?
Zac: Sports car. Without a doubt.
KS: I would have asked you this other question: coupe or convertible? But I already know you've got a convertible.
Zac: I have a convertible (Skoda Felicia), yes. But, I really love iconic English sports cars like the Aston Martins, Jaguar E Types and things like that. I'd love to have one myself but every year I look at it and the price goes up and up and up. So I save but the prices are just going up. There was a lot of publicity recently around the DB5, because sadly Sean Connery passed away. Just look at the car, it is so iconic, in terms of that British sports car look. Yeah, so I've got a lot of affection for old British sports.

KS: Talking about Sean Connery and, you know, having that slightly, let's say, being who you are. That's something we really admire about you. It's sometimes incredible to watch it happen on Twitter as you are very forthright about what you think and what you want to say. Do you question yourself on that sometimes?
Zac: For sure. I think what someone once said to me, he was actually my marketing director, he said, 'Our customers are our best auditors.' So, essentially, I've got 1000s and 1000s of internal auditors out there. They tell me when something's not right. They will tell me I went there, did this workshop, I have this bad experience. And this way we can change things. I launched an approved used car programme and a customer came back and said, 'Your website's not good.' So, I closed it and now we're fixing it. From that point of view, yeah. So I would say customers are our best auditors.
KS: Coming to social media, Twitter or Instagram?
Zac: Twitter. I've not really managed Instagram. I've got one but nothing's really happened on it. Twitter, I like.
KS: Right. Road trip - Europe or the US?
Zac: I have never done a road trip in the US. I've actually driven to Austria several times but I mean, there's a beautiful countryside in Europe and also in the US. But you didn't mention India. I would love to do a road trip one day in India. I've been to some amazing places to meet dealers. I went down to Kerala for the opening of a dealership in Kochi, and I did a two-day backwater trip just outside Kerala, which is one of the most relaxing things I have ever done. They have such fantastic food as well. Since my wife's a vegetarian, she loves coming to India to stay with me when she can, because you get to eat fantastic veg food.

KS: Okay, one more question. This is again going to be a little tough in that sense. JDM, American Muscle or German engineering. Personally, which one?
Zac: The vintage car I have now, this Felicia, it's got great character in great style. But at the end of the day, this is not a muscle car. It has an 1100cc engine. It's light, it takes a while to get to 100 kilometres an hour but I don't want to take it there. Because it might take a long time to stop from that point. But I would love to own an engine where you turn the ignition and boom boom boom! There's a certain attraction to that. So yeah, I'd love to have an American Muscle car to do this, and I think there are some beautiful ones out there. The designs are so iconic. I quite like these programmes where they customise cars. Some of those $50,000-60,000 conversions, those cars are something!
Skoda Kushaq Video Review
Skoda Kushaq Alternatives
See what our community has to say!
NEW
India's largest automotive community