Aprilia Has Just Launched A 150cc Cafe Racer Overseas
---
Feast your eyes on the Aprilia Pagani 150
It is based on the Aprilia CR150 and FB Mondial HPS 125.
Priced at 21,800 Chinese yuan or Rs 2.34 lakh.
It appears to be a China-specific model and is unlikely to ever come to India.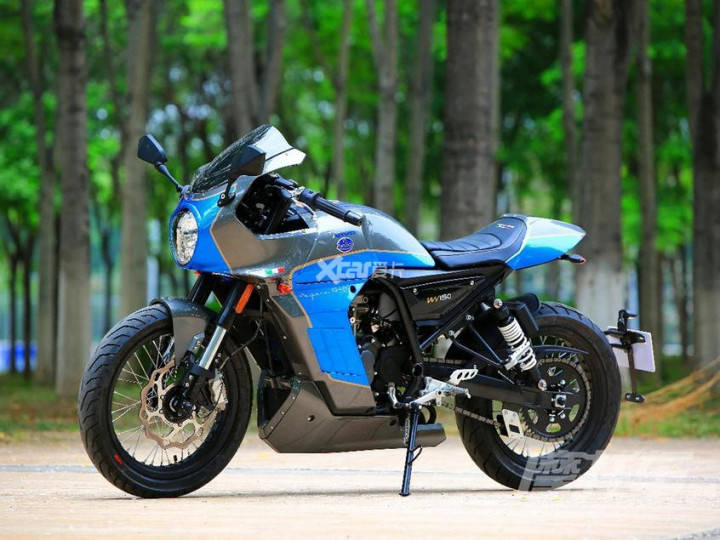 The peculiar demands of the Chinese market lead to some rather interesting products being launched there. Latest on this list of quirky motorcycles is the Aprilia Pagani 150. Launched by the Zongshen Piaggio Foshan Motor Co Ltd, it costs 21,800 Chinese yuan or around Rs 2.34 lakh. And if the bike looks a little familiar to you, that's because it is essentially a faired version of the FB Mondial HPS 125 (smaller cousin of the HPS 300 formerly sold in India), with a slightly larger motor. To be precise, it's actually a faired version of the Aprilia CR150 sold in China. In fact, a faired bike called the FB Mondial Pagani 1948 already exists, so the Aprilia is just a rebadged version of that.

A look at the HPS and Pagani side by side reveals that they get the same underpinnings, bodywork, very similar seat units and identical fuel tanks, with the only difference being a full (sort of?) fairing around the headlight and forward flanks. Powering the pair is the same liquid-cooled 150cc DOHC 4-valve motor churning out 18PS and 14Nm.

Because the Pagani is based on a largely unmodified naked, it gets fairly tall handlebars as a result of which the fairing is also quite high and the profile isn't quite perfect for a cafe racer. The headlight also sports an odd oval shape and the way the side fairing and belly pan interface looks a bit shoddy. This is also the first cafe racer we've ever come across to feature scrambler-style high-mounted exhausts.

The Pagani 150 seems like a China-specific model and is unlikely to ever come to India, especially considering that the CR150 it's based on isn't sold here either. Nevertheless, we're not too disappointed, and we're instead looking forward to receiving more competent Aprilias like the RS150: a 150cc supersport with a quickshifter! You can read more about it here. Interestingly, Aprilia also sells a bike in China called the Cafe 150 that looks absolutely nothing like a cafe racer. Strange market, that one.
Add Your Comments