Volvo XC40 vs BMW X1: Comparison Review
---
Volvo's XC40 brings a new dimension of value to the entry-level luxury SUV space. Is the packaging strong enough to draw you away from the segment-leading BMW X1?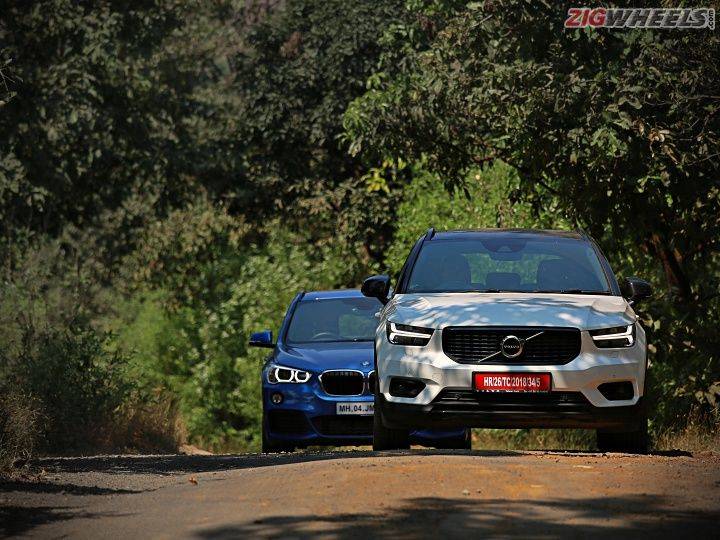 Get latest updates on
the automobile community
Like it or not, first impressions matter. They matter in job interviews, they matter on dates and they matter when you're buying your first luxury car. Chances are, if you're biting into the luxury pie, you're going to stick with the same brand for the upgrade that comes next and possibly, the car after that too.
So in this tale of the new kid on the block vs the crowd favourite, the Volvo XC40 goes head to head against the BMW X1. And to pick the best one, we're comparing them on three main parameters: (i) Which one feels like a proper SUV? (ii) Which one pampers you better and gives you the greater sense of luxury? & (iii) Which one delivers better value?
True Blue Experience

It's the Volvo XC40 that exudes true SUV appeal from the outside. It may be one of the newest models in the space but has the most old-school design, thanks to its squared-off profile. The bonnet sits nice and high and signature highlights like the waterfall tail lights and Thor's Hammer DRLs make it look distinctively Volvo. In images, the XC40 does seem short and stout but save for its length, it's larger than the X1 on all accounts. No Napoleon complex then. It even has 211mm of unladen ground clearance, helping it earn more street cred.

That's also something BMW has managed to do well with the current X1. While the old model looked like a big hatchback, the new one has the right proportions to make it look at home next to the X3 and X5. Sure, it doesn't have the boxy SUV appeal of the XC40, but it does have the size quotient on its side. While the Volvo, with its contrast coloured roof looks young, the X1 looks sporty, especially in this shade of Estoril Blue that's exclusive to the M Sport variant. Like the Volvo, it too gets 18-inch alloys but with inset spokes, combined with signature BMW elements like the kidney grille and Corona Ring DRLs.

It's clear from the outside that one is more of a crossover, while the other is more traditional.
Sport In SUV
The spec sheets would have you believe these two ought to offer similar experiences. Both get 2.0-litre turbo 4-cylinder diesels. Both make the same 190PS of power and 400Nm of torque too but that's where the similarities end.

With a tested 0-100kmph time of 7.98 seconds, the BMW is nearly a second quicker, while it's also more impatient when it comes to the climb up from 20-80kmph. While the quick acceleration is helped by the M Sport exclusive launch control, the X1's responsiveness, in no small part, is down to the 8-speed automatic transmission. Not only is it quicker to shift, but it's also a lot smoother. Even though both of these cars source their 8-speed transmissions from AISIN, the tuning is a lot sportier in the BMW. And it's not just about the numbers. BMWs have always been known to be driver's car and the X1 isn't any different. Between the two, it is easily the more fun to drive and there's a sense of urgency to its performance, especially when you engage Sport mode.
| | | |
| --- | --- | --- |
| Performance Tests | BMW X1 | Volvo XC40 |
| 0-100kmph | 7.98s | 8.83s |
| 100-0kmph | 43.37 metres | 40.32 metres |
| 20-80kmph (kick down) | 5.47s | 6.05s |
The Volvo, on the other hand, doesn't like being hurried. It's not struggling for power and there's no planning needed for overtakes but the engine does sound a touch rough when you push it. Even slipping into Dynamic mode doesn't change this into a different animal and hard throttle inputs will be accompanied with more noticeable gear shifts. Throttle response is always relaxed and if you just want a hassle-free drive with no surprises, the XC40 fits the bill quite well. It's not that it isn't quick, just that it's more enjoyable when you aren't pushing it. It's also more fuel efficient in the city, delivering 13.56kmpl compared to the X1's 12.02kmpl. On the highway, they're equally matched, delivering a little over 20kmpl (XC40 = 20.03kmpl, X1 = 20.37kmpl), as tested.

What we're saying is, the Volvo can deliver the occasional thrill, while the X1 has it on demand. Even on the ghats, the XC40's steering is reasonably engaging but leaves a lot to guesswork. Take a corner hard and you find that there's little feel and the steering doesn't weigh up consistently. There's also noticeable body roll and you don't have to get too naughty before the ESP kicks in sharply as punishment.

Unlike the Volvo and in true BMW fashion, the X1's steering is direct, responsive and quick. You don't get thrown around if you're driving hard either. Body roll is well in control and it corners flat enough to make you wonder if you're in a 3 Series.

Yes, both of them are completely at home being driven in the city with light controls and smooth power delivery. But on that one weekend where you want to go the whole hog on the highway or hoon about some corners, it's the X1 that makes things more exciting. However, there is a trade-off and it's something you realize when you're off the beaten path.

Both ride like typical Euro cars with suspensions setup on the firmer side. Potholes and bumps can be felt in the cabin and undulations are met with some side to side movement. But for its 3 Series like dynamics, the X1's behaviour over rough sections is very sedan-like too. Where the XC40 will thud through larger potholes, the X1 will crash through them, prompting us to pull over and check on the wheels on more than one occasion. Bad roads also unsettle the X1's cabin a lot more easily and can make the occupants toss about quite easily. So while the X1 was a hoot on the twisties of Lavasa, the semi-urban approach road to it saw the Volvo bolt ahead with nary a concern, while the X1 was driven with more caution.

They both get all-wheel drive, but neither one is a hardcore off-roader. But should you deviate from paved roads, the XC40 feels more punishment-friendly and even gets a dedicated off-road mode. Additionally, the XC40's driving position enables better judgement of the car's corners, with further assistance provided by the front parking sensors. Furthermore, the X1's 165mm ground clearance isn't particularly impressive. So forget rock climbing, Pune's infamous table-top speed breakers have to be taken with care too!
Overall, it is the XC40 that's more comfortable to be in on a daily basis. Both cars are easy to live with but for the unpleasant surprises our roads enjoy throwing at us, the Volvo feels more prepared. Its commanding driving position also adds a touch of confidence while driving in the city. Contrarily, you sit quite low in the X1, which is in tune with its largely car-like nuances.
Wow Me

The BMW X1 is quite car-like when you step inside the cabin too. The upside is that there's enough space for four occupants to travel in comfort. With 580mm-770mm of rear seat knee room, it falls short of the XC40 (625mm-860mm), but offers enough for most adults up to 6ft in height. But, with this all-black treatment in the M Sport variant, the cabin does feel smaller than it actually is. Also, since you don't sit particularly high up, there's a disadvantage. The driver won't feel like he's at the helm of an SUV and your eyeline matches that of the hatchbacks around you. The plus? Getting in and out of the car is quite easy for most people across age groups. It's particularly nicer for rear seat ingress/egress compared to the XC40, which has a tall and relatively narrow passage.
| | | |
| --- | --- | --- |
| Front Cabin Measurements | BMW X1 | Volvo XC40 |
| Legroom | 935mm-1100mm | |
| Knee Room | 590mm-780mm | 600mm-830mm |
| Seat Base Length | 485mm-540mm | 485mm-530mm |
| Seat Base Width | 480mm | 485mm |
| Seat Back Height | 655mm | 660mm |
| Head Room | 875mm-1045mm | 845mm-980mm |
| Cabin Width | 1355mm | 1350mm |

In the XC40, occupants will find the rear backrest to be a little too upright. A more relaxed angle or at least the option to adjust it is missed. Even then, for those looking to be chauffeur driven, it is the Volvo that offers more shoulder and knee room at the rear, with marginally better under-thigh support. The compromise in this cabin is terms of headroom. It's a good 15mm less than in the X1 and if you're close to 6 feet tall, the roof does feel a little too close for comfort.
| | | |
| --- | --- | --- |
| Rear Cabin Measurements | BMW X1 | Volvo XC40 |
| Shoulder Room | 1310mm | 1400mm |
| Head Room | 940mm | 925mm |
| Seat Base Length | 420mm | 440mm |
| Seat Base Width | 1240mm | 1180mm |
| Seat Back Height | 640mm | 650mm |
| Knee Room | 580mm-770mm | 625mm-860mm |

But whether it's the layout or the quality, it's the XC40 that wows you. The Alcantara + faux leather seats feel premium and the only misses are soft-touch plastics on the dash and it's let down by a few tacky buttons next to the volume control dial. The BMW's quality won't disappoint either but the layout seems a bit staid. For a car that's aimed at younger BMW buyers, the X1's cabin is a little too straightforward and business-like.
| | | |
| --- | --- | --- |
| Cargo | BMW X1 | Volvo XC40 |
| Boot Space | 505-litres | 460-litres |
Both deliver in terms of practicality, though. The X1 has the larger boot, but the XC40 does have adequate space for everything from the family's airport runs to weekend road trips.
Big Bang For Big Buck

The Volvo continues to impress when it comes to the features list. Over the top-spec X1, the XC40 gets goodies like heated seats (front & rear), an LCD instrument cluster, an electric tailgate and wireless phone charging.

What puts the BMW X1 further on the back foot is that it has some surprising feature misses for the price. There's no passive keyless entry, no cruise control and no Android Auto or Apple CarPlay. Ridiculously enough, the cheaper 2WD X1 M Sport sDrive gets Apple CarPlay, while this xDrive doesn't! Also, young-uns can't go anywhere before setting their playlist, but the BMW's 205W 7-speaker "Hi-Fi" music system has painfully average sound quality. It doesn't come anywhere close to the quality of the 13-speaker Harman Kardon setup in the XC40.

If we discuss what's common, then both cars here get leather upholstery, powered front seats, a panoramic sunroof, head-up displays, dual-zone climate control and LED headlamps. In terms of safety features, the BMW gets rear parking sensors, six airbags, anti-lock brakes with EBD and a host of tech including stability control and traction control. The Volvo gets all of that, and then kicks things up a notch with front parking sensors, along with radar-based safety tech such as lane keeping assist and adaptive cruise control, both of which actually work well even in our road conditions.
The Gateway Car

We can see why BMW's X1 is such a popular choice. It looks posh, demands attention, is luxurious on the inside and to top it off - it is fun to drive as well. But, Volvo has upped the game with the XC40. Not only can you have a fully-loaded XC40 for less than the price of the equivalent X1, it'll do so while offering a lot more features. Then there's the fact that it offers more room for rear occupants, is more comfortable on everyday roads and is packed with more safety tech as well.
| | | | |
| --- | --- | --- | --- |
| Prices, Ex-Showroom India | BMW X1 | Prices Ex-Showroom | Volvo XC40 |
| Rs 34.50 lakh | sDrive20d Expedition | Rs 39.90 lakh | Momentum |
| Rs 38.50 lakh | sDrive20d xLine | Rs 42.90 lakh | R-Design |
| Rs 41.50 lakh / Rs 44.50 lakh | sDrive20d M Sport / xDrive20d M Sport | Rs 43.90 lakh | Inscription |

So, let's put it this way, if you're looking for a fun-to-drive sporty SUV, and are willing to compromise on a few feel-good features, the X1 should be parked in your garage. Essentially what it delivers is the 3-Series experience in a more rugged body style. But, for practically everything else, it is Volvo's XC40 that delivers the true SUV experience, pampers you more and delivers better value while doing it.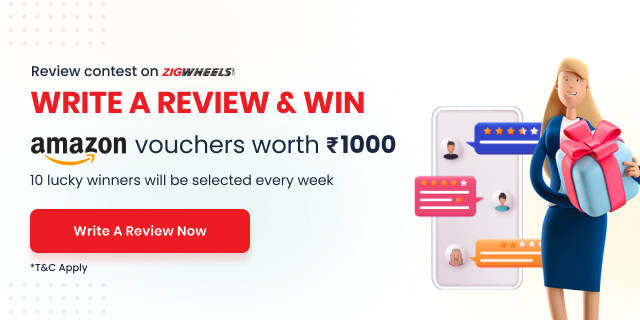 See what our community has to say!
NEW
India's largest automotive community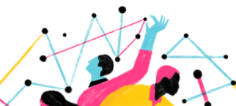 2 Other Things You Might Want To Do