Ola S1 Pro MoveOS 3 Review: Better But Still Not Faultfree
---
Substantial software improvements make the e-scooter a better package than before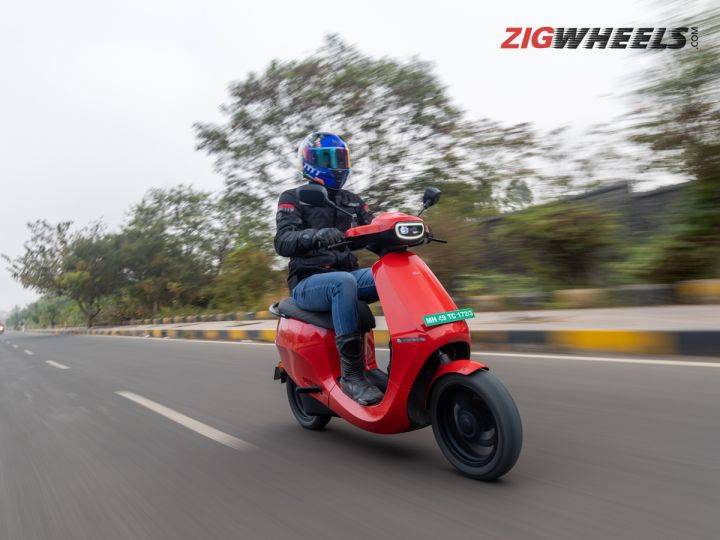 Get latest updates on
the automobile community
Within a short span of just over a year, Ola has established itself to be a serious contender in the electric two-wheeler space. Its S1 Pro model has seen two serious software updates in this timeframe; and for 2023, the scooter is enhanced with the MoveOS 3 OTA software roll-out. Here's how each new feature enriches the riding experience, and what more could Ola really do to make the S1 Pro even better.

More Alive
Ola has recalibrated all of its riding modes to offer a more spirited experience. It feels sprightly in Hyper and doesn't feel inadequate in Sport or Normal mode either. In fact, in the latter two riding modes, the e-scooter is over a second quicker in the run to 60kmph than what it could muster with MoveOS 2 software.
Hyper Mode

(101.7kmph top speed)

MoveOS 3

MoveOS 2

0-40kmph

3.39s

3.41s

0-60kmph

5.63s

5.75s

0-80kmph

9.00s

9.20s

0-100kmph

15.08s

15.66s
Sport Mode

(84kmph top speed)

MoveOS 3

MoveOS 2

0-40kmph

4.10s

4.86s

0-60kmph

6.45s

7.85s

0-80kmph

10.06s

11.60s
Normal Mode

(70kmph top speed)

MoveOS 3

MoveOS 2

0-40kmph

5.90s

6.01s

0-60kmph

11.06s

12.21s
There is a healthier spread of torque across the board until the top speed of each mode is achieved. The throttle response is a bit more prompt than before but there's still some work to be done in this regard. There is still a marginal delay between the twisting throttle and the scooter moving forwards or making that overtake. And while slowing down rapidly, you will still find the scooter accelerating ever so slightly even after you shut the throttle. This delay becomes quite prominent in Hyper and Sport modes where there's more juice flowing to the motor.
Thankfully, the scooter no longer kills the power entirely when you tap the brakes. There is a sizable drop in the current that is supplied to the motor but the scooter can still roll forwards. This makes the S1 more manageable than before when executing tight U-turns.

More Adjustability
Thanks to advanced regenerative braking, the rider can choose how rapidly or slowly they would like the scooter to slow down on its own accord. There are three levels to choose from: Low, Default and High. In order to test just how different each mode is, we conducted a VBox deceleration test, where in Normal mode, we let the scooter naturally slow down. Here's how much time and distance each mode took:
| | | |
| --- | --- | --- |
| Regen Level | 45-30kmph Deceleration Time | 45-30kmph Deceleration Distance |
| Low | 12.52s | 129.86m |
| Default | 8.43s | 87.39m |
| High | 6.21s | 64.26m |
I preferred to keep the regen in the Default mode as it was easy to manage the scooter in bumper to bumper traffic with the throttle delay issue still persisting. In the highest setting, you don't have to rely on the brakes as much to slow down the scooter.
Thanks to these improvements, the S1 Pro has once again reclaimed the top spot in our range tests; only just, though.
| | |
| --- | --- |
| Range | |
| Ola S1 Pro MoveOS 3 | 147.6km |
| Ather 450X Gen 3 | 142km |
| Ola S1 Pro MoveOS 2 | 141km |
| TVS iQube S | 114.76km |
| Bajaj Chetak | 113.89km |
It ran for 147.6km in Normal mode with default regen setting. It could've gone for a bit more but the issue was the Eco mode. Once the charge levels drop below 15 percent, the S1 Pro automatically switches to Eco, where the performance is drastically curbed. It still remains unusable for commuting, taking a while to set off, and can only reach a VBox-tested top speed of 37kmph – thus making overtaking a tricky affair. Ultimately, it remains a limp home setting rather than an actual riding mode.
More Charging Solutions
Hopefully, the need for the situation should never arise for you as Ola has finally begun setting up its ambitiously extensive Hypercharging network of fast chargers. At the time of recording this video, we only found two Hyperchargers stations in Pune with one of them appearing offline. Two more are in the pipeline and all of them are currently at BPCL fuel stations.

More Customisation
Tired of looking at the same dash graphics? MoveOS 3 brings two more screen layouts that Ola calls Moods. Eclipse is the stock one, Vintage and Bolt are the new additions. Each one gets its own dedicated dark mode that can be kept on always or when the sun. They also get a unique engineered motor sound that is bellowed from the speakers. Head over to our video review on Youtube to hear each one of them.
I loved the screen graphics in Bolt with the dark theme activated. I am not a fan of the sounds as they feel too engineered and not quite authentic. My bigger complaint is that these sounds are throttle position based and not speed dependent. You could be at standstill and make it seem like you are at India Bike Week all over again, or you could be coasting at a reasonable pace with the only sound accompanying you being the same droning one that you get at idle. Hence, I just kept the sounds switched off.
View this post on Instagram
More Convenient?
There are still two Beta features that have gone active with MoveOS 3: Proximity Unlock and Hill Hold. In order to activate the former, you have to connect your smartphone to the scooter and follow the instructions on the app by moving around to sync the sensors. Once this process is completed, you could simply just walk away from the scooter to lock it down and just approach it to unlock and ride away.
While it sounds simple, there are still a few bugs that need to be ironed out. While the locking process worked always, the unlocking process wasn't always as smooth. Not only during the time of the shoot but also when I was using it for a couple of days as a daily runabout, the system worked only half the time.
Finally, Hill Hold is one feature that does make it easier to manage the scooter on steep inclines. Prior to activating the feature, you must first calibrate it by going to a flat road, toggling on Hill Hold in the settings menu, turning on the motor and pressing the brakes for three to four seconds. Later, when you do arrive on an incline, press the brakes till the hill hold prompt appears on the dash and only then let go of the brakes. The S1 Pro will remain locked for a minute after which the system will warn you that it is getting deactivated. In order to kill the hill hold, you can either tap the brake or simply roll away.
There are a few more nifty features that are pretty self explanatory, which you can read more about in this story.

Much Better
There's no mincing it, the S1 Pro is a much better scooter with the MoveOS 3 updates. Not only is it more peppy in all riding modes but also more manageable and customisable. However, if the engineers were to iron out the throttle calibration issues that still persist and somehow make that Eco mode usable, then it would be an even better package. So, as it stands, it is definitely worthy enough for you to enjoy Party mode.
Ola S1 Video Review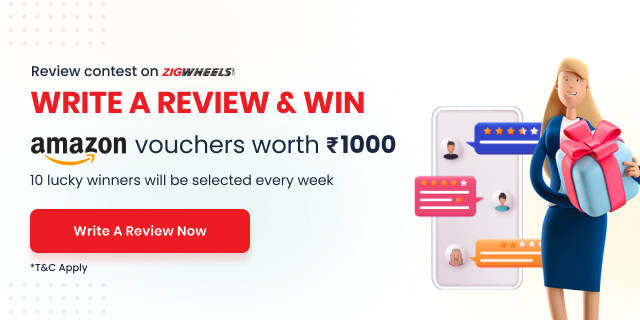 See what our community has to say!
NEW
India's largest automotive community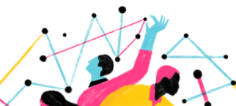 3 Other Things You Might Want To Do