Ather 450X 2,000km Long Term Review - 5 Likes & 3 Dislikes
---
How has our long term test Ather 450X fared over the few months it has spent in the ZigGarage?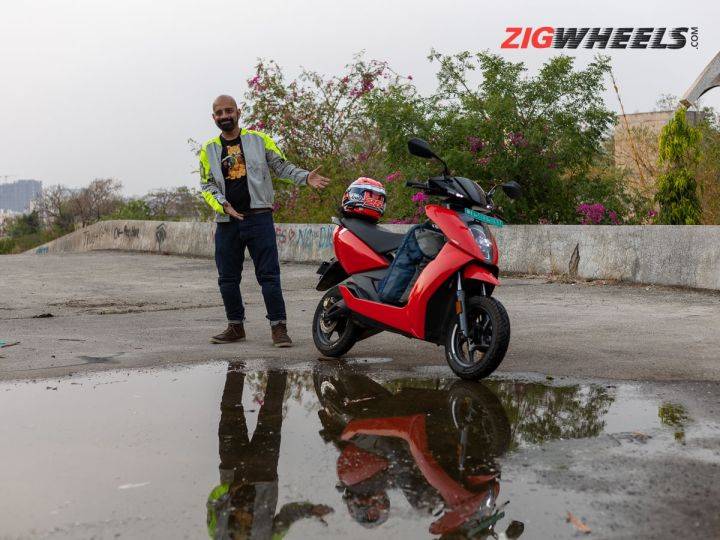 Get latest updates on
the automobile community
The Ather 450X has been one of our most favourite E-scooters here at ZigWheels, thanks to its high performance, good range and almost motorcycle like handling. And I've spent the last few months riding our long-term 450X for my daily commutes to work as well as for running errands around town. So in this report, I'm going to speak about what has really worked well for this Ather in the long run, some things that haven't worked so well, and what you can expect if you buy one.

Things I like

Two modes are all you need
We've spoken endlessly about the Ather's performance in our road tests, comparisons and even our EV hill climb videos. In one word, it's fantastic. But using the scooter on my daily commutes, I've realised that the Ather has more performance than I actually end up using. Now my one-way commute from home to office is about 19km, about 12 of which is on the highway. When I'm in morning traffic before hitting the highway, the Ather performs really well in Smart Eco mode, which limits top speed to an indicated 50kmph, but still gives you good acceleration if the battery has over 20-percent charge left.
As soon as I hit the highway though, I switch the scooter into Sport mode which gives an indicated top speed of 90kmph and enough acceleration to easily pass most vehicles in my way. Without even going into the most powerful Hyper mode, the Ather is among the fastest thing on the highway section enroute to work. And honestly, these two modes (Smart Eco and Sport) are all I need to manage my commute without any hassles and still get a fairly decent range of around 90km on a single charge.

STOP… Hammer Time!
You might believe that having a hill hold (Auto Hold as Ather calls it) function on a scooter seems a little overkill. But if you have one that works as well as it does on the Ather, then you'll be thankful. Just come to full stop, let go of the brakes and the Auto Hold function will keep the 450X in place seamlessly. No holding on to the brakes for three seconds to engage hill hold (like on the Ola S1 Pro) or fidgeting with the brake lock (like on almost every ICE scooter). And you can take both your hands off the handlebar without having to worry about the scooter rolling back (or forward). This is really useful if I want to use the touch screen or even my phone when I'm on stopped on a slope and need to remove my gloves first.
Tell me… how far can you go?
Now i have a problem, and it's not the Ather's fault. I don't have a charging spot in my parking at home and I live on the ninth floor. So getting an extension cable down to the scooter from my home is impossible. Which means, I can only charge the scooter once I reach office. And I'll confess, I go to office only about three days a week. Technically, I should be worried about having enough charge, right? But I'm not.

When we first rode the Ather back in 2018, the company had made a big hooha about the AI technology in their cloud network, which would, over time, learn the riding habits of their customers and deliver accurate range prediction. We hadn't given it much thought back then. But now few years later and with thousands of Athers on the road, that tech is really paying off. As I mentioned, I get about 90-odd km of real-world range from the scooter with my riding style, and while that might not sound like much, if the DTE (Distance To Empty) shows me 90km, I ABSOLUTELY know the scooter will go 90km in the selected riding mode. So even though I don't go to the office everyday to charge the scooter, as long I keep 20km in the bank, I know I'll safely make it to work where i can plug in the scooter and full charge it once again.
Get on the grid
And for the odd days when that's not possible, say like on weekends, and I want to go around town, I just need to plan a small lunch or coffee stop at any one of the dozens of Ather Grid points around the city, when i can get a quick top up, and be on my way.

Phone it in
Finding a Ather grid fast charger is a pretty simple affair too. The Ather app, available on both iOS and Android works really well and not only helps you plan your general route, it will tell you based on how much charge you've got left whether you need to stop at a Grid point for a top-up, and will also show you all the Grid points in your vicinity too. The app also lets you know how long your scooter will take to charge to 80% and 100%, and sends you a notification when its done charging. It also keeps a track of your scooter's location and sends you notifications in case someone moves it around without starting it.

Things I don't like
How big is your… charger?
When we had first ridden the Ather, it had the charging electronics built into the scooter itself. So all you needed to carry with you was just the charging cable. Now though, in order to save weight on the scooter, Ather has packaged the cable and charger together. Which means, when you carry it with you, it eats into a significant portion of the underseat space. Thankfully Ather does give you a felt bag to store the charger so that it doesn't rattle around under the seat when you go over bumps. But there's no getting around the fact that the "portable" charger is a hassle to carry with you.

Back seat rider
I'm not a very big guy (anymore). But even then, I find the Ather's riding posture a bit cramped. Ṇow I'm just 5'9" and even with the redesigned seat, I find the floorboard too high and the handlebar a bit too low. So while the pillion is riding in supreme comfort behind me, I start getting some upper back pain by the end of my commute.I can remedy that a bit by moving further back on the seat, but that puts my bum on the slope between the rider and pillion section, and that's just not very comfortable.
And then there's the floorboard. It's generally adequate, but the moment I put my office backpack on the floorboard, there's barely have any room left for my feet. Now I'll admit that might be a problem that's specific to me, because I do have slightly larger feet. And you know what they say about men with large feet right? Large feet, large… shoes! (size 11 in my case).

Lean it like Marquez
Keeping things on the floorboard also becomes a concern once you park the Ather on its side stand. Not only does the scooter lean enough on its side to occupy much more space than most motorcycles, there's a good chance whatever you have on the floor board is going to fall over as well. On top of that, in my tight parking at home, the scooter leans so much towards my car that i have to keep an Allen screw driver with me at all times to loosen the mirror so that i can fold it out of the way to open the car door.

Final thoughts
While I've always liked the Ather 450x, having spent so much time with it has given me a new appreciation for this e-scooter. Yes, it has some imperfections, but if you can find a way around them, it does make for an excellent companion in the city. It's not a family scooter by any means though. Our recommendation here has always been the TVS iQube. Although pricey, the Ather 450X is a scooter that will be enjoyed by those who are younger, or young at heart. Those who need practicality, but can't live without performance and tech. If you can get over the price, the 450X is a no brainer.
Ather 450X Video Review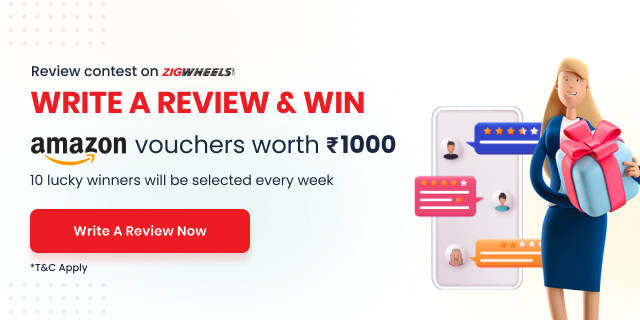 See what our community has to say!
NEW
India's largest automotive community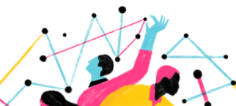 2 Other Things You Might Want To Do