OPINION: The problem with the Honda CB500X
Mar 20, 2021
Views : 3454
---
We explore just where Honda went wrong with the CB500X in India and ponder if there's something we could do about it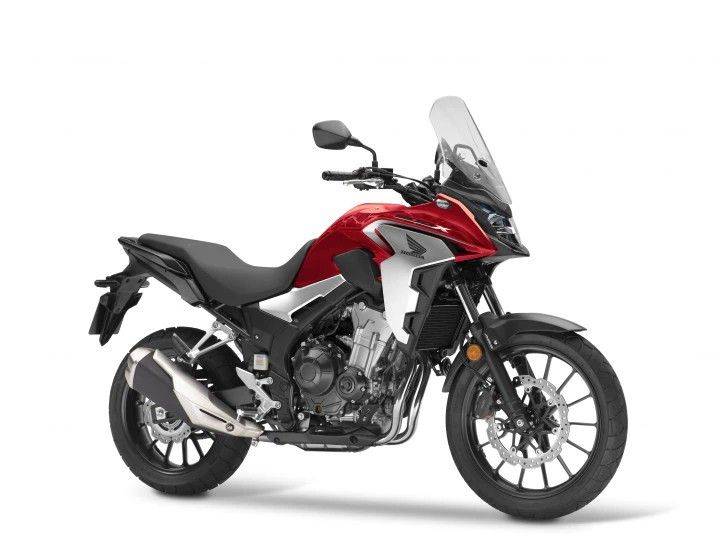 There are no two ways about it: I absolutely adore the Honda CB500X--well, at least the 2017 model that I had ridden in Malaysia and simply fallen in love with. In fact, I had waxed lyrical about it in a story I had written almost exactly a year ago. If you want the short version of that, it's this: the CB500X is almost a magical motorcycle that's somehow far greater than the sum of its parts. What the spec sheet tells about the motorcycle is so lacking compared to the way it makes you feel when you actually ride it. It's simplicity personified… the girl next door in every sense of the term.
I am so in love with this motorcycle that at each and every one of Honda's events over the last couple of years, I would end up begging their brass to get this bike to India, and that I would be the first person standing outside their Big Wing dealership ready to buy one, cheque in hand. But of course, it seems Honda India dropped the ball with this one. The CB500X is here, but at a price tag that my love for it simply can't justify. At Rs 6.87 lakh ex-showroom, it's at least a lakh of Rupees more expensive than it should've been. Had Honda managed to get this at about Rs 5.50 lakh to 6.0 lakh, it would've been slightly pricey, but totally worth it. And not just for someone like me, who's already smitten with this motorcycle. Its simplicity and approachability, backed by Honda's established refinement and reliability, makes it the perfect bike for someone looking to buy their first proper adventure touring motorcycle. Even though this is marketed as an A2-license friendly motorcycle in Europe, it's not something you'd outgrow in a couple of years. This one certainly is a keeper. And if you ask me, it'll handle every role you throw at it - touring, commuting, occasional sport riding, the works for years to come!

So how is that Honda went this wrong with the pricing, especially considering that this is coming to India as a CKD? A lot of other motorcycle manufacturers get their kits (or fully built motorcycles) from East Asian countries that India has an FTA (Free Trade Agreement) with, which gets them into a lower tax bracket, allowing them to be priced competitively. Just look at what Kawasaki managed with the 2021 Ninja ZX-10R. In Honda's case, for reasons best known to the Gods of Business and Trade, they were unable to source the assembly kits for the CB500X from Thailand and were forced to get them from Japan. And boom! There went any hope of pricing it reasonably in India.
Then should Honda have brought the CB500X to India at all? Well, I for one, am happy that a bike as wonderful as the CB500X, probably one of the best motorcycles that Honda makes today, is at least available in India. Sure, at this price, I'm certainly not going to buy one, nor am I going to recommend one. But if someone is set on burning an 8 lakh Rupee hole in their pocket, I'll probably steer them towards this bike. And at the end of the day, this, just like Honda's other big bikes, is going to be much cheaper to maintain and run than any equivalent big bike from any other Japanese or European manufacturer.
So what's the solution then? For those looking for just a big adventure tourer on a budget, I'd recommend the Benelli TRK 502, although I'll use the word "recommend" very lightly in this case. For most, the almost similarly priced Kawasaki Versys 650 might be the way to go, as long as they wouldn't mind sticking to the tarmac. A lot of first-time adventurers could probably start their journeys with the KTM 390 Adventure, flawed as the bike still is. Heck, for the price of a new CB500X, it might even be worth considering getting a lightly used Suzuki V-Strom 650XT, or a longer-run Triumph Tiger 800. As for me, I'm seriously considering going down the used route… a used CB500X that is!
Honda CB500X Video Review
More on Honda CB500X

Rs. 6.87 Lakh Onwards
Ex-showroom, Delhi
See what our community has to say!
NEW
India's largest automotive community