Honda CB500X Riding Impressions
Mar 15, 2020
Views : 12490
---
We reminisce about our time on the Honda CB500X and explore what makes it so special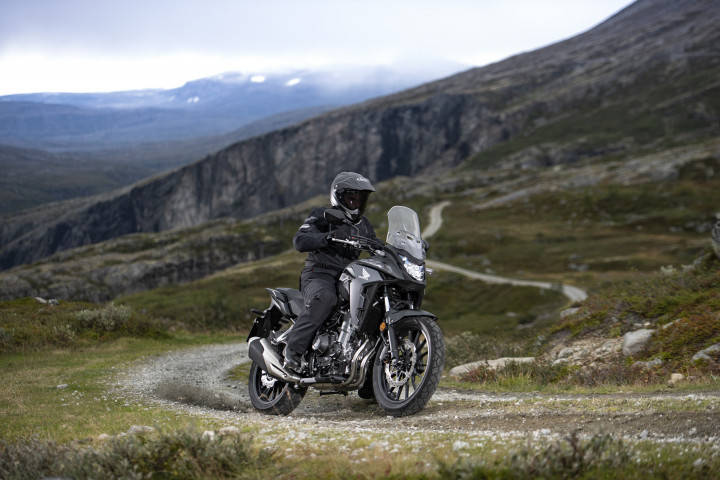 I still remember it as clear as day, the first (and only) time I rode the Honda CB500X. It was back in 2017 as part of the Honda Asian Journey in Malaysia and although I mustn't have ridden the bike for more than 60-70km, it was love at first ride. So you can certainly understand my excitement when Honda recently indicated that they might be bringing their entire 500cc family to India by the end of this year. But just what makes this humble Honda so special in my eyes?

There's nothing about the CB500X on paper which really stands out. The humble 471cc parallel-twin from the 2017 bike made 46.6PS of power and 43Nm of torque. Now you might say that these figures are slightly higher than those of the KTM 390 Duke. But then the 2017 CB500X weighed 195kg, almost 30kg more than the KTM. However, this bike's lower power-to-weight ratio than the Duke belies its actual feel on the road. Where the Duke's power delivery is manic and focussed entirely in its mid-range, the CB500X pulls cleanly from its bottom-end. And when you have the throttle open, the speed builds up effortlessly up to 160kmph. Had I given it some more stick, I believe it would have maxed out somewhere in the region of 180-185kmph. At these higher speeds, the extra capacity and cylinder compared to the 390 Duke make all the difference.
Also read: Honda's 500cc Family Explained

Get in the saddle, and the CB500X just welcomes you. Its 810mm seat height is accessible to most riders (on the 2017 model at least) and the seat is super comfortable for hours in the saddle at a time. But this Honda isn't some soft, lazy wannabe tourer either. At least in its 2017 configuration, with 17-inch wheels at both ends, and wide handlebars, it tips into corners easily and inspires plenty of confidence when leaned over. In fact, I found myself rather surprised that having ridden all the 500s Honda had to offer -- the faired CBR500R, the naked CB500R, the Rebel 500 cruiser and this 500X -- I enjoyed the X the most. I would even go as far as to say that in that 500 family, the X offers the best combination of performance, handling and comfort.

But while the above might point to how good the CB500X is to ride, I've never been able to explain, or even understand, exactly why it appealed to me (and to everyone else who rode it - just as Shumi from PowerDrift) so much. There was a connection with the motorcycle, which happened in literal minutes of starting to ride. Just a few kilometres down the road on the 500X, I felt like Uday Chopra's character from Dhoom did every time he saw a beautiful girl. In the same way he'd start imagining his life with her, so did I make life plans with the 500X - which phone mount I'd get and where would it fit, what kind of auxiliary lights would I get, which panniers would best suit the bike… the whole shebang. Call it an X factor or whatever, but it was enough for me to actually weep when I handed the bike back.

Also read: All You Need To Know About Honda's Upcoming Adventure Bike
The latest version of the bike which might come to India, I expect, will have improved off-road credentials thanks to a larger 19" front wheel and dual-sport tyres. And I feel, based on my previous experience that it should be a far shade better than a certain orange adventure-tourer that made its debut recently. But more than anything, I look forward to finally being able to fulfil all the dreams I had about the CB500X in Malaysia, to experience its joie de vivre once again - this time for a much, much longer duration. Just one thing… Honda, please don't screw up the pricing!
Honda CB500X Video Review
Honda CB500X Alternatives