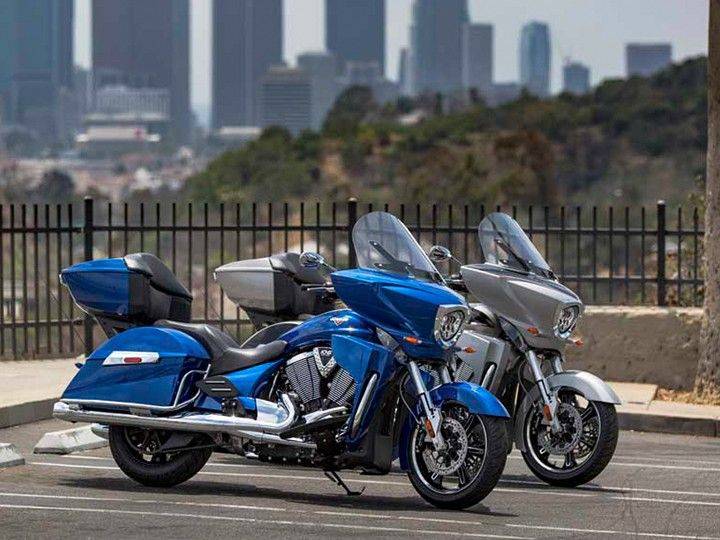 Polaris, the leading American ATV (All-Terrain Vehicle) manufacturer, has announced that it will be winding down its Victory Motorcycles brand and operation related to it with immediate effects. In case you haven't heard about Victory, it is an 18-year-old performance cruiser motorcycle company that is known for its modern cruiser looks. The company has even helped to re-establish the Indian Motorcycle brand globally and in its native home. Polaris has made clear that the discontinuation of Victory will not have any effect on the remainder of its businesses.
Scott Wine, Polaris Industries Chairman and CEO, said, "This was an incredibly difficult decision for me, my team and the Polaris Board of Directors. Over the past 18 years, we have invested not only resources, but our hearts and souls, into forging the Victory Motorcycles brand, and we are exceptionally proud of what our team has accomplished. Since inception, our teams have designed and produced nearly 60 Victory models that have been honoured with 25 of the industry's top awards. The experience, knowledge, infrastructure and capability we've built in those 18 years gave us the confidence to acquire and develop the Indian Motorcycle brand, so I would like to express my gratitude to everyone associated with Victory Motorcycles and celebrate your many contributions."
As for the company's dealer partners, Polaris will be supporting them to sell off the remaining inventory. Apart from this, the company will also make sure that the factory inventory such as dies and tools used for making the bikes will be liquidated and the one-time costs associated with this will be recorded in the 2017 income statement. The company will also settle its various supplier arrangements at the earliest.
The reason that led to this abrupt announcement was the declining market share of Victory. In addition to that, increasing competitive pressure and significant investment requirement in order to develop new bikes for swift-changing customer demands and the strong performance and growth of Indian Motorcycles motivated the manufacturer to do so.
"This decision will improve the profitability of Polaris and our global motorcycle business, and will materially improve our competitive stance in the industry. Our focus is on profitable growth, and in an environment of finite resources, this move allows us to optimise and align our resources behind both our premium, high performing Indian Motorcycle brand and our innovative Slingshot brand, enhancing our focus on accelerating the success of those brands. Ultimately this decision will propel the industry-leading product innovation that is core to our strategy while fostering long-term growth and increased shareholder value," added Wine.
As for the existing Victory customers, the manufacturer will provide service and spare parts for the next 10 years. Beyond that point, they certainly seem to be on their own. From this point on, Polaris will focus on the Indian, its only remaining motorcycling business.