Mahindra Mojo North East Trail Diaries: Day Two
May 16, 2017
Views : 2228
---
The 2017 calendar of the Mahindra Mojo trails starts with a visit to the pristine trails of the North East and we are one of the lucky ones to be on it. The twelve-day ride takes us to some of the most remote and desolate locations of India. Day Two of the ride takes us through the highest pass of the trip.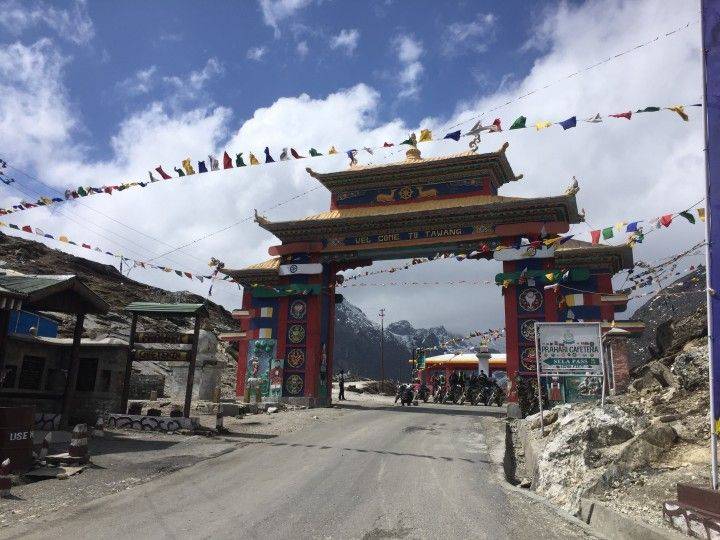 Day Two- Bomdila to Tawang (170 km)
The day starts early with the visit to the local monastery in Bomdila which is bustling with activity thanks to it being an auspicious day for the Tibetan locals. Bomdila is an important town as it is the headquarters of the West Kameng district of Arunachal Pradesh. This can be seen by the number of government buildings dotting this small town.

The ride from Bomdila takes us downhill with some really bad roads thanks to landslides. Thankfully some parts of the road are under construction which means we get some fresh curvy tarmac to enjoy the ride upto Dirang. But what seems to be an easy ride up to Dirang seems to take a different turn post it with the start of the accent to Sela pass.

Sela pass lies in the heart of high, icy mountain peaks the highest of which is Gori Chen Peak which sits at an elevation of 6,488 metres (21,286ft). The ride up to Sela takes us to 13700 feet in a matter of 40 kilometres and is peppered with sharp turns and falling rocks. The real challenge lies on the other side of the pass with heavy snowfall lying in wait. It always helps to have good waterproof and cold weather gear but the heavy snowfall and hail reduce our pace considerably. The snow and rain have turned most of the roads into slush and it takes a certain amount of finesse to ride through these parts.

We soon stop at Jaswantgarh war memorial for some free tea courtesy the good army guys. The war memorial lies on the other side but that will be seen on the ride back as we do not want to ride in the dark for two nights in a row, Thankfully the roads thereafter improve and the next 70 kilometres to Tawang are covered just before nightfall.
Stay tuned for more updates of this twelve-day ride
Click here for more images of the Day two ride.
Click here to read about Day One- Guwahati to Bomdila (338 km)-