Mahindra Mojo North East Trail Diaries: Day Three
May 17, 2017
Views : 2158
---
The 2017 calendar of the Mahindra Mojo Trails starts with a visit to the pristine landscapes of the North East and we are one of the lucky ones to be on it. The twelve-day ride takes us to some of the most remote and desolate locations of India. Day Three is spent exploring Tawang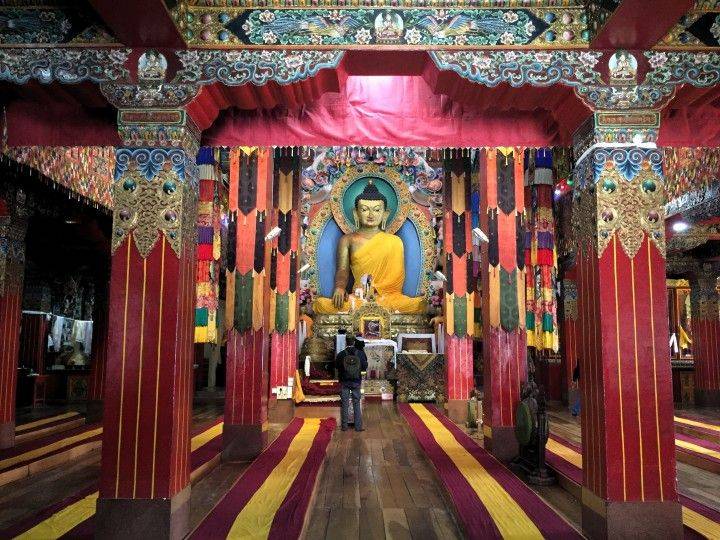 Day Three- Tawang
After a gruelling two-day ride, day three is a rest day and also affords us to explore Tawang. The bustling hill station, like the rest of Arunachal, is surprisingly clean. Situated at an altitude of 2,669 metres, temperatures here plummet below zero during night time and add to that the wind chill – you better have some warm clothes in stow. Daytime, though, gets better with it being sunny – the best thing to do is walk around and visit the old market area.

The Tawang monastery is the largest Buddhist monastery in the country and the second-largest in the world after the Potala Palace monastery in Lhasa, Tibet. The monastery was rebuilt in 1997 and stands next to the old one. It is worth a watch just for the murals depicting various beliefs and numerous avatars of Buddha. There was a huge mural at the entrance of the main monastery that was quite intriguing. The huge mural depicted the different worlds, good and bad, Yin and Yang, all contained in the belly of a beast.

The courtyard also has a museum holding early-era artefacts of the Arunachali way of life. Once there, make sure to stroll down the narrow bylanes of the adjoining monk village and explore the labyrinth-like architecture. Tawang is also a good place to sample the local cuisine, the best one being Dragon restaurant. Just make sure you book a table there in advance.

Stay tuned for more updates of this twelve-day ride
Click here to read about Day One- Guwahati to Bomdila (338 km)
Click here to read about Day Two- Bomdila to Tawang (508 km)