Mahindra Mojo North East Trail Diaries: Day One
May 15, 2017
Views : 3568
---
The 2017 calendar of the Mahindra Mojo trails starts with a visit to the pristine trails of the North East and we are one of the lucky ones to be on it. The twelve-day ride takes us to some of the most remote and desolate locations of India. Perfect for some solitude and time out from the hustle-bustle of everyday chore.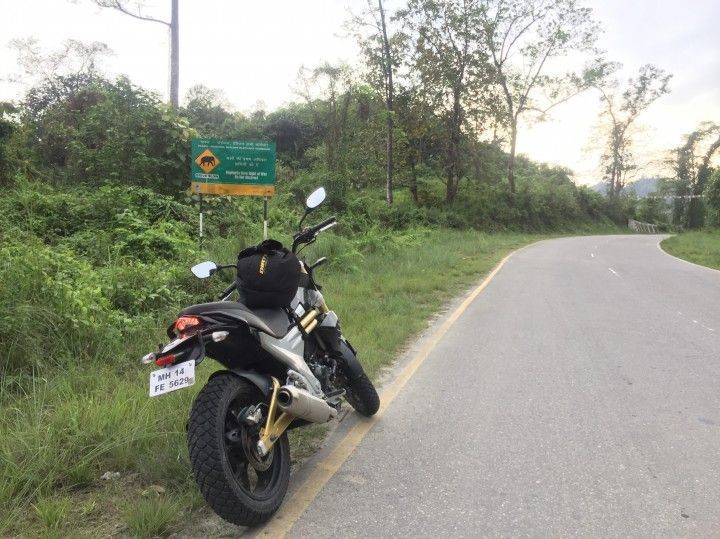 Day One- Guwahati to Bomdila (338 km)-
The first day of the North East trail starts from the capital city of Assam. The route takes us through some pristine highways with relatively low traffic. Here we get a chance to push the Mojo and settle to a steady 100-120kmph. The route soon changes from four-lane stretches to a broken dual carriageway. The weather seems unpredictable with overcast cloud showing signs of imminent rainfall. The climate in the North East seems to be working in a different time zone where the rest of the country seems to be grappling with a heatwave, Guwahati the night before witnessed thunderstorms!

I had ridden the Mojo before on one of Mahindra's trails in the Ladakh region and then I felt the Mojo had great potential to be a tourer with the addition of dual purpose tyres and higher set of handlebars. Well, the bikes for the ride have switched from Pirelli to MRF dual purpose tyres and what a difference that makes once we move from the pristine stretches of tarmac to the non-existent roads post-Tezpur. Once in the hilly region, always expect the unexpected as frequent landslides and rains can erode pristine roads in a matter of minutes. It takes us 10 hours to cover 250 kilometres and it is evening by the time to cross from Assam to Arunachal Pradesh.

Nightfall sees us pass through Pakke Tiger Reserve after Tezpur and the mountain road is covered in dense fog. The fog is so thick that visibility is reduced to less than a few feet and that's despite the Mojo having a bright set of twin barrel headlamps. It is close to 8 by the time we cross the pass and reach the outskirts of Bomdila. Bomdila at 2,217 metres is quite an uphill drive and is freezing by the time we reach there, The temperatures plummet to -2degrees during the night. But that's just the beginning. It's about to get more interesting.
Stay tuned for more updates of this twelve-day ride
Click
here
for more images of the day one ride.