#StayAtHome With CS Santosh
---
India's first ever Dakar Rally participant and finisher may have been at a sprawling family estate when the nationwide Coronavirus lockdown started, but he is definitely not lazing around.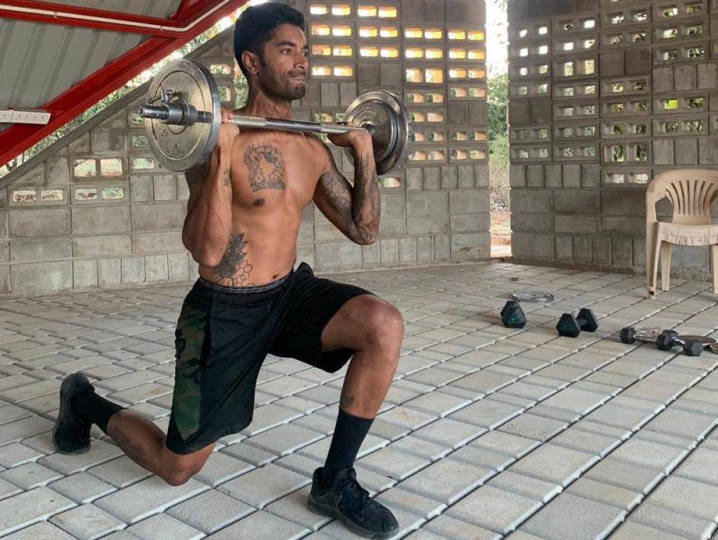 This must be a really bitter pill for CS Santosh to swallow. A man who makes his living by riding offroad competition motorcycles in far flung place has to stay put until the governments of the world say otherwise. However, that one place is Big Rock Motopark in Kolar, Karnataka. Here, in is own words, India's first Dakar Rally finisher tells us about....

Life under lockdown :
Well it came all too quickly as I had already readied my bags to leave to go to Spain to begin my Spring training and having had to cancel everything and then staying home at BR was something I haven't done since the last 4 years.
Given the circumstances I found myself at BR and not in the city so I consider myself lucky. Over the course of this imposition I have begun to enjoy my time out here still being able to do what I would need to stay active and not loose my mind and this perhaps the longest time frame that I have spent continuously here at BigRock and I have a routine now!

I wake up at the crack of dawn between 6 and 6 30 am as I have very large glass windows with no blinds at my hanger. Coffee to start the day and then usually a run or a bicycle in the morning. Sometime I even Sprint on the flat track!
I then watch some interesting videos on YouTube and some days we have business calls to asses our strategy for BR post this pandemic.
Afternoon is lunch with the parents and my dogs and then in the afternoon around 4 pm I sit out in the sun for 30 mins working on my tan!
By 5 me and Bhima ( BR trainer ) start to train In the pyramid which is usually a circuit and we definitely compete! Post workout we get ready for dinner by 7 30 and usually go to sleep by 10 30 pm
I don't really need to train with intensity that I am right now but I'd say I'm taking this opportunity to get into good shape so I could finally have my beach body!
Add Your Comments