GST Impact - Yamaha Drops Prices Of Two Wheelers, Marginally
Jul 1, 2017
Views : 74677
---
Planning to buy a Yamaha scooter or motorcycle? You are in luck as Yamaha has reduced prices of their two wheelers but the gains aren't significant. Check out how much you save post GST implementation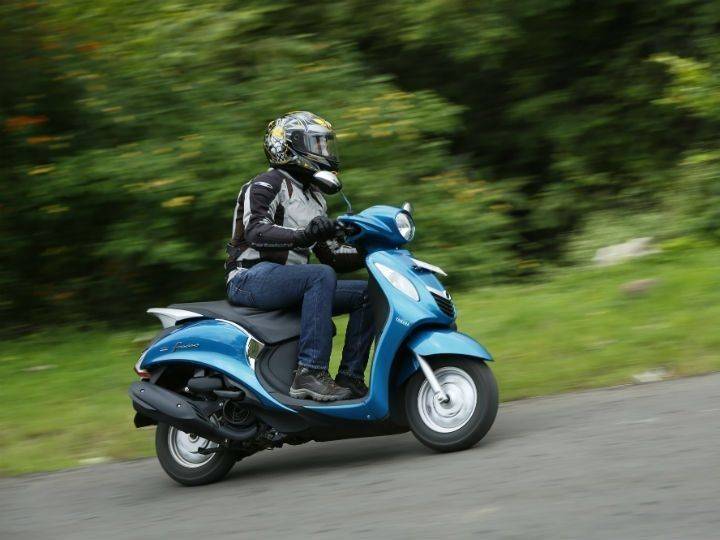 Yamaha India has updated its website with the revised prices of all their motorcycles post the implementation of GST (Goods and Service Tax). Yamaha bikes with displacement lower than 350cc would now attract a GST of 28 per cent as opposed to the earlier 30 per cent. With GST kicking in from today, Yamaha has reduced the ex-showroom prices of its two-wheelers but the figures may make you balk. That's because the Yamaha Fascino, which retailed for Rs 55,015 earlier, is now cheaper by a measly Rs 422 at Rs 54,593 (both ex-showroom Delhi). Also Read - GST Impact on Bike And Scooter Prices: Should You Wait Or Buy Now?

Similarly, the Yamaha FZ25, which was on sale for Rs 1,20,385 pre-GST, is now available for Rs 1,19335, a reduction of just Rs 1,050. As you can see that the savings on two-wheelers are marginal and not as significant against popular belief. Also the savings are pittance in comparison to the discounts that dealers were dishing out for BS-III vehicles few months back.
What's important to note is that while the prices of two-wheelers have gone down, you also need to factor in insurance cost and road tax which has witnessed a hike. We will have to wait till Monday to know the exact effect of the revised tax structure on insurance and road tax, as the on-road price of two wheelers could witness a jump compared to the pre-GST prices.
Popular Yamaha Models Prices (ex-showroom Delhi):
Pre-GST - Rs1,19,788
Post-GST - Rs 1,18,838
Savings - Rs 950
Pre-GST - Rs 83,674
Post-GST - Rs 83042
Savings - Rs 632
Pre-GST - Rs 81,611
Post-GST - Rs 81,040
Savings - Rs 571
Yamaha FZ25
Pre-GST - Rs 1,20,385
Post-GST - Rs 1,19,335
Savings - Rs 1050
Yamaha Fascino
Pre-GST - Rs 55,015
Post-GST - Rs 54,593
Savings - Rs 422