Ford Is Not Giving Up On Diesels In India Yet
---
Ford India will update its diesel engines to meet BS6 norms by April 2020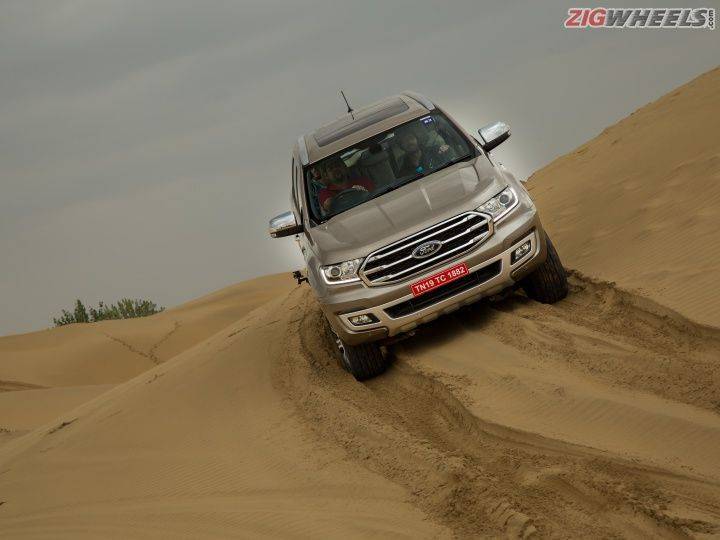 _
Ford has a diesel engine in every car that it sells in India today.

Officials from Ford have also hinted that the prices of updated models will increase by 8-10 per cent.

Ford and Mahindra, as a result of their partnership, have already announced a Jeep Compass rival for India.

The brand will also bring in more petrol engines in the future.
_

__

Unlike the country's largest carmaker Maruti Suzuki, Ford India has no plans to give up on diesel engines and will update its cars with BS6-compliant diesel engines before the April 2020 deadline.

Expecting diesel demand for its cars despite an estimated jump in prices post implementation of BS6 norms, senior officials from Ford India confirmed the news in an interaction with the Press Trust of India.

"We will continue to offer the power of choice to consumers and will not stop diesel models. Ford will also be fully ready with its range of BS6 compliant diesel powertrains ahead of April 2020 implementation," Ford India Executive Director, Marketing, Sales and Service, Vinay Raina told PTI.

Ford India has a strong lineup of models in India backed by frugal and capable diesel motors. It has a diesel engine in every car in its India lineup, starting from the Figo to the butch Endeavour. So, pulling the diesel engines from the portfolio is not an ideal proposition, considering the Endeavour only comes with a diesel mill. Ford officials say that 65 percent of EcoSports that leaves its dealerships have a diesel engine. But company officials have also hinted that they expect the prices of updated models to increase by 8-10 percent.

The brand will also bring in more petrol engines along with the BS6-compliant diesel engines. Earlier, Ford was in the news for a collaboration with Mahindra & Mahindra and has already confirmed a Jeep Compass rival for India, codenamed C-SUV. Updating diesel engines to meet the norms is an expensive affair and major manufacturers in india are coming up with various plans to tackle this. A prime example of this is Maruti Suzuki's recent announcement to pull the plug on its diesel engines by April 2020.
Add Your Comments