Home

›

Honda Unicorn vs TVS Apache 160 4V
Honda Unicorn vs TVS Apache 160 4V
TVS Apache RTR 160 4V Price
starts at Rs. 1.20 Lakh which is Rs. 18,195 costlier than base model of
Honda Unicorn priced
at Rs. 1.02 Lakh. The claimed mileage . In technical specifications, Honda Unicorn is powered by 162.7 cc engine , while TVS Apache RTR 160 4V is powered by 159.7 cc engine. Honda Unicorn is available in 3 different colours while TVS Apache RTR 160 4V comes with 5 colours. The Comparison Honda Unicorn vs TVS Apache RTR 160 4V can be described on the basis of price and specifications.
Honda Unicorn vs TVS Apache 160 4V Summary
| | | |
| --- | --- | --- |
| Engine Type | 4 stroke, SI, BS-VI Engine | |
| Engine Displacement | | |
| Max Power | | |
| Max Torque | | |
| Emission Type | | |
| Bore | | |
| Stroke | | |
| No Of Cylinders | | |
| Drive Type | | |
| Valve Per Cylinder | | |
| Fuel Type | | |
| Compression Ratio | | |

| | | |
| --- | --- | --- |
| Tyre Size | Front :-80/100-18 Rear :-100/90-18 | Front :-90/90-17, Rear :-110/80-17 |
| Wheel Size | Front :-457.2 mm,Rear :-457.2 mm | Front :-431.8 mm,Rear :-431.8 mm |
| Tyre Type | | |
| Wheels Type (Pressed Steel/ Alloy) | | |

| | | |
| --- | --- | --- |
| Seat height | | |
| Length*Width*Height | | |
| Wheelbase | | |
| Length | | |
| Ground Clearance | | |
| Width | | |
| Fuel Capacity | | |
| Kerb Weight | | |
| Tail Light | | |
| Front Brake Diameter | | |
| Rear Brake Diameter | | |

| | | |
| --- | --- | --- |
| Battery Type | | |
| Additional Features | 3D Wing Mark, Honda Eco Technology, Side Stand Engine Cut off, Seat Length - 715 mm | |
| Battery Capacity | | |
| LED tail lights | | |
| Turn Signal Lamp | | |

| | | |
| --- | --- | --- |
| ABS | | |
| Body Type | | |
| Body Graphics | | |
| Starting | | |
| Seat Type | | |
| Pass Switch | | |
| Speedometer | | |
| Tachometer | | |
| Trip Meter | | |
| Low Fuel Warning Lamp | | |
| Clock | | |
| Low Battery Indicator | | |
| Stepup Seat | | |
| Passenger Footrest | | |
| Cooling System | | |
| Odometer | | |
| DRLs | | |

| | | |
| --- | --- | --- |
| Standard Warranty (Years) | | |
Honda Unicorn
Fairly light for an old-school 150cc motorcycle
Gets lots of ground clearance
Features a longer seat for improved comfort
TVS Apache RTR 160 4V
The ride quality and handling dynamics are great
gets a performance-packed motor
the instrument cluster is feature-rich
Honda Unicorn
Dated looks
Honda hasn't provided the start-stop function or a silent starter
Commands a considerable premium over the BS4-compliant version
TVS Apache RTR 160 4V
Lack of bite in the brakes
skinny rear tyre compared to the competition
Is TVS Apache 160 4V Better Than Honda Unicorn?
57% users have chosen TVS Apache 160 4V over Honda Unicorn in a survey being conducted on zigwheels.com. Apart from this survey a total of 3865 users have also rated TVS Apache 160 4V and Honda Unicorn on some really important factors like Mileage , performance, comfort, safety etc. and have given their personal opinions about these bikes.
As per the users experiences TVS Apache 160 4V is a winner for you if you are seriously looking for features in your bike. But Honda Unicorn is better on the grounds of mileage, comfort and maintenance. On the basis of performance user have rated both the bikes equally.
Before making your decision you should also consider the unbiased and thorough analysis of these bikes on every aspect by our auto experts who have summarised the analysis in pros, cons and final conclusion..
| Ratings Factor | Unicorn | Apache RTR 160 4V |
| --- | --- | --- |
| Mileage | 3.8 | 4.1 |
| Performance | 4.3 | 4.3 |
| Comfort | 4.2 | 4.4 |
| Maintenance | 3.7 | 3.9 |
| Features | 4.3 | 3.8 |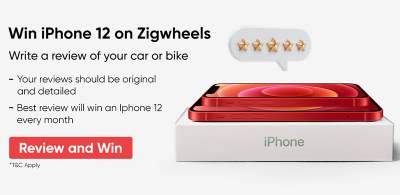 Unicorn and Apache RTR 160 4V Competitors
News Updates on Unicorn and Apache RTR 160 4V
What Has Honda Changed On The New Unicorn BS6?

27 Feb, 2020

| By Honda Unicorn BS6 v Honda CB Unicorn BS4 v Honda CB Unicorn 160 BS4: What's Different?,honda,india,unicorn,bs6,unicorn,150,160,bs4,commuter,shine,launch,review,comparison
Watch Videos of Unicorn and Apache RTR 160 4V
Recently Asked User Questions
Q. Which is the best bike compared with Honda Hornet, TVS Apache RTR 160 4v, Yamaha FZ S 3.0 in mileage, pickup, comfort, price, service and spares?
If we compare Fi version of all bike then i think pickup of TVS Apache will be more, according to mileage 1st will be Hornet then Yamaha and then Apache but the difference will be only 4-5 kms.If we come to comfort i own Apache and i didnt find any problem with comfort, and for pricing you should contact dealers in the city.
Need comment on Suzuki introduer B6 vs Appache RTR160 4V for maintenance free spares avilable, comfort and safety. looking for my colleage going son. pl suggest
I will pick apache rtr 160 4v among these bikes because of its performance, comfort, mileage is average, and looks of this bike. Apache is surely one of the best looking bike in 160 cc segment and most powerful too. And also it is the most value for money purchase among these bikes.
View All Answers
Q. Which will be better between Apache RTR 160 4V or Fz-fi(3.0) in terms of build quality, mileage and performance?
Mileage is better in fz it comes upto 55 kmpl and has a very stable control where as Apache is not worth for ita price ... In today's time people prefer mileage over power yes fz is under power but not disappointing. So my choice will always be fz
Both bikes are made of fibre...and in both milage and performance apache is better
Both bike is nice it term choosing I prefer Yamaha because it gives mileage better then RTR and performance is also good. It very nice to students
View All Answers
Q. I am confused between TVS Apache RTR 160 4V and Yamaha FZ S V3 under 1.20 lakh. Please suggest me one. Their is a saying the brakes of Yamaha FZ S V3 are not up to mark. What is the reality - Gixxer 2019?
Even I too thought of choosing Apache only, but cost wise not that much diff bro.. only very less price diff, but durable is Yamaha only , even after 5 years of riding Yamaha bikes, it won't go down and won't get vibration and all, but Apache and pulsar will give more vibration.. I was having TVS bike oly before my Yamaha FZ-S V3.. performance also fine only...Before going with Yamaha FZ-S V3, I have checked a list of bikes like RE Thunderbird, RE Bullet classic, Apache 160v4, Apache 200, Yamaha FZ-S v2 and V3, Bajaj Pulsar 160, even Honda Hornet also I have tried. Decided Yamaha FZ-S V3 finally.. took around an year (From Jan 2019 till Nov 23, 2019) ... 😄😄Moreover Apache is Indian made so cost must be lesser than Yamaha which is getting imported and tax duties must be high.. I didn't meant to say Indian bikes are cheaper and Yamaha is good bcos of Foreign made.. but it's a fact... If you consider there is some value for engine and durability of it, go for Yamaha or else Honda bikes than TVS and Bajaj bikes... 😊
TVS APACHE 160 4V IS BEST
Agreed
More Questions
Unicorn Vs Apache RTR 160 4V Comparison FAQs
Which bike is best between Unicorn vs Apache RTR 160 4V?
As per the users experiences Honda Unicorn is a winner for you if you are seriously looking for mileage, comfort and maintenance in your bike. But TVS Apache RTR 160 4V is better on the grounds of features. On the basis of performance user have rated both the bikes equally.
Which bike is cheaper Unicorn vs Apache RTR 160 4V?
The Honda Unicorn is cheaper than TVS Apache RTR 160 4V by Rs. 18,195.
Which bike offers better performance Unicorn vs Apache RTR 160 4V?
For the STD version, 162.7 cc Petrol engine of Unicorn produces 12.91 PS @ 7500 rpm of power and 14 Nm @ 5500 rpm of torque. Whereas for the Front Disc, Rear Drum version, 159.7 cc Petrol engine of Apache RTR 160 4V produces 17.63 PS @ 9250 rpm of power and 14.73 Nm @ 7250 rpm of torqueAs per the users experiences in terms of performance both are same.
User Reviews of Comparison
Honda Unicorn
TVS Apache RTR 160 4V
Very excellent in comfort, Butter smooth engine.Mono suspension gives smooth action in rough roads also ture commuter family bike.Low maintenance cost i.Ts always comes in classic style.

Supreme Kailash

few weeks ago

Excellent performance on road . Low servicing cost ,Great balance . Mileage ,strong grip on road . Love to ride on highway... the reason I m still using it.🙂

Rajesh Gupta

few weeks ago

kick start problem first time but after engine warm then start with help of the kick and during engine is not worm then tappet voice also come from the engine

Abhaysinh Padhiyar

few weeks ago

Daily not use in unicorn bike.Just emargency use best bike in 2021.I like these bike.Honda bike s are nice looking bikes always activa.Shine unicorn.

Vinod Masali

few weeks ago

This bike performance is very good.Mileage 52kmpl is good for 150 cc and 160 cc bike.Breaking quality is good, One of the best bike in indian road.

Jyotinarayan Mahanta

few weeks ago
Unicorn User Reviews
Pros -- Butter smooth engine and shiftingMost powerful 160cc Dope firing as compared to other 160cc bikeLow maintenanceGr8 suspensionTVS remora performers well on dry wet roadsGr8 avg 45kmph Color schemes 💯🔥Braking is quite good ... Now comes wid ABSCons ---The way they hidden Bike wiring is improper. they should improve that .. RPM meter fluctuates between if throttle held 6000-7000Ignition key switch, fuel tank cap quality should be improvised Issue with battery within first year. replaced within a year in warranty.

Akshay Rakate

few weeks ago

It's very powerful bike in 160cc class in naked street bikes,but it will be good if they offer dual channel abs as optional and also 6th gear is little draw back for such a nice machine hope they add these features in next upgrade, And over all this bike is a perfect monster on streets with 16.1ps and best in class 16.4nm torque that can be very easy to flip in city edge to edge and great performance on highway tooGreat bike for its price point

Dhanumjay Thaty

few weeks ago

I have used more than one year,Pick up and speed is high compared to other 160 segment bikes.And this weight also high it helps to take more than 115-125 speed without shaking in ride.Look is better semi sporty look. Maintenance cost also normal. While riding i felt like a horse rider and its brakes is normal.

Bought it 1month ago. As it is in running-in period I haven"t pushed it hard( maximum 5-6k RPM and 60-65kmph) good acceleration(pick-up) mileage right now is approx 40-43kmpl and engine is refined, no harsh vibration only slight buzz at around 6k RPM and engine heats a bit in traffic but as it is a new engine it"s acceptable. Seating comfort is good for rider and pillion, my mother had no issues, braking is firm on front brake a bit progressive on rear it will get better after 300-400km, tires provide good grip. A fun to ride machine tvs did a good job.

Sameer Prashad

few weeks ago

This is my review for 1604v bs6... mileage 50km/ltr...ultra smooth... Zero vibration... Perfect handling... Great stability... Best seat cushioning, good suspension (after adjust), good braking.. Good light visibility.. Good Pillion comfort, next level overall performance..
Apache 160 4V User Reviews
Images of TVS Apache RTR 160 4V,Honda Unicorn