Ducati XDiavel Black Star Review - Craziness Personified
Dec 26, 2021
Views : 1952
---
Ducati calls it its sportiest cruiser. We call it an absolutely bonkers bike!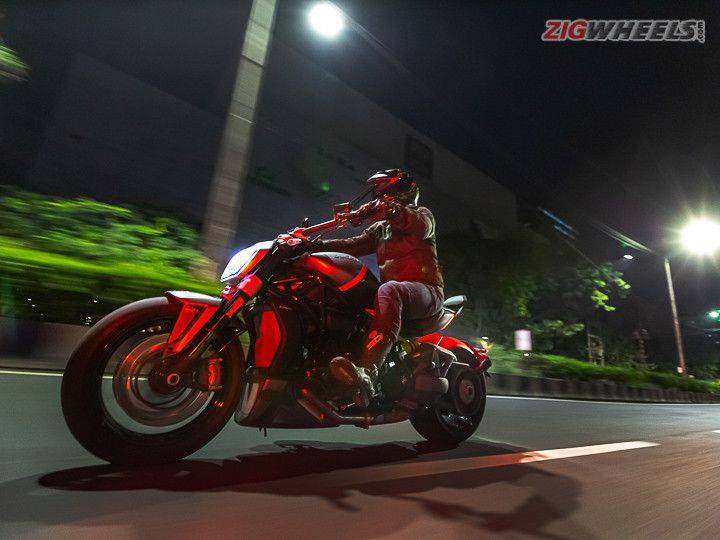 There are bikes that make you go weak in the knees. There are bikes that scare the living bejesus out of you. There are bikes that comfort you like a fluffy quilt on chilly Sunday mornings. And then there's the Ducati XDiavel, which just popped my eyeballs out of their sockets when I laid my eyes on it, scared me every time I fed it some dinosaur juice and yet, never felt out of its depth while chilling out.
As luck would have it, Ducati India had the Black Star version of the bike available in Pune and I was given the keys to just go out and have some fun. No serious 0-100kmph timings or how easy it is to ride through traffic or finding out the answer to the question that people invariably ended up asking me at petrol pumps "Yeh kitna deti hai?" The brief was just to experience the hellish concoction Ducati had created and why it's absolutely the craziest Ducati ever built.

Forget Americana, Try Italiana
The XDiavel funda has been pretty simple really: take the American idea of a cruiser, make sure you are using a ridiculously large V-twin engine, throw the rest of the concept bits away, have it low slung and equip it with stuff that you would usually find on a Panigale.
Take the 1262cc motor for instance. Like most cruisers from the West of the Atlantic, this too has a V-twin configuration. But unlike those V-twins, or at least those that have been popular so far, this one is properly mental. It gets Ducati's signature Desmodromic valves, a revised exhaust manifold and liquid-cooling. Which means that while its American air-cooled counterparts are happy pushing out 96Nm, this motor delivers an incredible 127Nm, of which nearly 100Nm is generated at just 2100rpm.
Even with the slightest twist of the throttle, the XDiavel leapt like a wild cat hunting down its prey, which here happens to be your courage. Because that's what the XDiavel does, it tests your courage, how strong-willed you are to handle the torque which never ceases to end.

It is maddeningly fast. And you would hope so as it has 160 thoroughbred Italian stallions on tap. Not even the Harley-Davidson Sportster S, with all its VVT and liquid-cooling and stuff, manages to push out 160 horses (the best it can do is 120).
You get an awesome soundtrack to accompany you as well. The valve clatter, the angry intake growl and the pops and bangs after every aggressive downshift all add up to produce a symphony that your favourite heavy metal band would end up creating.

And amidst the chaos, if you decide to settle down and take a chill pill, the XDiavel doesn't grumble. Rather, it too likes to meditate and maintain a smooth rhythm. At 120kmph, it feels smooth, not buttery smooth but Ducati smooth.
Even on a city jaunt, it doesn't get affected too easily. It boils up when staying stationary for long durations but that holds true for any bike of its size. Where it delights you is that it doesn't feel out of place keeping the same pace as city traffic. For the bike, it is like doing cardio before an intense HIIT workout.

The HIIT Workout
It is established that it is freakishly fast in a straight line. But when it squeezes past tight spots in peak rush hour traffic is when you begin to wonder whether it defies the laws of physics or if you're in the Matrix. Because there are few motorcycles, and barely any cruisers, that weigh in excess of 220kg and still manage to leave commuters behind, only visible as a tiny speck in your mirrors on most occasions.
It is by no means a corner carver. But the deftness with which it minces corners is truly spectacular. It has a wheelbase of a small commercial vehicle, a rear tyre from an SUV and still packs enough agility to put some sporty nakeds to shame.
This great sense of confidence stems from two really important elements of the XDiavel. Firstly, the tyres, made by the Italian rubber giant Pirelli. The Diablo Rosso 3s are more than capable of handling the gut-wrenching torque that this mammoth produces. Small slips and slides are just signs of a good time.

In order to keep this good time lasting for as long as possible, the more crucial bit on the XDiavel happens to be its comprehensive suite of electronic rider aids. Dialling down the traction control can be a bit dicey, especially on unfamiliar stretches of road. However, it is a great tool for some hooning action, which it allows you to get away with if you have the skills.

Black Star - What's The Fuss?
The Black Star edition that we have here mixes the dark brooding nature of the XDiavel with sporty accents that one usually finds on a Ducati. Stylists at the Centro Stile Ducati in Bologna wanted to keep black as the main colour of the bike. Even the matte grey shade on the tank and belly cowl play well with the XDiavel's devilish nature. The red stripes on the tank, red cylinder head covers and the gloss black 'X' vinyls just make it look that much more special.
It is lighter than the XDiavel S by 2 kilos, which has been achieved by using lighter forged wheels. You get fancy Rizoma aluminium brake and clutch levers as standard too.

The Devil For Your Garage?
Not mine for sure. I still like my motorcycles to be conventionally sporty, sitting upright or arching just a bit forward. But the day I settle down for something that has relaxed ergonomics and will still go batshit crazy, the Ducati XDiavel would definitely be the bike on my radar.
More on Ducati XDiavel

Rs. 18.00 Lakh Onwards
Ex-showroom, Delhi
See what our community has to say!
NEW
India's largest automotive community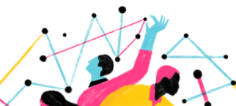 5 Offers Available