Renault Kwid 1.0-litre: Review
Aug 19, 2016
Views : 57647
---
A bigger and more powerful engine adds some much-needed punch to the Renault Kwid. But how big a difference does it make in the bigger scheme of things?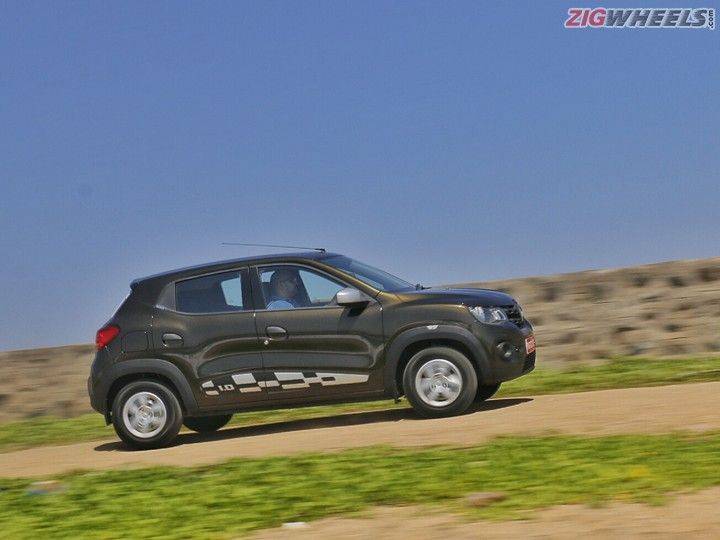 After the Duster compact SUV, it's the Renault Kwid which has helped the French carmaker to make a mark in the Indian market. In fact, we've had the Kwid as our long term test car for the last few months and it's such a nifty little city car that we're in no hurry to let it go. In spite of being made to a budget it offers some never seen features in this cut throat segment and, not to forget, its Duster-inspired SUV-like design made it an instant hit in our country.
It really is a good car with very little to complain about. One of the few things that we kept talking about in every report is that there is just about adequate power for city use as the 800cc motor isn't as spirited and peppy as we'd want it to be. This was a concern for Renault too, as two of its strongest competitors come in a larger 1-litre engine variant along with the regular 800cc option. And if this has been stopping you from buying the Kwid, then what you are about to read will surely make you sit up.

First, the Kwid 1.0-litre option we had seen at the 2016 Auto Expo is finally here and we're one of the first to drive it. The second good news is that the Renault Kwid 1.0-litre is based on Renault's highly flexible CMF-A platform and its high level of localisation will help it achieve its close to Rs 4 lakh price target. So yes, it looks identical to the smaller-engined Kwid. The only giveaway is the dual tone, gloss grey outer rear view mirrors and chequered decals on doors boasting the bigger 1.0-litre engine. We didn't spot a "1.0" badge on the boot, as we were expecting.
The big change, and the reason why you're reading this, is the new, larger and more powerful (am running out of superlatives) 1.0 SCe petrol engine. Essentially it's based on the same 800cc 3-cylinder engine, which has now been increased in bore and stroke to 999cc. So it still comes with 4 valves per cylinder and DOHC layout which have been tuned to ensure low pressure drop and efficient valve lift for higher air filling. What it does is help create more usable power across the rev range.

On paper the bigger motor makes 68PS. That's 14PS more than the standard 800cc Kwid. But then the Kwid 1-litre weighs close to 40kgs more at 699kg. So there is a difference in performance, but not one that qualifies it to be termed as a hot hatch. And at 97PS/tonne the 1.0-litre Kwid has class leading power to weight ratio.
Unlike the older 800cc motor which seemed to run out of steam rather quickly, the new one-litre does feel a lot more spirited (for its segment) and offers stronger low-end power and top-end whack. It seems a bit quieter than the 800cc but still sounds like a typical 3-cylinder, and is perfectly bearable at low revs although it does tend to get a bit buzzy as the revs go up. Renault engineers have also tweaked the gearbox, especially the 1st and 2nd gears, along with strengthening the drive shaft to take care of the extra torque.

This makes the 1-litre Kwid quick off its feet and the 91Nm of torque (19Nm more than Kwid 800cc) comes to play to give it a meatier low- and mid-range, necessitating fewer gearshifts in stop-go traffic. Most of us city dwellers will be using the low-end to crawl on our congested roads and the improved mid-range for the occasional overtaking manoeuvre. As we drove the one-litre we realised that it feels brisk and doesn't have that perpetual "need more power" feeling as the older car but it's not one that will give you a hair raising experience either.
Talking about fuel efficiency, the Renault Kwid 1.0-litre is said to be a couple of kilometres less than the older car and claims 23.01kmpl, obviously in ideal testing conditions. In real world and going by our crazy city traffic we can estimate it to be closer to 15kmpl. This is just an estimate and we have to test the car to give you the actual real world figures.

The suspension setup has not been changed either. Compared to its competition it's on the firmer side but the ride quality is quite pliant and comfortable. It soaks in majority of the thuds and doesn't easily bottom out. And there's a good 180mm ground clearance which help it overcome our less-than-perfect roads.
The clutch feels light, which is ideal for city use. But the release action needs more conscious accelerator input to avoid stalling. The driving dynamics and handling is identical to the older 800cc model, so the Kwid is fairly capable and can attack corners with small car-like viciousness, but it still has some body roll. It's not exactly a go-cart but for a family car is pretty well behaved around fast corners. Braking duties are managed by discs upfront and drums on the rear wheels, but we would've wanted more bite from this setup. ABS would have really helped too.
Inside, the good bits remain and there isn't any difference. So, you still get a large touchscreen to control the infotainment system and satellite navigation. Piano black centre facia with chrome highlights. More chrome on the circular AC vents and driver's information display. And there's more than enough storage space and cubbyholes.

Another big selling point for the Kwid is its cabin space and seating comfort. For a relatively small 3,680mm length (which by the way is about 300mm more than segment leader Maruti Suzuki Alto) there's plenty of knee room even at the back, with more than adequate head room. Not to forget its very useable 300-litre boot space, which with the rear seats folded can increase by multiple folds, enough space to carry a bicycle. Yes, we're talking by experience.
What's disappointing is that we were expecting the bigger engine to be offered with some extra but essential safety features like ABS, which is still not offered even in the top RXT variant. And it's only the top-spec version that get driver side airbags. But to be honest we can't blame the car manufacturer completely for this as there isn't much awareness or demand from Indian car buyers for these lifesaving features. You can read a recent report on this here.

In their defence, Renault said that with the Kwid 1-litre, even the older 800cc model will now come equipped with pre-tension seat belts with load limiter. And since Renault has started to export and produce the Kwid internationally we can expect ABS and other safety features to be introduced in India as well in the near future.
The new Renault Kwid 1.0-litre will be launched on August 22nd, 2016 and will be sold alongside its 800cc sibling. We expect it to be priced about Rs 50,000 over the existing Kwid 800cc, which is priced between Rs 2.7 lakh to Rs 3.8 lakh (ex-showroom Delhi). And going by the fact that 80 per cent of Kwids sold in India are the top two variants, the 1.0-litre will only be offered RXT and RXT (Option) top-of-the-line trims.

The Renault Kwid is among the very few non-Maruti small cars which the people of India have warmed up to and accepted. Last month the Kwid was the sixth bestselling car model in India, selling over 9,800 units just in July 2016, that too just a year within its launch! The Maruti Alto was still the top selling car but its sales have declined by 11 per cent. Now with a more powerful Kwid we expect Renault to become a regular feature in the top 10 selling cars of India even in the future.
If you ask me, the Kwid 1-litre is what Renault should have launched in India instead of the 800cc model, being such a modern and feature-packed car otherwise. If you have the budget then buy the Kwid 1.0-litre as it's better to drive, has all the features you desire and more importantly it has stronger pride of ownership with the "1.0" stamped in bold on the doors.
Recommended Variant :
Kwid 1.0 RXT Optional
KWID 2015-2019 Alternatives
See what our community has to say!
NEW
India's largest automotive community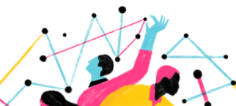 7 Offers Available