Maruti XL6 First Drive | 10 Hits And 4 Things You May Miss
---
With the new XL6, Maruti is inviting you to indulge in a do-it-all option that comes with a touch of premiumness attached to its MUV lineage. We discover if it lives up to this promise.
With life easing up and people venturing out again, maybe you are in the market for a new car. With the rising prices of fuel and cars, maybe you want that one car that can tackle everything? Handle your daily commute, pack in the whole family on weekends and take on a rough and tough road trip. An MUV is one option that fits the bill, doesn't it?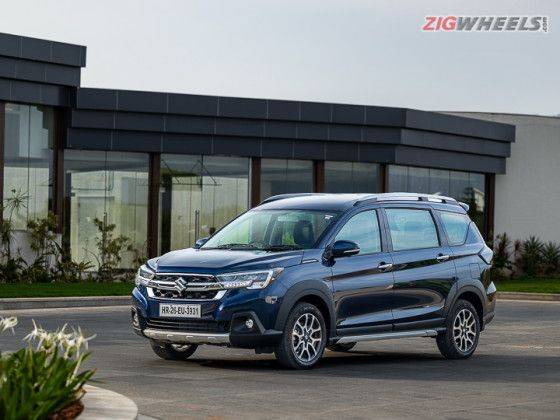 With the XL6 Maruti offered an upmarket edge to the humble MUV and with the 2022 update they claim to have gone a step further with its luxury quotient. So just how far has the XL6 improved and does it still deliver on that do-it-all promise?

Distinguished Enough?
Let's first start with the changes to the XL6, which are quite minimal. There's a more generous chrome strip across the front grill and the grill itself is now sporting a new honeycomb pattern. The LED headlights and fog lights stay the same. The XL6 also rides on new 16-inch alloys with a machine-finished two-tone design and they do help with the proportions of this long MPV.

At the rear the changes are equally minimal, with a new clear-lens effect given to the LED taillamps and this does give them a nice smoked effect. And there's also a new shark fin antenna added to the roof. The taillamps are the most standout of the update with the other changes being subtle differences. While the XL6 did and still does enough to distinguish itself from the Ertiga, a larger refresh on the outside wouldn't have hurt.

More Premium?
Thankfully Maruti has been more generous with the changes on the inside. Starting with the 360 degree camera setup. This is something you will notice every time you start up the car as it does a nice 360 degree sweep to show you all around the car before you set off. Shifting to reverse also brings up a separate view and this is crisp, has three different view settings and works quickly so a proper thumbs-up here.

The next thing, and a feature that everyone will love are the ventilated driver and passenger seats. They have three speeds, work nicely and are reasonably quiet in their lowest setting too.

Moving on to the updated infotainment interface. While the screen size stays the same the new interface makes a real difference. The old SmartPlay had a very old school design, terrible colours and very intricate touch functions that were hard to use on the move. The new interface is much cleaner, snappier to use and the menu system is not very deep so you won't take too many clicks to change functions. Also there are plenty of shortcuts to get to the functions you use the most.

More tech comes in the way of a new voice assistant that answers to 'Hey Suzuki'. It's pretty attentive and we had very few misses when trying to use it. The only complaint was that it's a little too sensitive at times and would randomly come on while we were having conversations in the car. Another nice touch is that it allows you to talk over its preset responses, so you can quickly get it to do what you want and not have to wait for it to finish its script before you give it your next instruction. Check out our reel on the ZigWheels Instagram account where we have a demo of me interacting with it. At the moment it's able to adjust audio sources, place phone calls and take you to a telematics screen in the menu system that can display efficiency and other driving data.

The Smart Connect is another piece of tech that really is nicely designed, works well and has a very simple app interface. This gives you access to car telematics on your smartphone, allows you to track, geofence and even lock and unlock the car remotely. You can even switch on the aircon remotely to cool it down just before your next trip.

The changes to the in-cabin as well as overall ownership experience has improved but it's more of an evolutionary change. A few more wow features like all-digital drivers dash, wireless charging and sunroof could have made a bigger impact, especially against competition that the XL6 will no doubt face from the Carens. Also having more USB ports sprinkled around the cabin would have also been a nice touch. At the moment the cabin does three 12v power outlets but just one USB charging slot.

The rest of the good aspects about the XL6, its all-black interiors that are spacious and practical and easily fit adults in all three rows, remain unchanged.

More Engine?
Like the Ertiga the new XL6 is also sporting Maruti Suzuki's new K15C engine. This boasts of dual jet and dual variable valve tech and this all combines together to make for a more efficient power plant. How efficient? Well Maruti is claiming that in ideal conditions it's capable of returning 20.97kmpl for the manual gearbox and 20.27kmpl from the new automatic gearbox. The engine also gets a little help from a new Smart Hybrid system that both helps with start-stop as well as torque assist functions. Another point to note is that the new additions (engine, larger wheels & automatic gearbox) to the equation also mean that kerb weight has increased slightly - 20kgs for the manual variant and 35kgs for the automatic.

The outright performance has dropped by a small margin over the old engine, just over one PS and one Nm, with the output now standing at 103PS and 137Nm. But this is a change only noticeable on paper. On the road the engine is smooth, refined and eager to pull from very low rpms. In fact one thing that is really noticeable with the motor is how responsive it is to small changes to throttle inputs giving you a nice connected-to-the-motor feeling. It's also quiet and refined, so much so that you wont even hear it at city speeds. It only starts to become audible at around 3000rpm and over 3500rpm you can can clearly hear its thrummy engine note.

The one area where we did find the motor lacking was pulling highway overtakes at speeds of over 80kmph. Here, with a full load, overtakes will need careful planning as they will take some time. The naturally aspirated motor is happy to sit at highway speeds all day long but just doesn't have the torque for quick high speed accelerations.

Better Gearbox?
The old 4-speed auto has finally passed on and in its place is a new 6-speed unit that Suzuki has been equipping its international variants with for a while. This too is refined, quick shifting and eager to move forward. Step on the throttle at slow speeds and low rpm and the gearbox is quick to shift down a couple of gears and drive forward. And when it senses throttle inputs are constant and gentle it quickly shifts up the gearbox too, great for fuel efficiency.

It is also equipped with paddle shifters, a first for Maruti, and this means that if you do find that it's a little eager in stop and go traffic then you can control the kickdown shifts manually. It even has a manual mode that allows you to completely override the gearbox logic and will even hold a gear on the rev limiter. So, if you desire, it does give you complete control as well.
The Manual is the same 5-speed as before and it's geashifts are smooth even though the throws at a little long. The ratios are also nicely spaced out in the lower gears for better city driveability, but 3rd, 4th and 5th are on the taller side. This means that while cruising on the highway you will need down shifts for quick overtakes.

Overall Driving Impression
For a car this long, the XL6 is surprisingly car-like to drive. All the controls, steering, brakes and clutch are lightly weighted, making it a breeze to drive in the city. It's only when you look in the rear view that you realise you have two more rows of seating stretching out behind you.

Its ride felt familiar, though Maruti has stated that the new 16-inch wheels have required a new suspension tune as well. We had only smooth roads on our test drive so we'll reserve opinions for when we get the car on familiar territory for a proper test.

More Expensive
Prices have increased from just over a lakh to almost two lakhs over the outgoing models. But you also have seen an addition of features that do significantly better the whole ownership experience. So while you certainly won't feel like you are getting a bargain, you shouldn't feel short changed either.

Maruti Suzuki XL6

Old Variants

Outgoing Model Price

Facelifted Model Price

Premium

Zeta

Rs 10.14 lakh

Rs 11.29 lakh

Rs 1.15 lakh

Zeta Automatic

Rs 11.34 lakh

Rs 12.79 lakh

Rs 1.15 lakh

Alpha

Rs 10.82 lakh

Rs 12.29 lakh

Rs 1.47 lakh

Alpha Automatic

Rs 12.02 lakh

Rs 13.79 lakh

Rs 1.77 lakh

New Variants

Pricing

Alpha + (New)

Rs 12.89 lakh

Alpha + Automatic (New)

Rs 14.39 lakh

Alpha + Dual Tone (New)

Rs 13.05 lakh

Alpha + Dual Tone Automatic (New)

Rs 14.55 lakh

Verdict
The XL6 then packs a more refined and efficient engine. Much better gearbox. But you will have to manage the lack of highway punch, especially when fully loaded. The ventilated seats and new infotainment interface, and connected car tech do improve the in-cabin experience. But the changes, all of them, are more of an incremental nature than revolutionary. Still, they do come together to make the XL6 better.

We won't say existing Ertiga or XL6 owners should look here for an upgrade but if you are looking for an MPV as the only car you'd want to own, especially with an auto box for those city drives, then the XL6 is definitely worth considering.
Maruti XL6 Video Review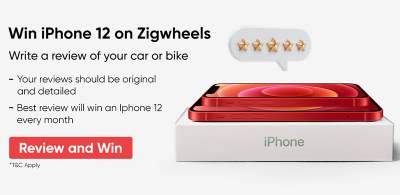 See what our community has to say!
NEW
India's largest automotive community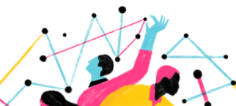 4 Other Things You Might Want To Do