2022 Maruti Ertiga CNG Review: Is The Only Green MPV In India Worth Your Money?
Jul 9, 2022
Views : 11929
7 min read
---
By Rohit Shah

Follow us
The Ertiga CNG has always been the go-to greener MPV option for buyers. Now, does the updated engine make this latest version of the MPV the perfect all-rounder? Time to find out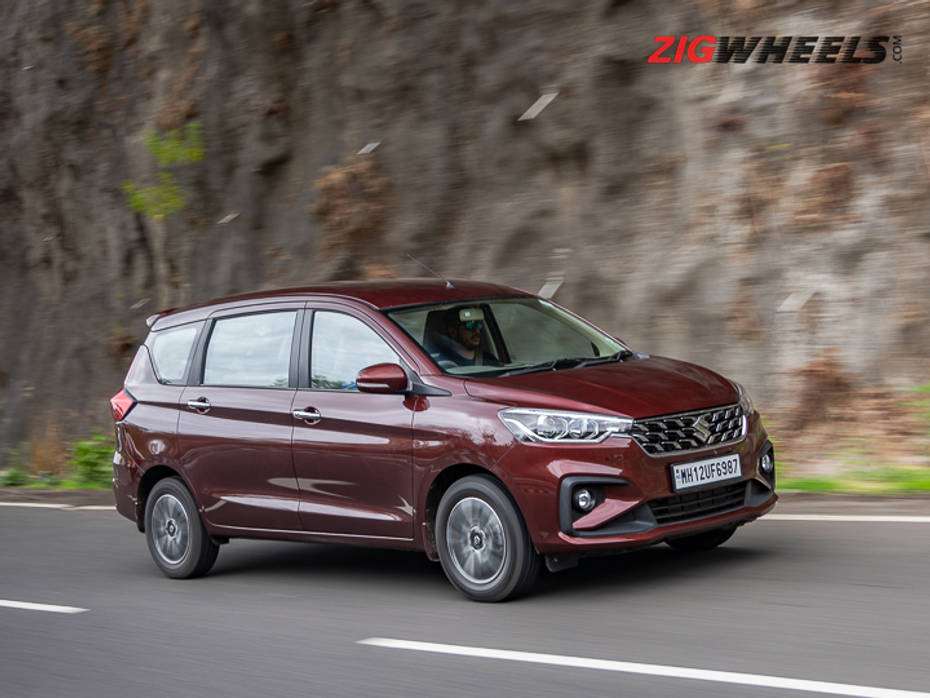 Maruti has recently given a refresh to one of its best-selling MPVs, the Ertiga. Among all updates, there is one which feels particularly right: offering a CNG kit in a more loaded ZXi variant. With its updated powertrain, can the CNG version be on par with its petrol counterpart or does it still have some catching up to do in terms of performance? We find out.
What's Under The Hood?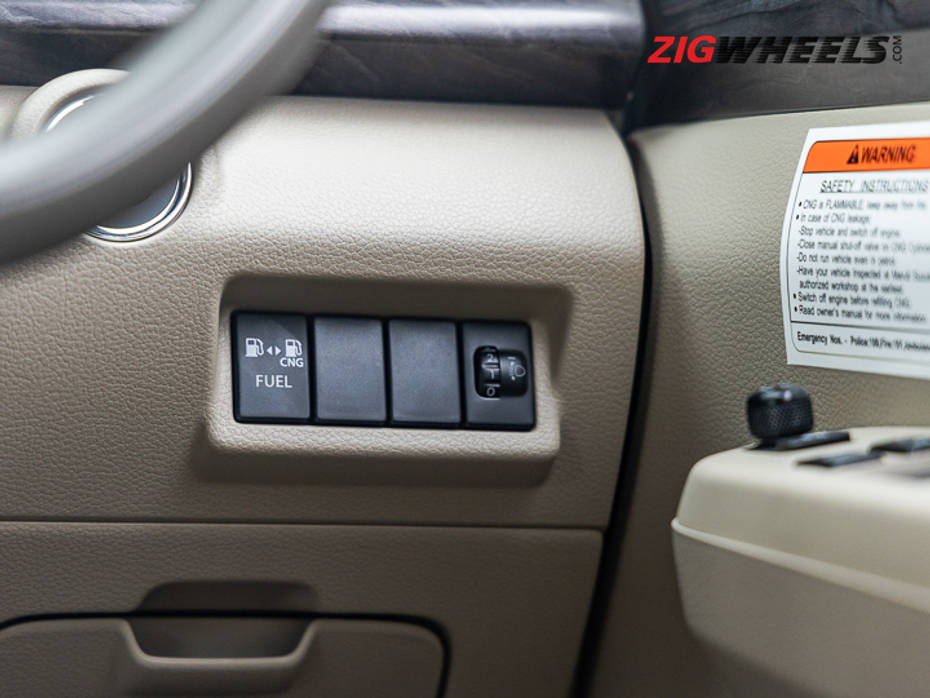 The facelifted Ertiga is still powered by a 1.5-litre petrol engine, but it has been tweaked to produce 103PS (-2PS) and 137Nm (-1Nm), just like the new XL6. In comparison, the Ertiga's CNG version makes only 88PS and 121.5Nm in CNG mode and 100PS/136Nm in petrol mode. Also, while the petrol-powered Ertiga comes with both 5-speed MT and 6-speed automatic gearbox options, the CNG version is available only with the former. While Tata offers the facility to start the car on CNG, Maruti has not yet included this tech. So, will the drop in power negatively affect the real-world drive experience?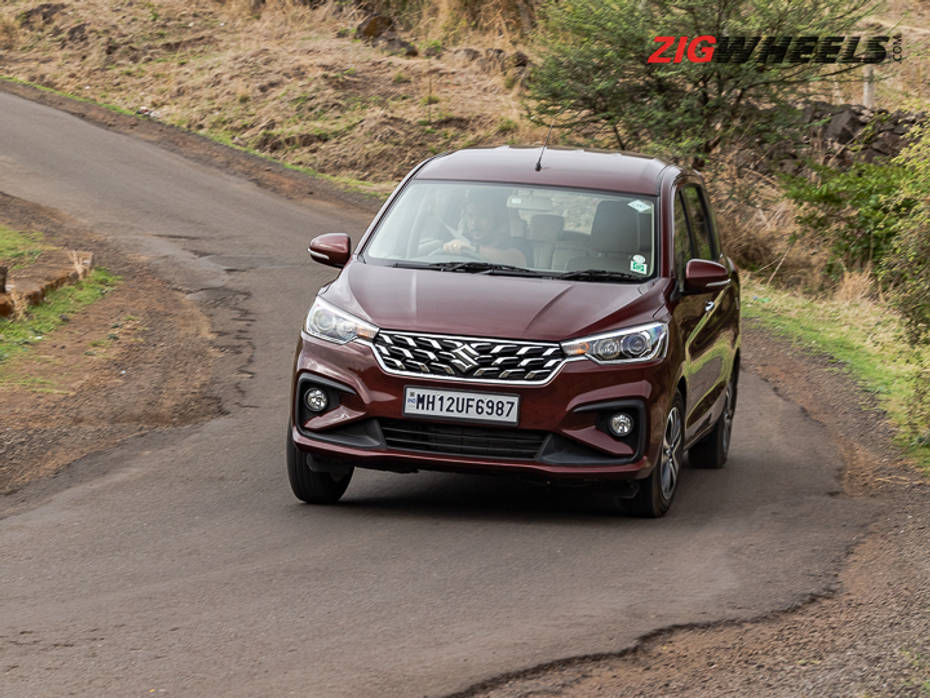 No! Thankfully, this difference mostly stays limited to paper, be it in terms of performance or engine refinement. Yes, there is a marginal gap in engine note when you switch to CNG but you will notice it only if you are looking for it. As with most modern CNG cars, the Ertiga's greener version too breaks the stereotype associated with CNG models, i.e., reduced performance. When run on CNG, the MPV doesn't feel to be lacking in terms of power delivery or overtaking performance. Heck, for most parts, you won't even be able to tell the petrol and CNG modes apart.
Get latest updates on
the automobile community
Login Now
If your usage is majorly in the city, and in CNG mode, the Ertiga CNG will perform its duties efficiently. The greener MPV offers more than sufficient low-end torque to get going. The strong acceleration and mid-range torque ensures city drives are effortless. Also, you don't have to shift often, which adds to the ease of driving. This also won't make you wish to switch to petrol while doing your daily commutes.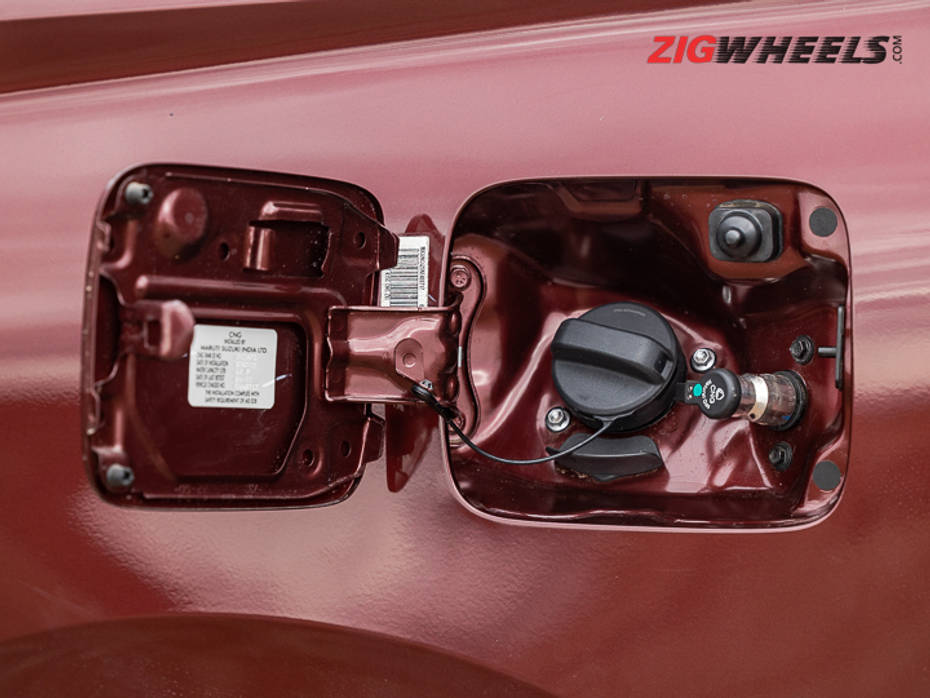 When it comes to the range on offer, the Ertiga CNG has a water-equivalent capacity of 60 litres (around 8kg filling). Hence, the greener MPV should cover over 210km on a full tank. If your daily usage is 50km, then you would have to frequent CNG pumps on every fourth day. Make sure to reach the pump outside peak activity times, otherwise you will have to spend over 30 minutes for the refill in the queue unless you're extremely lucky.
| | | |
| --- | --- | --- |
| Performance | Petrol Mode | CNG Mode |
| Acceleration (0-100kmph) | 13.73 seconds | 15.67 seconds |
| Quarter mile | 19.24 seconds | 19.95 seconds |
| Roll ons 30-80kmph 3rd | 11.52 seconds | 11.68 seconds |
| Roll ons 40-100kmph 4th | 19.51 seconds | 20.22 seconds |
When it comes to performance, the Ertiga CNG takes only around 2 seconds more to complete the 0-100kmph run as compared to the petrol (CNG variant). The roll-on figures in both 3rd and 4th gear clearly show that the CNG version will be as capable as its petrol counterpart in daily city runabouts. Even when the MPV is fully loaded, i.e., carrying all seven members on board, there's no significant performance drop and so you won't have to switch to petrol for added acceleration. The same is applicable for inclines as well and we didn't feel it to be underpowered or lacking the desired punch.
Straights Or Corners, No Worries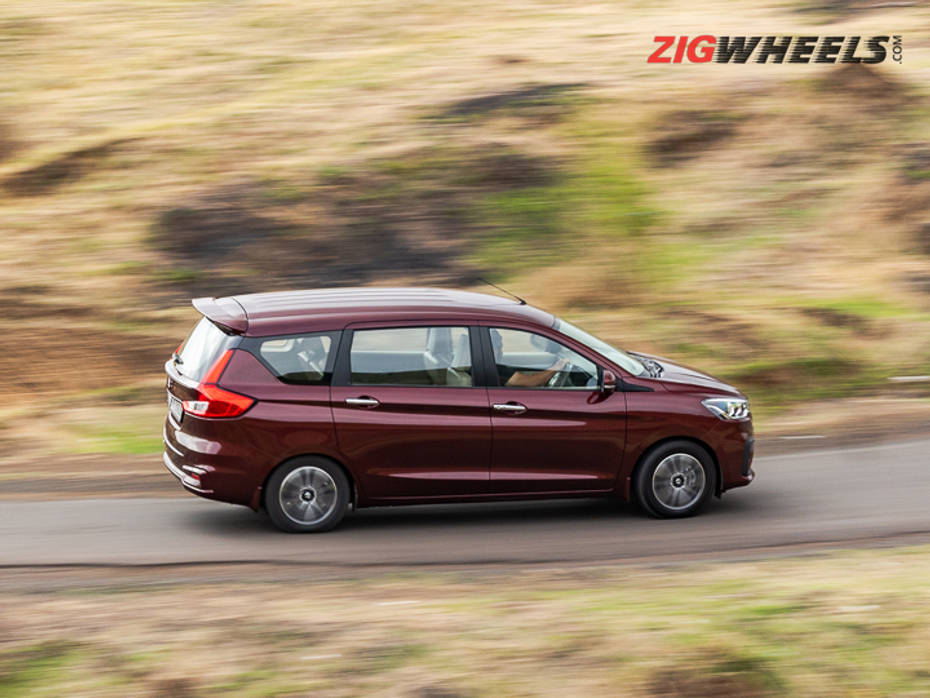 Well, almost. The Ertiga's suspension setup has always favoured comfort over handling and this one is not different. As long as you keep it at city speeds, speed breakers and broken roads won't bother occupants inside the cabin. On hilly roads, last row occupants will feel some in-cabin movement due to the body roll but it isn't too disturbing. No complaints for the first two rows, thankfully.
Looks The Same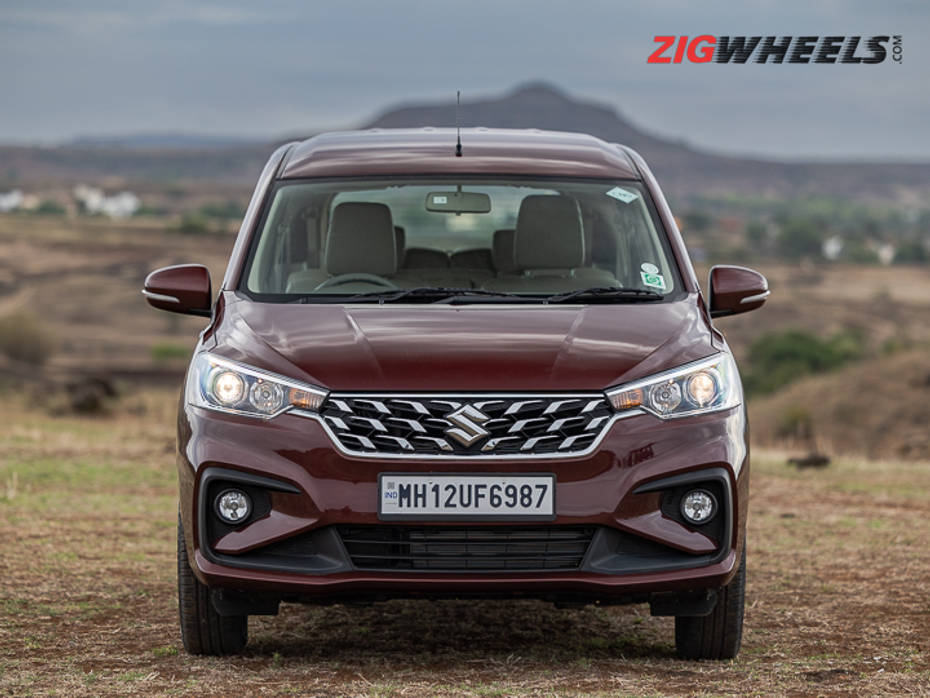 With the facelift, the changes to the Ertiga were too subtle to be noticed at first glance. The only prominent revision is the new pattern for the front grille, which now gets winged chrome details in place of chrome studs. The CNG retains all of these elements and looks identical to the petrol counterpart, apart from the stickers on the windscreens. There is not even a CNG badge on the boot.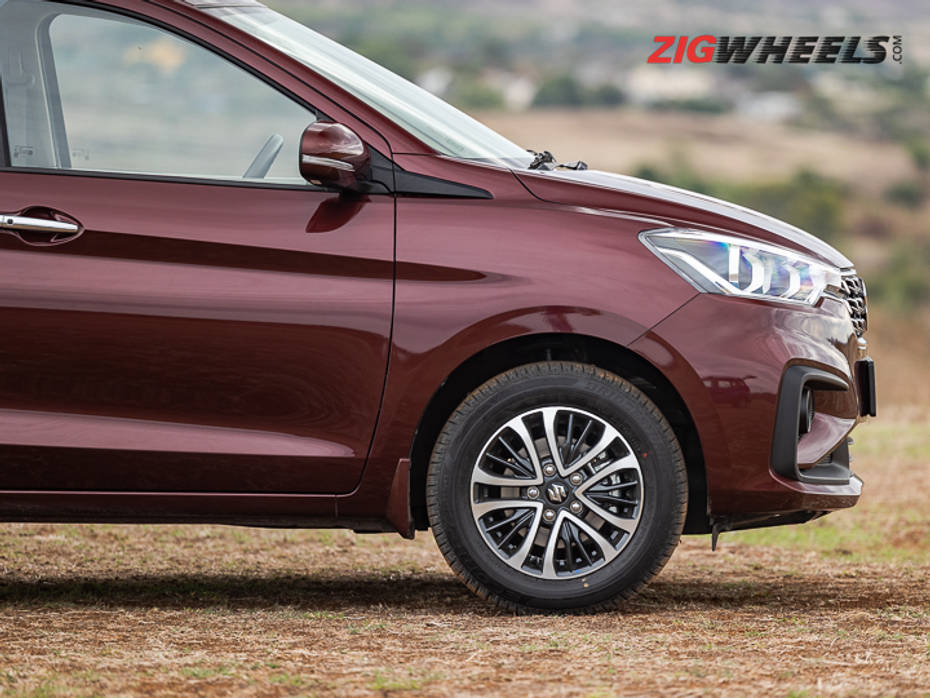 This means the new two-tone design for the alloy wheels are present here too. You now also get two fresh paint options to spec the MPV in. At the back, things are still familiar enough, with the only new inclusion being in the form of a chrome strip running the upper width of the bootlid.
A Cabin Full Of Features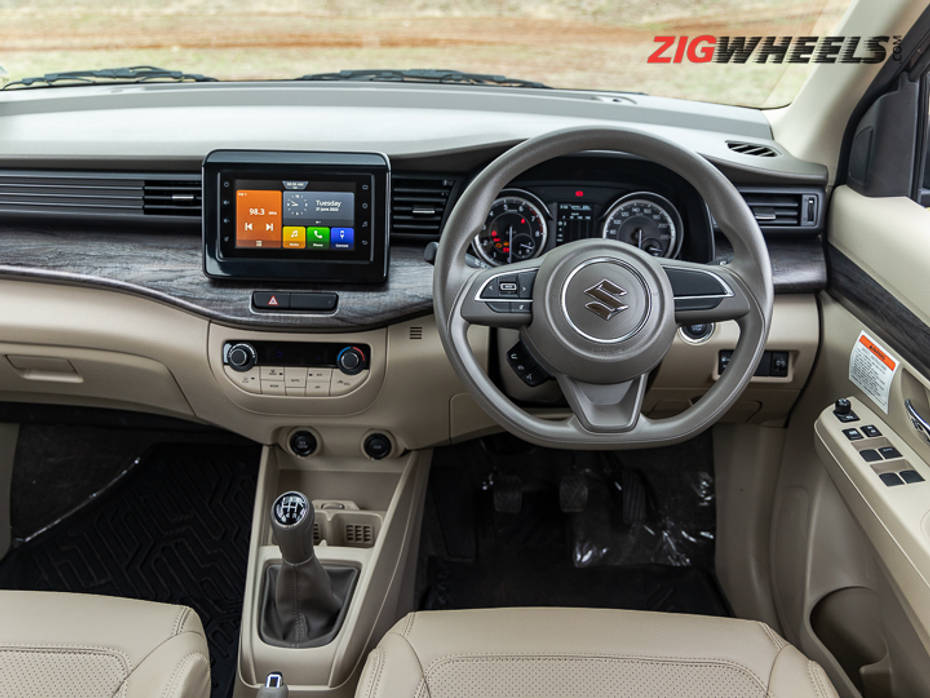 The cabin remains unchanged as well, with the only update coming (for the facelift) in the form of a metallic teak-wooden finish in place of the previous faux wood finish on the dashboard, and two-tone fabric upholstery. CNG can not be had in the top of the line ZXI+ variant, but is available in the second-to-top ZXI variant. So you get a coloured centre display in the instrument cluster which shows information such as dedicated CNG fuel gauge and total CNG mode time. However, we feel the carmaker should have equipped it with a mileage calculator, both for petrol and CNG modes.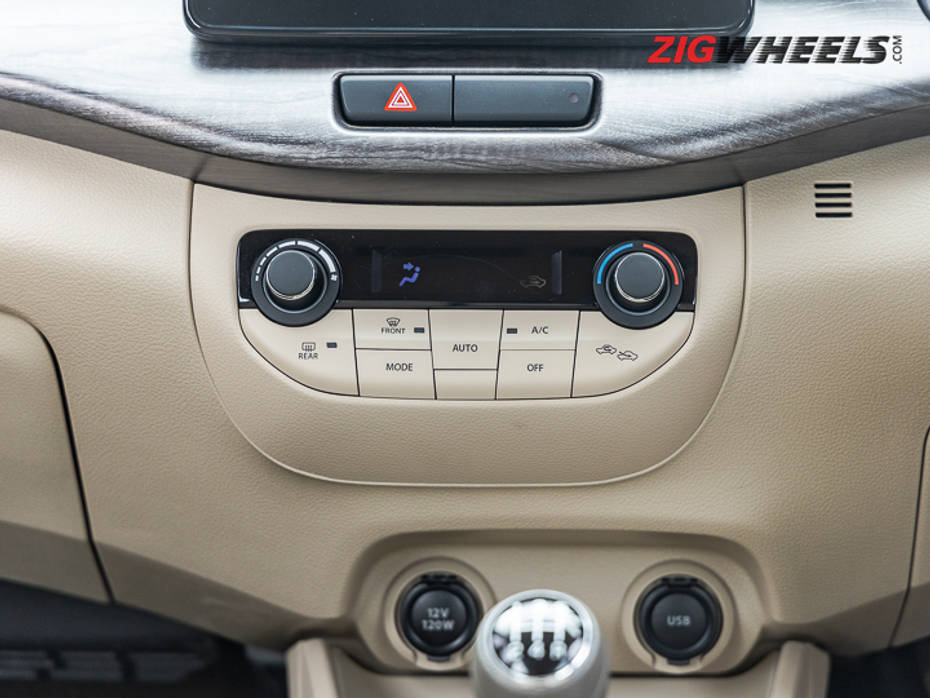 Other features include height-adjustable driver's seat, 6-speaker sound system, push-button start/stop, auto climate control, Suzuki's connected car tech, and rear washer and wiper. While Maruti is also offering it with the same 7-inch touchscreen infotainment unit as the top-spec ZXi+ trim, it doesn't feature a rear parking camera unlike the ZXi+. Other feature misses on the Ertiga CNG include automatic headlights, cruise control, dedicated CNG gauges, and four airbags.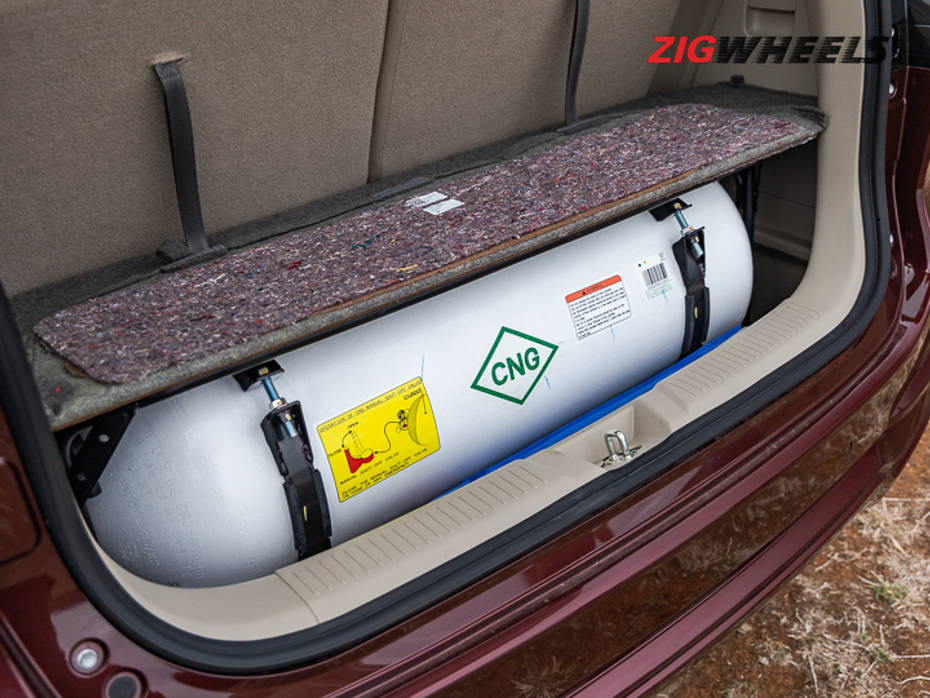 While everything inside remains the same for the CNG, there's one aspect where it lacks compared to its petrol counterpart -- and that's in boot space capacity. The CNG tank has been placed in the boot and has been covered properly. This lends a raised platform but is still practical. With all three rows up, there's space to fit only two soft bags but when the third row seats are fully reclined, you will have even less space.
Running Cost
| | |
| --- | --- |
| Premium over ZXi STD | Rs 95,000 |
| Claimed Mileage (CNG) | 26.11km/kg |
| Running Cost- CNG | 3.17/km |
| Claimed Mileage (Petrol) | 20.51kmpl |
| Running Cost- Petrol | 5.3/km |
| Driving distance needed to recover additional cost | 44,600km |
| Time to recover premium (50km/day) | 2.44 years |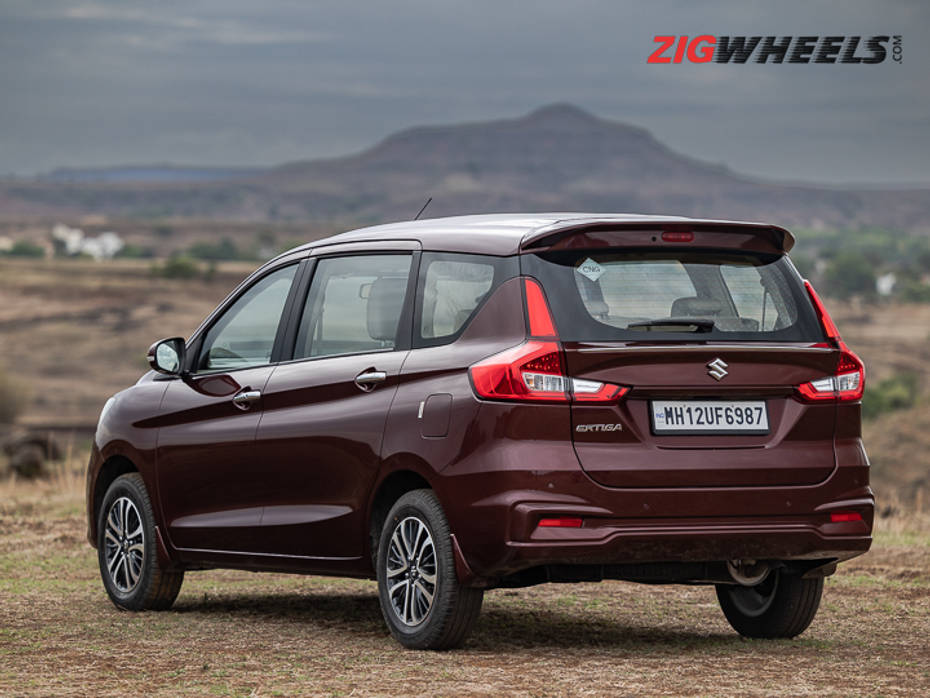 Maruti has priced the Ertiga CNG at a premium of around a lakh over its petrol variants. Given the current CNG prices (Rs 83/kg in Pune), it will take you around 2.5 years to recover this amount with a daily running of 50km. However, CNG rates have constantly been on the rise, as in the last two months, it has gone up by almost Rs 10. Just a year ago, the greener fuel option was Rs 30/kg less expensive than today.
Our Take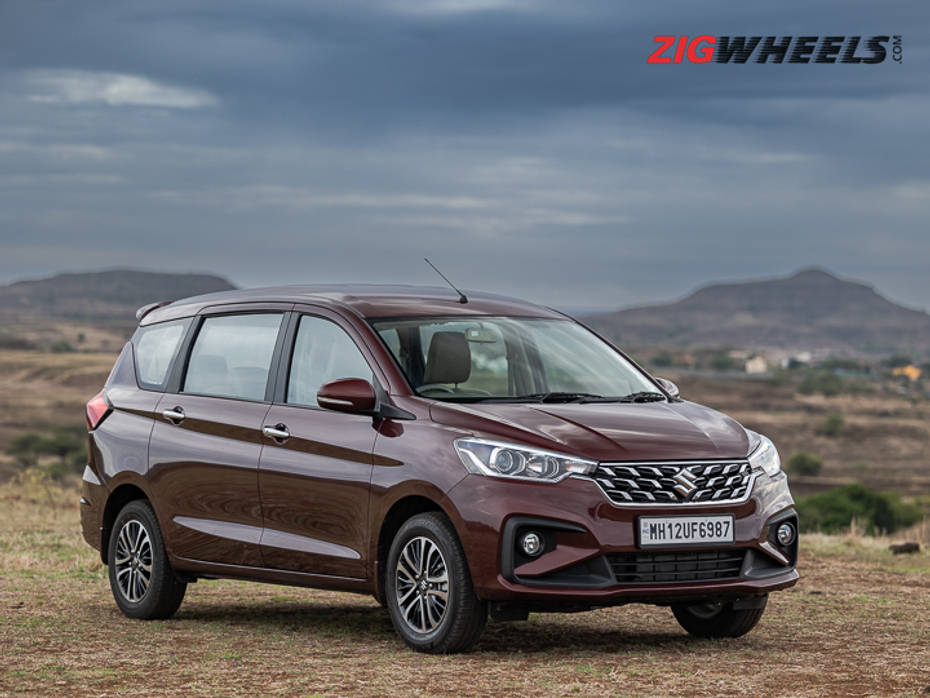 The Ertiga CNG is the only 7-seater in the country to offer a factory-fitted CNG option. Like all CNG variants, there are some compromises here too. The boot space is less, there's a premium of around a lakh in cost, and CNG pumps are still not as widespread, which makes filling it up a task.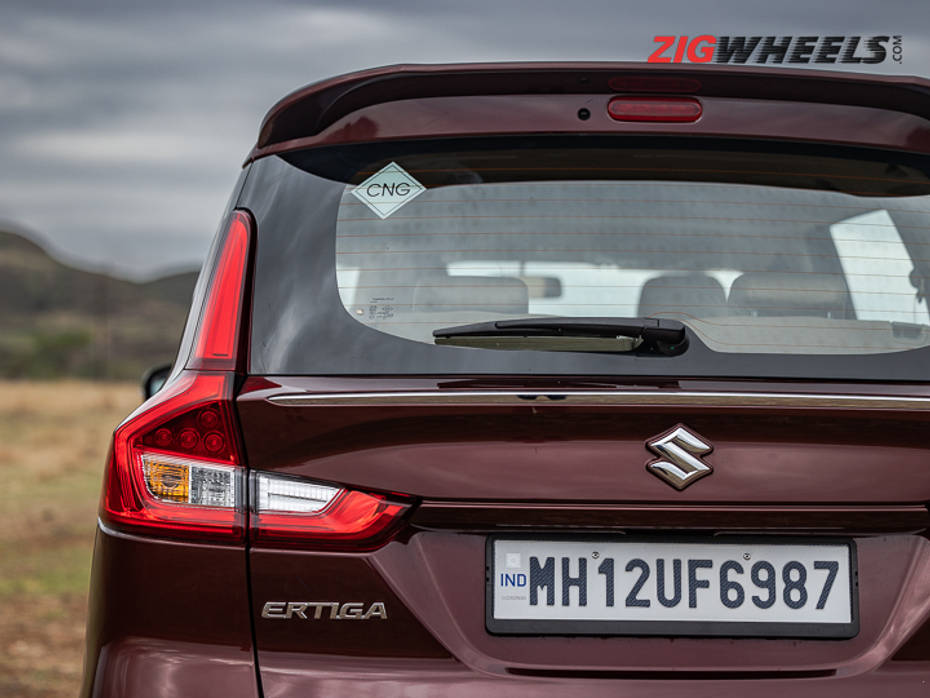 However, if you can overlook these negatives, your attention is drawn to the fact that it has been thoroughly impressive. Especially given how close the performance has been as compared to petrol even when fully loaded. Maruti's decision to offer it in a more loaded variant now is only the icing on the cake. So if you are looking to switch to the Ertiga CNG for a low running cost, we give it our full blessing.
Maruti Ertiga Video Review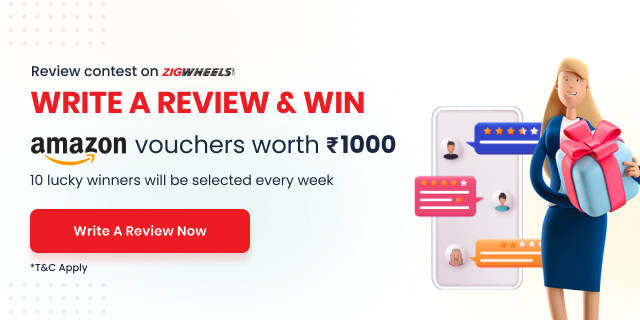 See what our community has to say!
NEW
India's largest automotive community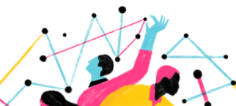 1 Other Things You Might Want To Do