Audi e-tron 55 quattro: Audi's Electric Flagship Of Today
---
Is Audi's electric future futuristic enough for you to add it to your future?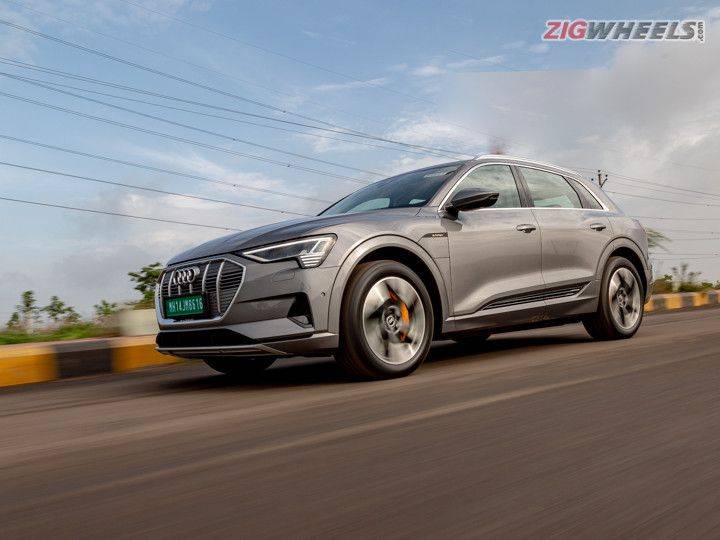 The luxury car market has started to light up with EVs. First it was Mercedes with the EQC, then Jaguar with the i-Pace and now, Audi with the e-tron. All of them cost roughly the same and offer roughly the same range as well. However, they differ widely in character. The Merc likes to stand out with the way it looks, the Jag is the sporty one and the Audi, like all Audis, doesn't like standing out and is the more sophisticated one. But, in a segment where buying decisions are made by the heart and not the head, this can be a deal breaker. Or is it? We find out by telling you reasons not to buy the e-tron.
1. If you want it to shout that it is an expensive EV.

There is something special about the way the international spec e-tron looks. It gets sleek cameras for mirrors, aerodynamic alloy wheel design to reduce drag, and that large grille up front is done up in striking silver.

However, in India, the e-tron does not get two of these three elements. Instead, it gets regular ORVMs and regular 20-inch silver alloy wheels. These two changes rob the e-tron of its special presence, making it look like just another Audi SUV. The only way to notice this is an EV is the green number plate.

That being said, road presence is certainly not something it lacks. As a luxury SUV, the e-tron looks rather handsome. Subtle details like the single-frame grille, high-tech digital Matrix LED headlamps with 4 horizontal slats and contours of the bonnet make it look muscular and beefy.

The alloy wheels too stand out with their design, and the yellow brake calipers help them pop. The yellow details continue with the e-tron lettering on the charger cover flaps, which are powered and open at the press of a button. You will find them on both sides of the SUV, though it's only the one on the left that supports DC charging. At the back, the fat quattro-like bum and sleek connected taillamps continue the muscular look.

Overall, while it may not be electrifying, the e-tron surely has presence. However, you are paying quite a premium for an electric SUV, and many of you would want it to shout it out to the world, which this doesn't.
2. If you have a small parking space.

The e-tron is massive! It is 4901mm long, 2043mm wide and 1629mm tall with a wheelbase of 2928mm. All of this, along with the muscular design and the bulging wheel arches makes for an intimidating SUV. So yeah, if you don't have parking for such a big SUV or are shy of driving a massive chunk of metal on tight streets, don't buy one.
3. If you want to keep believing the notion that EVs are impractical.

The e-tron isn't just capable of moving you, but all your luggage as well. It gets a massive 660-litre boot with a massive opening. Also, if you lift the boot floor, there is another tub there to store your dirty cleaning kit. And then you can fold the rear seats with the press of a button, opening up 1725 litres. Enough to move a house in.

Then comes the ground clearance. EVs being heavy often tend to compress the suspension a bit too much and rub their bellies on our gigantic speed breakers. However, the e-tron doesn't. The air suspension can raise the height for it to go over bad potholes easier, and even in Comfort mode it does not scrape even the tall speed breakers, like an SUV should. So if you want to convince your friends that EVs are impractical, stay away from the e-tron.
4. If you want your EV to feel like it's from the future.

Audis of recent times have all had a very luxurious, classy yet techy dashboard layout. You get three large screens (four if you count the heads-up display) along with a gloss black trim. The e-tron also gets just that. Nothing more. The cabin gets faux wooden trim, gloss black panels and leather everywhere, exactly what you get in any other luxury SUV. And there is nothing wrong with this layout as long as you are not expecting a flagship electric SUV to have holograms in the dashboard or floating displays to appear on the windscreen.

Even if your imagination isn't running that wild, what this e-tron fails to accomplish is the feeling of being in a futuristic electric (key word) SUV. Apart from a backlit e-tron logo, there is nothing here to tell that it is an electric SUV. Not even a battery percentage readout on the infotainment screen. I don't know about you, but I definitely would have liked a neon blue trim on the dash or atleast different graphics on the infotainment.
5. If you are woke.

If you are looking to buy an EV because you are seriously concerned about the environment, want to save energy, want a minimalist lifestyle or want to give back to the environment, then the e-tron will disappoint. It's a proper luxury SUV everywhere. The doors close via motors when you shut them gently. The seats, steering and boot gate are powered. The seats, steering and door pads are draped in leather. You have a panoramic sunroof, 4-zone climate control and a 360-degree camera with a 3D view. In pretty much every department, the e-tron is kitted up like any Audi flagship should be. So if you want to impress your Guru-ji that you have left the moh-maya behind, don't get the e-tron. But where are the ventilated seats?
6. If you don't like backseat passengers.

The e-tron's large dimensions have translated into a lot of space inside as well. And that space is as luxurious as… well, an Audi SUV should be. Comfortable seats, armrest with storage and cupholders, window shades, two charging ports, 2 zones of climate control and a stunning view out of the panoramic sunroof. Your family members would want to tag along with you no matter where you go. The only downside is that the backrest angle is a bit upright. So if you want them not to accompany you, don't get the e-tron.

On the brighter side, a crore-plus price tag usually gets with it a lot more toys in the back seat like powered seats, entertainment monitors or even an infotainment tablet. But this being an EV, all that budget went into the batteries underneath the floor. Maybe try telling them that?
7. If you don't want your cars to intimidate you.

The e-tron can change personalities with the touch of a button. In Efficiency mode, it drives like a regular car with 150-odd horsepower. You can drive with a heavy right foot and it will obey commands nicely. In Comfort mode, it starts to pick up speed quickly if you show urgency with the throttle. However, switch to Dynamic and things change.

The e-tron unleashes its 408PS power and if you dare go all the way down with the throttle pedal, the e-tron explodes ahead. Before you know it, you are way faster than what's legal or even sensible. And if you do this while getting off the line, it puts you so far back in your seat that you can have a face to face conversation with the backseat passengers. It takes just 5.7seconds (claimed) for it to reach 100kmph as the two motors with the Quattro all-wheel drive are putting 664Nm to the ground. It shows no signs of slowing down beyond that as well.
8. If you want to out drag its petrol-powered counterparts.

The e-tron is seriously quick and the in-gear roll-on acceleration is mind boggling. However, the Audi RSQ8 gets to 100kmph in 3.8seconds. And also, the top speed here is capped to 200kmph. So while you will be able to outrun many things on the road, don't buy one if you want to take part in a lot of fuel-burning drag races.
9. If you want to out drag your electric powered counterparts.

The e-tron weighs in at 2520kg. That is more than the Jaguar iPace (2133kg) and the Mercedes EQC (2425kg). This could also be the reason why it is the slowest to reach 100kmph in this group, with the Jag doing the sprint in 4.8seconds and the Merc in 5.1seconds. However, with the speed of the i-Pace also being limited to 200kmph and the EQC limited till 180kmph, you will be able to catch them.
10. If you want your SUV to feel sporty around corners.

The e-tron has so much electronic wizardry that despite its size and weight, it can hold a tight line around corners. It sure is dramatic and you do feel the weight of the SUV being tossed around. But it is so well managed by the Quattro system and the torque vectoring that it all feels artificial. Like you are a passenger in a taxi lap. So if you want the drive to feel sporty, don't get the e-tron.
11. If you want to have a single-pedal drive.

The e-tron has two levels of regenerative braking. Level 1 is 0.01g which is activated by tapping the pedal shifter once, level 2 is 0.1g which comes on by pressing the pedal shifter twice. The more aggressive regen comes in at 0.3g only when you press the brake pedal. The first level is soft but the second level can be felt braking the SUV strongly. However, the throttle alone, even in level 2, cannot be used in stop and go traffic meaning there's no one-pedal solution.
12. If you want to brag about claimed range.

The 55 quattro that we are driving has the largest battery pack (95kWh) of all the electric luxury SUVs on sale in India. However, the claimed range of about 400km in the WLTP cycle is not as much as the competition, which claims about 450km. That being said, the range is more than enough to handle your daily or even weekly commutes quite easily.
13. If you like taking long coffee breaks.

Charging an EV is a lengthy process and if you like spending that time sipping coffee or reading a book, don't buy the e-tron. Because the e-tron is capable of some seriously quick charging. It takes just 30 minutes to get it up to 80 per cent via a 155kW DC fast charger. That's just enough time for a quick trip to the loo and for your barista to brew your venti. However, good luck finding a 155kW DC fast charger in India. As of now, it will take you 4.5 hours via the 22kW AC on-board charger that can be plugged into a 15 Amp socket. And if you can find a 50kW public fast charger, this time is reduced to just under 2 hours.
14. If you don't have the Rs 1.5 Crore (expected) to buy one.

It is going to cost a lot of money. As much as some of the flagship luxury SUVs which are a class bigger. But if you have the spare change and decide to get one, the e-tron is a fantastic SUV to have. It's big, luxurious, well appointed and very, very quick. All of this while being thoroughly practical and capable. And this means that the e-tron can easily be your everyday SUV.

The only thing that the e-tron can't do is transport you to the electric future. That is, it's very much an SUV of today which you can sit in and drive along without feeling out of place. And conversely, it won't fully satisfy your expectations of being seen in or experiencing an SUV from the future. Depending on where you stand in this argument, it can make or break the decision for you.
More on Audi e-tron

Rs. 99.99 Lakh Onwards
Ex-showroom, Delhi
See what our community has to say!
NEW
India's largest automotive community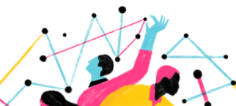 4 Offers Available