2017 Harley-Davidson Roadster: First Ride Review
Nov 25, 2016
Views : 25824
---
The latest addition to the Sportster family is touted as a great handler and an almost all-new motorcycle. We rode it through some twisties to see how it fares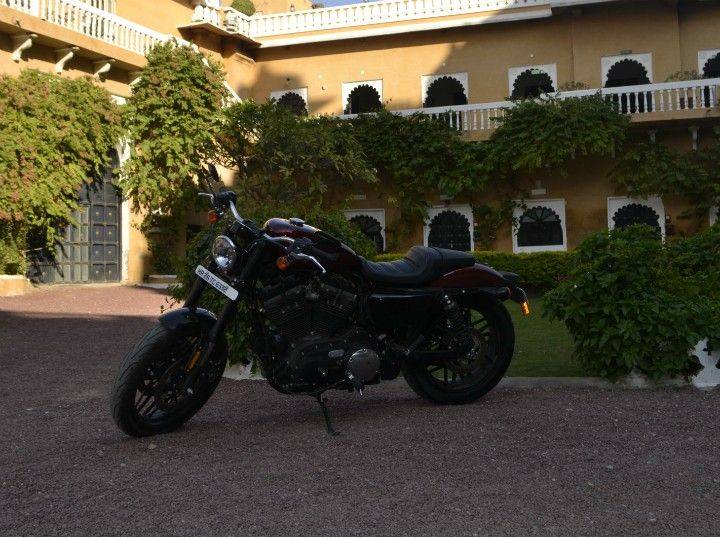 I dismounted the Road Glide at our final stop towards Deogarh in Rajasthan and reluctantly handed over the keys to a fellow journalist. I was handed the keys to the new Roadster equally reluctantly by another compatriot. "Have fun on the bends." was what I heard in a muffled voice that came through his helmet. I gave a thumbs up and walked towards the motorcycle. The new Roadster is the latest addition to Harley-Davidson's Sportster lineup, and looks similar to the other Sportsters with its chopped fender and small headlamp but is in fact a very different kind of motorcycle. The shape of the tank is sure to remind you of the Forty-Eight's 'Peanut' tank but this isn't the peanut, as it is the much larger 'Walnut' tank, and we don't understand the obsession with dry fruits either. And unlike the Forty-Eight, the Roadster features mid-set pegs, slammed handlebars, offset wheels at both ends and analogue and digital instrumentation.

Sit on the rider's perch and you realise the riding position is a lot more committed as compared to the other Sportsters. You sit rather hunkered down with your wrists supporting most of your weight, the rider's seat contours upwards like it used to on the old XR1200, and this feels good. There is however no place to keep your knees so you do tend to feel a bit more exposed than you would normally like. The engine is the same 1202cc, V-twin Evolution engine that powers the 1200 custom and Forty-Eight. When you start the motorcycle the engine comes to life with a prominent shudder and the entire motorcycle vibrates and tingles even after the engine is done stretching and twisting itself. The gearbox is a 5-speed unit that sends 96Nm of torque to the rear wheel.

On the move, the Roadster feels like a typical Harley. There is a strong low to mid-range punch which peaks at just 3750rpm. And every time you twist the throttle you're catapulted forward with the typical Harley V-twin rumble. The gearbox slots every gear perfectly but not without its war cry of a jackhammer. But yet it feels different. When you start attacking corners it responds gleefully without a word of protest or even a raised eyebrow. About 50km from Deogarh lies a long and winding section of twisties any biker would lust over. I was skeptical about the Roadster's performance there but never have I been so happy to be proven wrong. The new suspension setup works wonders for the handling of the Roadster. The 43mm cartridge type inverted forks up front do a great job of keeping the front end planted even on bumpier sections. The front end doesn't want to kiss the ground anymore no matter how hard you are on the brakes.

The rear gets a similar emulsion type shock setup as the Road Glide, albeit with a screw type preload adjuster. As a result you can get some amount of lean around corners, while you open your eyes wide in disbelief that you're leaning a Harley-Davidson into corners. The setup inspires confidence enough to have you to push the motorcycle further, in conjunction with the sticky Dunlop tyres that keep the bike firmly planted. Plus, the twin disc setup up front provides ample brake feel and force to give you the confidence to brake late and with conviction. The pegs still feel a tad too long and if you do get overzealous, the pegs do scrape the tarmac but there is quite some way to go before you start chafing them. In addition, the motorcycle is completely devoid of rider aids but you rarely ever miss them unless you swerve around a truck to find another one stationary on the fast lane of a six lane highway.

But all of this fun characteristic comes with a few trade-offs as I found out. Once we were through the twisties and the road straightened out, everyone who was miles behind me in the corners started pulling ahead one by one. For a fact, the Roadster's engine feels great around the 100-120kmph mark but go faster and it will comply, but not without protesting and offering a lot of vibrations. The suspension is tuned to perfection for handling and I don't remember riding a Harley as surefooted and with so much confidence as the Roadster, but the sporty setup means the ride is far from comfortable. Further, this isn't meant to be a comfortable mile muncher, and can be very exhausting to ride over extended periods.

Having said that, I will still maintain that the Roadster feels properly modern. It feels well-packaged and engineered and not just fiddled with to be called a 'new bike'. It looks great, can hold its own around corners and has brakes that provide plenty of stopping power and feel. It feels more apt as a fast, fun to ride motorcycle you can enjoy riding every day, or take for that Sunday morning breakfast run, though it isn't exactly a touring machine. In keeping with that, the fuel tank can only hold 12.5 litres of fuel, which translates to a range of around 200km. And when you think of the Roadster as an everyday motorcycle, you cannot deny the fact that at Rs 9.7 lakh ex-showroom you get a lot of motorcycle which can put its money where its mouth is. And I can say that because all requests for further switching bikes was politely (but firmly) refused.
More on Harley Davidson Forty Eight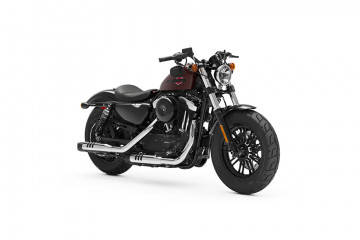 Rs. 11.75 Lakh Onwards
Ex-showroom, Delhi
See what our community has to say!
NEW
India's largest automotive community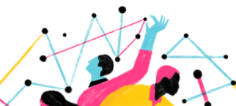 5 Offers Available