This Custom BMW R NineT Is So Good That We Wish It Was Real
by Alpesh
Jul 27, 2019
Views : 2331
---
This sci-fi interpretation of BMW's R NineT is the brainchild of artist Doruk Erdem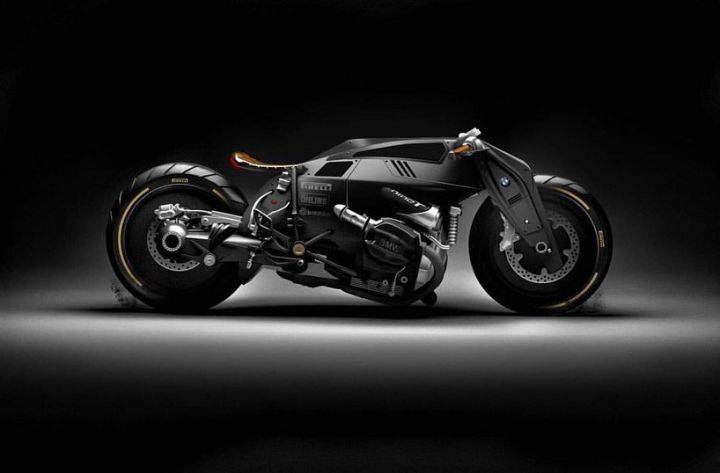 A few weeks ago, BMW had unveiled a special edition of the R NineT to commemorate its 50th anniversary. The special edition BMW, called the R NineT /5, was quite a stunner to look at, mainly because of its old school charm. However, the images that you are looking at now are of the Atlas, which is the total opposite of the R nineT /5. And to be honest, it is one of the best concept motorcycles we've ever seen. But sadly, this interpretation of BMW's scrambler is limited to the world of pixels and us, mortals, are not going to see it make it to the real world any time soon.
Artist Doruk Erdem is the genius behind this awesome concept. And the Atlas is not his first project, mind you. There are several designs to his credit on his website which will make your jaw drop. So coming back to the Atlas, then. Its low-slung stance is similar to what you may have seen on motorcycles aimed at land speed records. The suspension setup seen on the standard R NineT has been swapped with a big girder fork. Also, the spoke wheels have been replaced with billet wheels wrapped in fat Pirelli tyres.

Going with its ground-hugging stance are the custom, low-set clip-ons and a custom seat which we don't think is comfortable. Although it's just a rendering (an amazing one that too), the attention to detail is other-worldly; every bolt and even the tyre patterns are clearly visible.
Now, we know that it's just a rendering, but what if BMW Motorrad with all its might actually decides to build this thing...for real! That might be a long shot, till then, all you can do is just gawk at these images.
Add Your Comments