Suzuki Motorcycle India, Maruti Suzuki To Share Resources And Dealers
by Aakash
Oct 17, 2016
Views : 5729
---
The resource-sharing aspect should see Suzuki make its high-end products in India at lower than current costs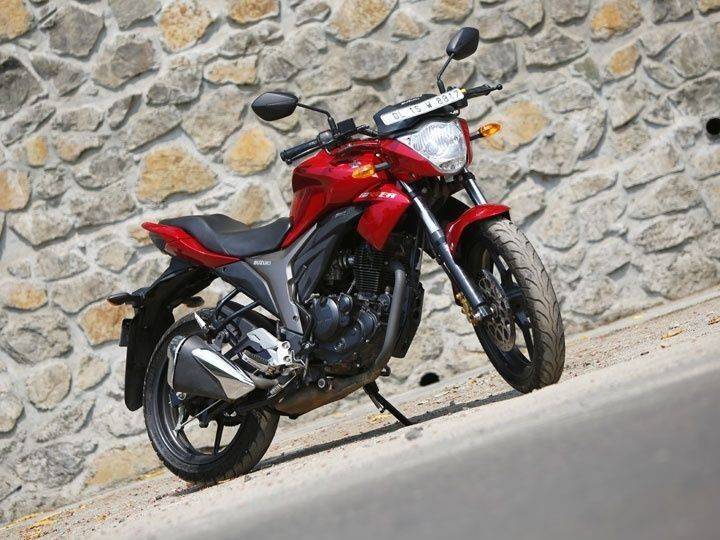 Usually, Japanese corporations like to keep their various businesses separate from each other. Take Honda and Suzuki, for instance. Both make cars and two-wheelers. However, when was the last time you heard their car and two-wheeler businesses coming together for any project? But this is about to change since Suzuki Motorcycle India will soon make use of Maruti Suzuki's resources. This means some Maruti Suzuki outlets would sell Suzuki two-wheelers and the latter will use the former's suppliers. What does that imply for the two-wheeler–maker since the carmaker has a strong base in India? Here are a few implications we could think of:
1. More two-wheelers
Utilising the suppliers of Maruti Suzuki, the Japanese two-wheeler–maker will be able to introduce more motorcycles and scooters – ranging from budget vehicles to high-end offerings – in India. What's more, these new vehicles can be manufactured in India, keeping the costs low. In a country like India, this has worked wonders for Maruti Suzuki. So there's no way it will not work for Suzuki's motorcycle business too. Speaking of low costs...
2. Cost reduction
Since both businesses would make use of the same suppliers, the cost of making parts for two-wheelers would be lower than what it is right now. What this can result in is not just the low cost of products and spare parts, but also reduction in the prices of high-end offerings. The local assembly of the Hayabusa has already resulted in making the bike more attractive to buyers. With the fit and finish being on par with international standards, this should bring about a change in the build quality and reliability of offerings.

3. Improved after-sales services
There is a sentiment among buyers that Suzuki, in general, is not on the same level as Honda or Bajaj, or even Yamaha. The area in which the company falters is the after-sales services. Bajaj and Honda have been doing great for a long time when it comes to providing effective and efficient after-sales services. Yamaha, since it launched the Gladiator a few years ago, has made significant improvements in this area and is nearly at the top. Suzuki, not so much. However, Maruti Suzuki is definitely at the top when it comes after-sales services for cars. Perhaps Suzuki Motorcycle could learn a few tricks from Maruti Suzuki.
4. Boost to brand value
Suzuki is more than just a name. It is a literal icon of the motorcycle world – think Gixxer, especially the Gixxer 750 or GSX-R750. One can use them all day, on track or street, and they work as advertised, and have bulletproof reliability. Then consider the Hayabusa. That name itself is the reason why there is a gentleman's agreement between Japanese bike makers when it comes to top speed. The name refers to a bird that kills the blackbird. The Hayabasa literally killed the blackbird (Honda CBR 1100XX Super Blackbird) on its way to becoming the fastest bike in the world. This legendary bike maker is, in India, insignificant. However, Maruti Suzuki can help it gain its mojo in the Indian market.
5. Boost to local manufacturing
This move works not just in favour of Suzuki but for the rest of the players in the industry too. Right now, there are a number of automakers that are not making vehicles in India, which means they have to bring in their vehicles via the completely built unit, completely knocked down unit and other such import routes. While the tax slabs vary according to the route, there are still steep taxes imposed on such products coming to India via any import route. Suzuki's businesses, when combined, can demonstrate that not only is India among the most important markets for the company but that manufacturing products here is a great prospect as well. Coupled with the Make-in-India initiative by the Indian government, it would be a win-win scenario for the entire country.