Mahindra Thar Two-Wheel Drive: Should It Be Made?
May 23, 2021
Views : 3232
---
Rumours are rife about an entry-level Mahindra Thar. One which could take the utility of a Bolero or TUV300 and package it into something a little more spicy. But does it make sense?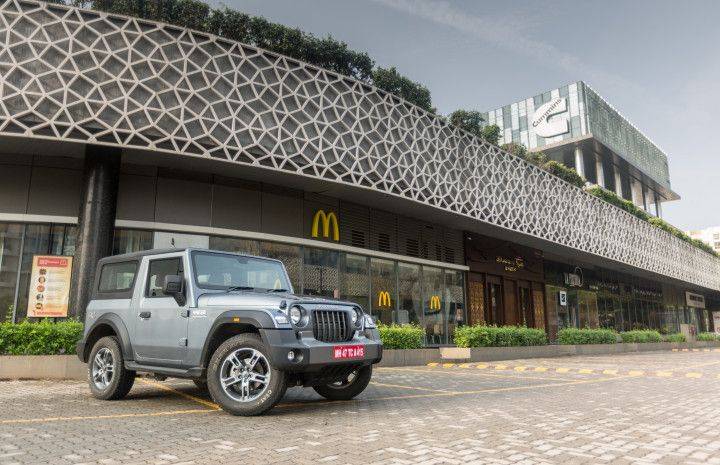 The new Mahindra Thar has the proportions to help it benefit from India's sub-4 metre rule for cars.

It has proved that India will accept, spend and patiently wait for a lifestyle SUV.

While 4x4/AWD are often rejected citing low demand, a package protecting it with an off-beat body style can make it mainstream.
First, a little context. Prior to the reveal of the new Mahindra Thar in August 2020, many believed it would have a cost-focused base variant that'd get Mahindra's 1.5 litre, 3 cylinder diesel engine, leaving the lifestyle picks/variants for those with a juicier budget. Such a variant would be focused towards rural India, where its predecessors like the MM540 and Thar Di are still in use.
However, former MD & CEO of Mahindra & Mahindra, Dr. Pawan Goenka, made Mahindra's vision for the new Thar clear with these lines at its reveal on Independence Day: "Do we stay below the 1.5 litre cutoff? And the unanimous decision was no. The Thar is all about power."
Seems like a pretty clear cut statement but the rumours have returned, possibly fuelled by the discontinuation of the Thar's base AX 6-seater variants. So, until we have an official statement on the matter, here's our perspective on the launch of a tamer Thar.
Why It Could Be Launched


It's Feasible
Converting a 4x4 into a 4x2 SUV is a small ask. It doesn't require extensive redevelopment, involves manageable adjustments on the production line and doesn't warrant investment into new hardware. Mahindra will merely have to take the drive away from the front axle, which would make it lighter and of course, cheaper.
The Di Demand

Thar CRDe image used for representation only
This is the beauty of the Thar's split personality. While it is largely viewed as a desirable lifestyle product that buyers get to indulge themselves, for many, the Thar is a simple machine that can go through unforgiving terrain. The Thar Di (direct injection), essentially a tractor with smaller dimensions and a white number plate, was just that.
However, it was discontinued in 2019 owing to changing emission/safety norms. At the end of its life, it was priced around Rs 7 lakh ex-showroom and was offered with both 4x4 and 4x2. Today, the cheapest Thar starts at an ex-showroom price of Rs 12.11 lakh. The audience that wants a simple, rough-road friendly Thar may not see the sense in spending that kind of money.
While they want something that can deal with bad road conditions, they don't necessarily need a lot of power or even 4x4. Launching a 4x2 version paired with an engine with usable if not impressive performance could get these buyers back into the Thar's fold.
A Cheaper Thar Is A Cheaper Thar

The new Thar has roped in over 50,000 bookings so far. While these bookings could be for the petrol or diesel, manual or automatic, 4x4 is part of the deal. However, it is very likely that if the exact same package was offered in a cheaper 4x2 form, many of these buyers would choose that instead.
Several people who've booked a Thar will never take it through more than a pothole on SV Road and would gladly shave off Rs 1 lakh - Rs 1.50 lakh or so from their budget to skip the 4x4 muscle. However, there are two caveats to this perspective:
Such buyers wouldn't want a barren looking base variant. It would have to be the same Thar, just without 4x4.

They would likely want the praiseworthy engines and transmissions of the new Thar and not the 1.5 litre unit.
The Arguments Against It
Dude, Where's My Thar?

The Mahindra Thar has proven to be almost too popular. Waiting periods for it are nearing a whole year in major cities, so it would be a herculean task to cater to the additional demand that would come with the launch of a new variant.
The Boss Man's Quote
Read Dr.Goenka's quote above
The Alternatives

If buyers want a rough-road-ready SUV that's basic, they do have the option of the Bolero already. It's a proven product with a strong reputation for being reliable and tough, and can seat more people than the Thar would. There's also a more modern alternative in the TUV300. Bear in mind, the base AX 6-seater variants of the Thar were dropped to ensure the 4/5 star crash test rating would apply across the model range.
So even if Mahindra launches a cheaper base Thar, it would most likely still be a 4 seater with 2 doors. For it to make a difference in rural India, side facing bench seats would be non-negotiable for most, and that doesn't look like a need that will be satisfied, at least until the 4-door Thar arrives.
Popularity Doesn't Equal Sales Hit

Overall, the old Thar sold only in the triple digits each month in 2018 and 2019. Evidently, while the Thar, including the Di, did have a good reputation, a basic low cost Thar is still catering to a small demand. Additionally, those who want an off-roader that's old school and bereft of dependence on electronics often look to the used car market. Not only does it save money, these old off-roaders have bodies that can be repaired more cost-effectively.
Mahindra Thar Video Review
More on Mahindra Thar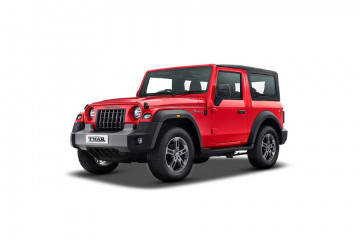 Rs. 12.78 Lakh Onwards
Ex-showroom, Delhi
See what our community has to say!
NEW
India's largest automotive community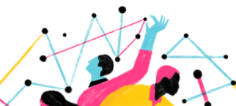 4 Offers Available