Hyundai Pony: Remembering Hyundai's First Mass-produced Vehicle
Apr 19, 2021
Views : 2136
---
With Hyundai's latest concept honoring its roots, let's rewind the clock back over 45 years to how it all started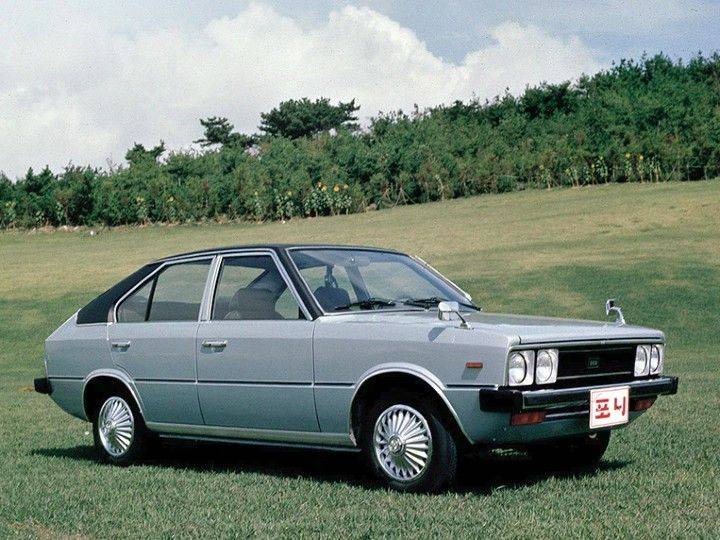 Hyundai recently paid homage to its roots by reimagining the Pony hatchback as an EV concept for the 21st century. This particular hatchback is quite the landmark in Hyundai's history, as it was the carmaker's first ever standalone vehicle. Let's turn back the clock on how the Pony came about.
Beginnings

While, technically, Hyundai's first model was the Cortina back in 1968, it was actually a Ford model, Hyundai simply handled the assembly in South Korea. It was only in 1974 that their plans to develop their own model started taking shape. With some help from George Turnbull, ex-Managing Director of Austin Morris at British Leyland, and designer Giorgetto Giugiaro the carmaker finally took the wraps off the Pony at the Turin Motor Show in October 1974, and began production in 1975.
The Pony

Hyundai's debut model was a compact hatchback that looks very similar to the Volkswagen Scirocco that debuted just a year earlier at the 1973 Geneva Motor Show. The similarities are pretty clear to see in the proportions as well as the rounded headlight and tail light design. That's thanks to the two hatchbacks being designed by the same person, Giorgetto Giugiaro.
It was powered by 1.2-litre, 1.4-litre and 1.6-litre inline-four Mitsubishi engines. They produced 55PS (1.2-litre), 68PS (1.4-litre) and 74PS (1.6-litre) of power. 4-speed manual and a 3-speed automatic transmission options were on offer.
2021 Concept EV

The Pony Concept EV isn't just a random rendering; Hyundai actually reverse engineered a first-generation model and retrofitted some 21st century bits while still honoring its roots. Up front, the circular headlights and rectangular tail lights have received a pixel LED pattern similar to the Ioniq 5 EV. The wheels are a bit more modern, with the fender-mounted wing mirrors utilising a camera system.

The concept's cabin blends retro and futuristic bits, with a speed-gauging instrument panel made of lighted vacuum tubes. That's complemented by a voice-activated steering wheel, and a curved centre display with controls for navigation, phone and media controls.

The biggest difference between the 2021 Pony Concept and the original hatchback is that the concept runs on electric power. But Hyundai didn't spill the beans on its capabilities.

Sure, over 45 years have passed since the Hyundai Pony first appeared, and the 2021 concept is just a one-off model. But it's refreshing to see that the carmaker has managed to evolve, while also honoring its roots.
Here in India, Hyundai's model lineup includes the Grand i10 Nios, Verna, Elantra, Aura, Santro, i20, Venue, Creta, Tucson and the Kona Electric.
See what our community has to say!
NEW
India's largest automotive community