Hyundai Elantra Facelift Looks Like A Cross Between An Audi And A Lexus
---
We're not too kicked about what we see, but we're hoping it looks better in person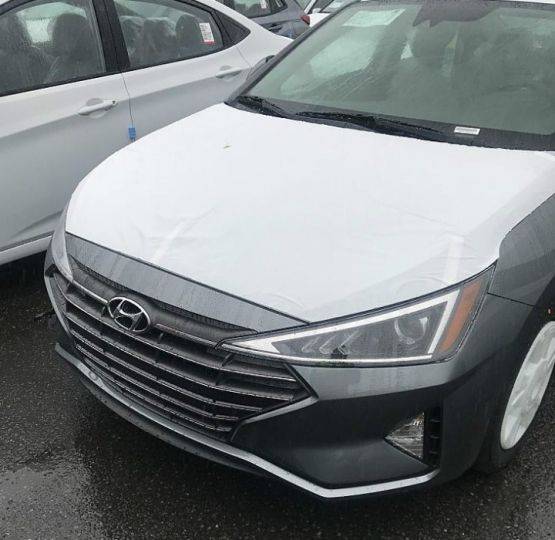 Here's your first properish look at the new Hyundai Elantra. Err... by new, we mean facelift. And, we aren't entirely sure if such a drastic change was required to begin with.
The Elantra was among the first cars in India to adapt Hyundai's new, sober Fluidic 2.0 design philosophy. Even at the unveil of the new Verna, Hyundai insisted they wanted their design to be less flamboyant to ensure they age well. What we see with the updated Elantra, however, is quite the opposite.
Check Out: Hyundai Elantra: Review

While the basic size and shape appears similar to the current generation, the front and rear profiles appear to have been given a thorough makeover. The face features XL-sized headlamps that stray into the grille. It's almost Lexus LFA-ish in that sense, and if you look closely, you'll spot some neat LED elements in them too. Hyundai's signature "cascade grille" is now even wider (!) and looks very similar to what we've seen on modern Audis. There's a nice chrome underline under the slanting 'H' insignia, too. The bumper itself is a whole lot more aggressive now thanks to a pronounced crease between the headlamp and the foglamp. Speaking of which, the foglamp is triangular now and is flanked by Hyundai's signature air curtain vents too.
Over to the rear, the biggest change is the fact that the number plate has moved from the boot lid to the rear bumper, which itself has been heavily reworked and features a more prominent dual-tone scheme to mimic a diffuser. The split tail lamps, too, have been revised to look a lot sharper and pointier than before. We don't spot any other sheet metal changes based on the spy shots, though.

Going by the orange reflectors, the cars in the spy shots look like the US-spec version of the sedan. And on that note, we're praying this is a market-specific update. We at ZigWheels think the current Elantra looks way better than this one. So forgive us for staring at pictures of the current one to make ourselves feel better.
Recommended Read: Hyundai Elantra vs Toyota Corolla Altis vs Skoda Octavia