Audi Chooses Petrol, Electric Route For BS6 Car Line-up In India
---
The carmaker might reintroduce diesel if demand persists post-April 2020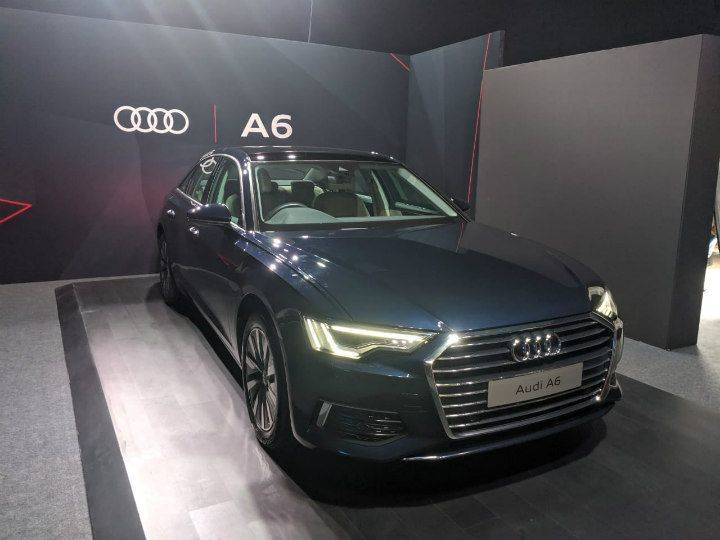 Audi won't be upgrading its diesel engines post-April 2020.
The carmaker is looking to bring cleaner hybrid and electric vehicles in India.
It might reintroduce diesel variants if demand exists post BS6 emission norms.
On a revamp mode in India, Audi has nine new cars in its pipeline for launch over the coming months and is hence offering big discounts on the Q5 and the Q7. The carmaker recently launched the new A6 and A4 Quicklift, both of which are petrol-only models. If you're waiting for their respective diesel variants, you're out of luck. Audi India has announced that it will bring only petrol, hybrid or electric models, post-April 2020. The carmaker won't upgrade its current lot of diesel engines to meet BS6 emission norms. However, it might bring back diesel engine options if there is enough demand for them at a later time.

Currently, India is on BS4 emission norms and post-April 2020, all automotive manufacturers need to ensure that their vehicles meet BS6 emission norms. The jump from BS4 to BS6 is a major upgrade and will require mechanical upgrades. Diesel engines require a handful of changes that eventually drive up the cost. Due to that, manufacturers are anticipating a drop in diesel vehicle sales and will therefore pull the plug.

Audi has two diesel engines in its current portfolio - a tried and tested 2.0-litre TDI and the 3.0-litre TDI V6. The 2.0-litre TDI engine develops 190PS and 400Nm, and the 3.0-litre TDI puts out 249PS and 600Nm. While the manufacturer has a Euro 6 (BS6) compliant version of both engines abroad, it won't bring them to India due to high costs.

Audi has said that it might bring back diesel engines if demand persists. Don't expect that to happen immediately as the carmaker has said: 'It'll take a while'. Currently, petrol vehicles in the luxury segment account for 35 per cent of the total sales and the number is expected to increase. To compensate for the lack of diesels, Audi is looking to bring hybrid, mild-hybrid and plug-in hybrid cars to the country. It will also make full use of the central government's rule, which allows manufacturers to import 2,500 units without homologation.

Among the nine upcoming cars is the all-electric e tron SUV, which will debut as India's first luxury electric SUV. It will be powered by two electric motors that develop a combined output of 408PS (in boost mode). Fueling the electric motor is a 95.5kWH battery pack that can take you 400km on a single charge. Prices for the e tron SUV are expected to start from Rs 1.40 crore with a debut likely by the end of 2019.
Add Your Comments