Five Slowest Cars To Have Come Into Our Garage (And One Unusual Suspect)
Apr 18, 2021
Views : 3116
---
We aren't always testing the exotics for their acceleration runs. We also need to get behind the wheels of some of the slower cars coming into the Zig garage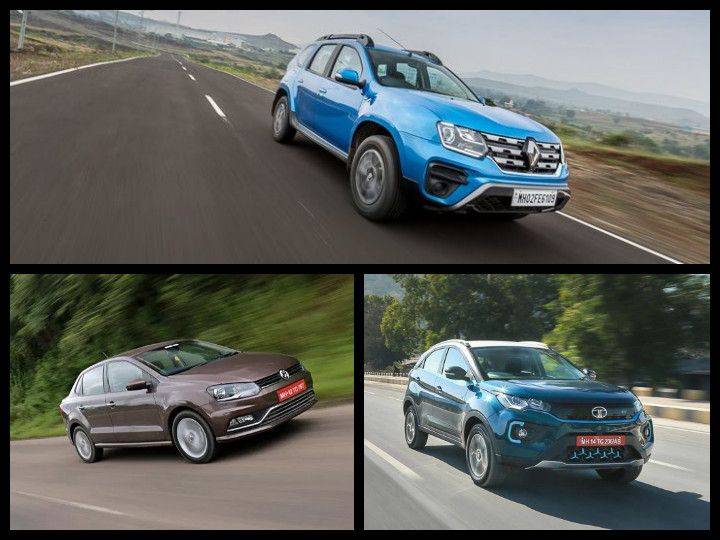 Road testing is part of the car enthusiast's job. And it is good fun when we are testing cars like the Audi RSQ8, Mercedes-AMG GLE 53, or even the Skoda Octavia RS 245. But allow me to let you in on a secret -- not every machine is an exotic. There is a massive difference in performance between a car making over 500 horsepower and one that makes a meagre 68PS. But hey, that's what a regular day for us looks like.
We thought you might want to know, so here are five laggards we've tested at the Zig garage.

The Duster's 1.5-litre naturally aspirated petrol engine came with a CVT before the Turbo variants debuted. While it did a decent job during daily commutes and relaxed highway drives, its acceleration wasn't what you could describe as 'brisk'. The Duster CVT went from 0-100kmph in 17.15 seconds, making it the fifth slowest we've tested until now.
The CVT has since been discontinued from the naturally aspirated unit and introduced in the 156PS Duster Turbo. While we have yet to drive it, the Duster Turbo with the manual gearbox did manage to shave off around seven seconds from that time.

With the stricter emission norms kicking in, the Ameo's 1.2-litre petrol engine made way for a 1.0-litre petrol. This engine still does duty in the Polo, but the Ameo has been axed from the VW lineup. That's because the motor was low on torque, and therefore, performed poorly on the road. And at 17.41 seconds, the Ameo is the fourth slowest car we have tested to date.

Automated Manual Transmission (AMT) is a clever and cost-effective tech for manufacturers, but it's not the fastest-shifting transmissions out there. We put the facelifted Kwid AMT against the S-Presso AMT for a drag race, and guess what? Despite both engines developing 68PS, the Renault lost due to its slow-shifting AMT. It did 0-100kmph in 19.05 seconds, which is around four seconds slower than its rival. Check out the S-Presso vs Kwid comparo here.

It's yet another Renault, and this time, it is the Triber. The weakest link in its package is the 72PS 1.0-litre naturally aspirated petrol engine. That, coupled with a slow-shifting AMT, makes the Triber the second slowest car we have tested. It takes a yawning 20.02 seconds (on wet conditions) to go from 0-100kmph. Can you imagine what would happen with the car crammed inside? I wouldn't even want to think about it.

Hands down, the slowest model we've tested at our Zig garage. Make no mistake, the Bolero's 1.5-litre diesel engine is incredibly responsive with city limits and at slow speeds. But push it further, and the Bolero loses steam above the 3,000rpm barrier. So, it comes as no surprise that this utilitarian SUV went from 0-100kmph in (drum roll).... 23.46 seconds! That said, the Bolero will anyway spend more time doing your daily chores and not go all-out on a race track, right?
And The Real Surprise...

The Tata Nexon EV is quick; after all, it can go from 0-100kmph in 9.58 seconds. So you might be wondering what is it doing in this list? That's because the time mentioned here is only in the Sport mode. Flick the gear-selector to Drive, and the Nexon EV does the same in 16.80 seconds. We suspect it develops lesser power in Drive than Sport, and hence, the significant difference in acceleration.
Renault Triber Video Review
More on Renault Triber

Rs. 5.30 Lakh Onwards
Ex-showroom, Delhi
See what our community has to say!
NEW
India's largest automotive community